STD Dating Site Meet Positives Hopes To Change The Face Of STD Dating In Australia
MeetPositives.com is giving Australians, who have tested positive for an STD, a platform to find potential partners who are suffering from the same afflictions.
Meet Positives, which launched in the United States in 2014 under the leadership of CEO Jack Lombardi, has grown to be the #1 STD dating platform in the country. It is now making available the power of its highly calibrated matchmaking algorithms to help STD-positive singles in the Land Down Under find true companionship.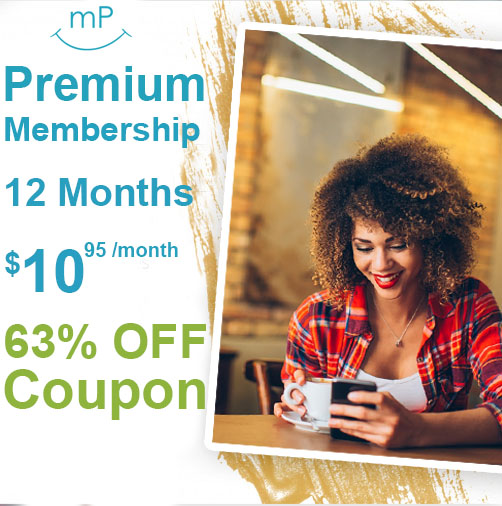 Australia has seen an explosion of Chlamydia cases in recent decades. The notification rates per 100,000 people for Chlamydia skyrocketed from just 74 in 1999 to 363 in 2011. It reached its peak in 2016 at a rate of 385 infections per 100,000 people. The notification rates for Gonorrhea also rose substantially, though not as drastically as those for Chlamydia. Gonorrhea notification rates increased most noticeably between 2008 and 2017 as the rate tripled from 36 to 118 per 100,000 people. Hepatitis C and Hepatitis B notification rates have decreased over the last two decades while the notification rates for HIV have been relatively stable and hovered between 4.1 and 4.7 notifications per 100,000 people for the last decade.
The rise in notification rates for the most common STIs has varied greatly based on demographics such as age and race. Young people in the country, aged 18 to 29 years, are the group that is most vulnerable to contracting STIs. When it comes to differences along racial segments, Aboriginal and Torres Strait Islander people have rates of Chlamydia and Gonorrhea three to seven times higher than the non-Indigenous population.
Studies of the attitudes that Australians have towards their sexual health have also proven to be very revealing. A sexual health survey conducted by the University of New South Wales found that only 58% of respondents have ever been tested for STIs. Moreover, almost 70% of respondents said that they didn't use a condom when having sex with their regular partners. In the same survey, a quarter of the respondents said that they did not use condoms even for casual encounters.
Tommy Marks, a spokesperson for Meet Positives, the most feature-rich STD dating site in Australia today, commented on the rise in STI cases in the country by saying, "In 2020, 124,900 cases of notifiable STIs were reported in Australia, 54% of whom were males. Moreover, 1 in 6 Australians has reported having a notifiable STI in their lifetime. Chlamydia is the outlier here as its notifiable rates have risen tremendously since the turn of the millennium. The thousands of Australian residents who contracted Chlamydia, or any other STI, over the last two decades, have undoubtedly faced great anguish, both due to their physical symptoms and the mental torment due to the stigma that follows the diagnosis. If you are struggling to find someone to share these feelings with, we urge you to come and sign up for Meet Positives. Here you will find others like you, who are willing to accept you, for the exact reasons for which you were shunned. There is nothing more assuring than finding a sense of belonging in a community that understands your pain better than anyone else in the world. Meet Positives can also help you find that special someone if you are looking for something a little more intimate. So please, log on to the website and register today. It's free to join. Our members would love to welcome you."
Meet Positives has, over the years, carefully built a safe, secure, and understanding community that helps those struggling with STDs. The website even has a Member Stories section where users can share their experiences of navigating a world that is often less-than-sympathetic towards their plight. Meet Positives also updates its users with the latest news about the progress that medical science has made towards developing vaccines and cures for common STDs.
Australian users can sign in to Meet Positives using an Android app or they can directly log on to the website using a browser on their mobile device. An iOS version is also currently in development.
###
For more information about Meetpositives.com, contact the company here:

Meetpositives.com
Michael Task
(855) 747-2031
support@meetpositives.com
Meet positive singles today!