Spring House Cleaning Services Available At Cleaning By Love
Bellevue, Idaho based Cleaning By Love is offering spring cleaning services to residents in the area and beyond. The company provides home and commercial cleaning to the communities of Ketchum, Hailey, Bellevue, Carey and all other communities in Blaine County. Learn more about their services at the following link: https://cleaningbylove.com.
Linda Love from Cleaning By Love says, "Spring cleaning is almost a tradition. As part of welcoming spring, it makes sense that you want to have your home deep cleaned. After all, starting a new season with a clean and comfortable home does wonders for your peace of mind. Understandably, it is a process that will take a long time and effort, and it can be hard to do when you are leading a busy life. With Cleaning By Love and our team of talented cleaners, you don't have any cause to worry, however. We can take care of your spring cleaning for you."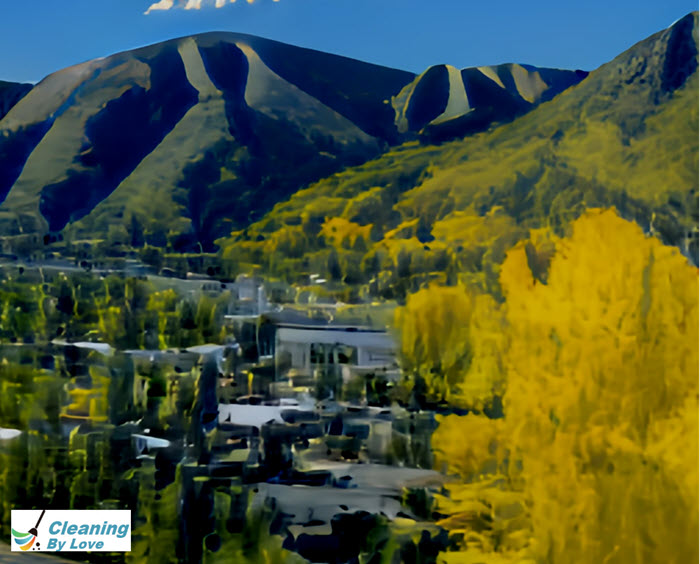 Cleaning By Love's comprehensive deep cleaning services are guaranteed to clean a house from top to bottom. While there may be specific tasks involved that will depend on the size of the home in question, the amount of dirt and grime that has accumulated over time, and so on, Cleaning By Love's deep cleaning services cover a range of common tasks. These tasks include dusting all surfaces, furniture, shelves, baseboards, and window sills; vacuuming all floors, carpets, and upholstered furniture; mopping all hard surface floors; cleaning all windows and mirrors; emptying out unwanted items and trash; and generally tidying up the space in question.
Homeowners who are interested in hiring the Cleaning By Love team in preparation for spring would be pleased to know that the company provides top-notch services at competitive rates. Cleaning By Love provides free estimates for homeowners who want to ensure that they are getting the best deals for their spring cleaning services, and should the estimates be approved, Cleaning By Love will send a professional to the home at the customer's convenience. Learn more here: https://cleaningbylove.com/hailey-idaho.html.
Cleaning By Love also offers a range of other cleaning services, such as regular home cleaning, bi-weekly cleaning, move-in/move-out cleaning and more. Love says, "No matter what kind of cleaning services you need, you can rest assured that the Cleaning By Love team has you covered. We have earned our reputation as one of the best cleaners in Idaho through hard work, and we are happy to prove that to you!"
The services offered by Cleaning By Love have earned the company glowing praise from homeowners in Bellevue and the surrounding areas. Dan & Jessica K. write in their 5-Star review, "We highly recommend Cleaning By Love! We have worked with Linda and her team for several years now with our rental home, consistently getting 5-Star reviews by our guests. They are very easy to schedule with, helping with last minute needs, keeping up with inventory items and even basic maintenance issues. You will not be disappointed in their service and trustworthiness! Only regret is that we do not live closer and have our residence and office cleaned by Linda and crew!"
In another review, Joan B. from Boards Warm Spring Inn writes, "I would like to recommend Linda Love as a very dependable and excellent house cleaner. She is always willing to do what I ask of her and is open to suggestions. Linda has taken care of our home for many years now. The home has frequent renters, and she always has it cleaned and ready for the next renter no matter how tight the schedule is. We continue to get 5-Star ratings and the comments usually include how nice and clean everything is. Linda also does periodic deep cleaning. She notices any problems that need attention inside and outside and is able to arrange for needed services. We are very appreciative of her work and are grateful to have her in our employ."
Those who wish to learn more about Cleaning By Love and the company's range of cleaning services should visit their official website for more information. Linda Love encourages interested parties to directly get in touch with her via email or phone for any questions or concerns. Learn more about the company and their services at the following link: https://cleaningbylove.com/ketchum-idaho.html.
###
For more information about Cleaning By Love, contact the company here:

Cleaning By Love
Linda Love
(208)481-0347
lovelindalou@gmail.com
Cleaning By Love
407 Broadford Rd
Bellevue, ID 83313