Sports Chiropractor In Beaverton Offers a Well-Rounded Variety of Overall Wellness Services
December 30, 2021 at 23:55
True Potential Chiropractic (TPC) is a Beaverton, Oregon-based clinic that believes in the benefits of its patients taking an overall approach to wellness. This becomes evident when one takes a look at the many different wellness services that this respected sports chiropractor in Beaverton offers.
Their wellness services cover everything from treatments such as alignments, assisted stretching, and TMJ therapy to helpful advice regarding diets, stress management, exercise, and beneficial mindsets. This is all in keeping with the clinic's philosophy that better health can be attained through what they like to refer to as a 'dreams lifestyle', which focuses on proactive and consistent care as the means to help a patient best achieve overall wellness. Dr. Bryen A. Bell, D.C., B.S., B.Sc., TPC's Co-director, says, "Modern health therapies are much different nowadays than they were even 20-years ago. This is evident with wellness clinics such as ours which have gotten away from more traditional treatments of ailments that tend to prescribe drugs and often only treat a patient's symptoms. Our approach gives our patients the best chance to tap into their bodies' natural healing abilities and to lead overall healthier lifestyles in an attempt to mitigate the health issues that they will face as they age."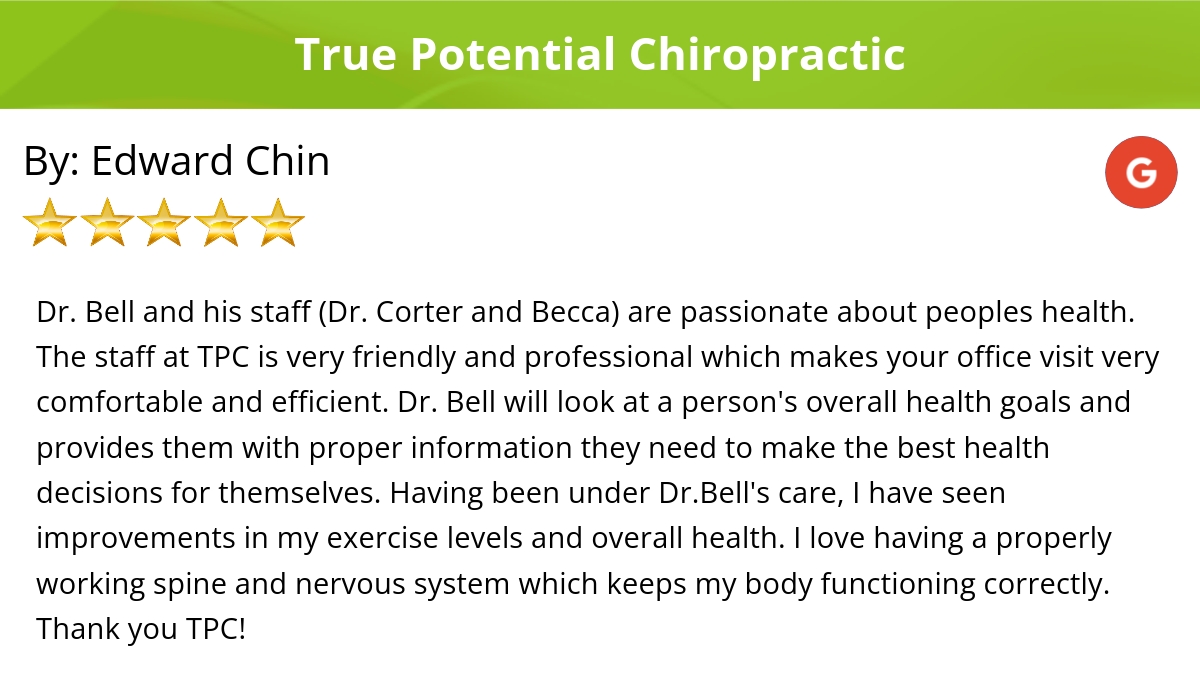 Dr. Bell went on to say that most everyone has heard of the most popular wellness therapies such as their chiropractic and massage therapy treatments but some of their lesser-known treatments are just as important when it comes to promoting overall wellness. This includes their Beaverton Assisted Stretching treatments. This therapy is performed by their experienced team of Stretchologists and uses assisted one-on-one stretching sessions to target specific muscles and connective tissues in the body. They use post-isometric relaxation along with traction and oscillation to lengthen, realign, and re-organize connective tissues in the body called fascia. This is done to attempt to increase a patient's overall flexibility and to give them a chance to increase their physical performance on the field, at the gym, or while at work.
Dr. Bell added that another popular in-house therapy that they offer is what they call their Flexfit Program. It consists of a gentle exercise routine that is designed to both strengthen a patient's body and enhance the benefit of any prior chiropractic treatments that they have received. Their Flexfit program also seeks to help a patient achieve a stronger core and can even improve posture. TPC's Co-director also explained some other reasons as to why this program is so important. He stated that their corrective exercises Beaverton can contribute to increased flexibility, muscle activation, joint stability, and the body's ability to recover along with the potential to improve coordination and movement patterns. The exercises that are done in the Flexfit Program may also correct muscle imbalances and reduce the risk of injury.
Those that have received chiropractic and other wellness treatments from TPC have been very satisfied with the care they have received. C W stated, "I originally went in for neck issues, but was pleasantly surprised to have gotten more help with my body and wellness than I thought I would receive. Everyone in True Potential is so knowledgeable and kind. From the lead chiropractor to the masseuses to the front desk staff, they are all wonderful and treat everyone like family. I would recommend this place for anyone looking for actual long-lasting results." CM Ducosin proclaimed, "True Potential Chiropractic is fantastic! You are always warmly greeted by the friendly and professional staff. Then set yourself up to feel emotionally and physically amazing with Dr. Bell's adjustments and years of knowledge. Thank you, TPC!" These reviews were taken from True Potential Chiropractic's Google Maps Business Listing where they average a perfect 5 out of a possible 5-stars on over 300 reviews. That is extremely difficult for any health care provider to accomplish.
Those in Beaverton and the surrounding areas that would like more information on TPC's services can contact them by phone, email, or by requesting an appointment by filling out the form that's found on their website.
###
For more information about True Potential Chiropractic, contact the company here:

True Potential Chiropractic
Dr. Bryen Bell
503-574-4872
drbell@tpcportland.com
8283 SW Cirrus Drive
Bldg 15
Beaverton OR, 97008