Sophia Cardazzi Joins redShift Recruiting As A Full Service Recruiter
New York-based technology recruiting, and IT staffing agency redShift Recruiting has announced that it has onboarded Sophia Cardazzi as its first full-service Recruiting Specialist. redShift Recruiting offers temporary, and permanent IT, manufacturing, and light industrial placement services.
At redShift Recruiting, Sophia Cardazzi's responsibilities will include matching quality talent with exceptional companies in and outside of the New York Capital Region. As a full-service recruiting trainee, Sophia will recruit all kinds of employees including direct hires, contract hires, and temporary staff. She will help clients and candidates in both divisions at redShift Recruiting, working on both sides of the business, both temporary and full-time jobs.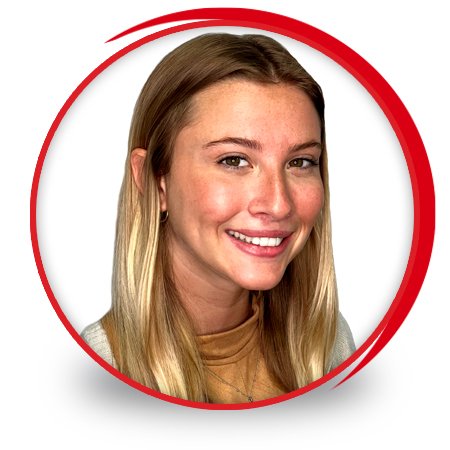 Sophia is deeply familiar with the New York Capital Region as she grew up in East Greenbush and then graduated from Columbia High School. After graduating, she went to SUNY Plattsburgh where she obtained a BA in English Literature with a minor in Business Administration. Apart from technical recruiting, Sophia is also passionate about reading, writing, and exercising.
Sophia expressed her excitement to be working with redShift Recruiting in New York by saying, "The technology sector has seen strong job growth in recent years. For example, according to data from the Bureau of Labor Statistics, the number of tech positions between May 2019 and May 2020 increased by 60,000. This growth has been primarily driven by the rise of software solutions that operate on a cloud-first paradigm. To build performant cloud-based software, technology companies are increasingly looking for professionals with diverse skills such as software developers, cybersecurity experts, and data scientists. At the same time, American employers have more candidates to choose from, now more than ever. However, the best talent, the crème of the crop rockstar employees whose work gives businesses an edge in a competitive market, is more elusive than ever. Developers today are carefully weighing their options. They are trying to find a career that offers them both potential for growth as well as a healthy work-life balance. Job seekers who are confident in their skills, the kind of people that you want on your team, are being courted by multiple companies with lucrative offers. Job seekers are capitalizing on this by demanding workplace flexibility such as the option to work from home. My job at redshift Recruiting will be to find these hidden gems and help our corporate clients stack their ranks with the best people in the current job market. I'm highly motivated and enthusiastic to take on this challenge for redShift Recruiting. With my strong written and verbal communication acumen and my ability to utilize effective network and relationship-building techniques, I will find employees that shine at their new commitments and help redShift Recruiting maintain its position as one of the top technical recruiters in the New York Capital Region."
redShift Recruiting offers custom staffing solutions for technology companies. The company employs a proprietary amalgamation of technologies, trends, and market data to automatically find, tag, and follow the top talent for a given industry. With redShift Recruiting's help, companies can tap into a pool of highly qualified candidates who otherwise might have gone unnoticed by recruiters. redShift's recruitment system has the power to find potential employees who have already proved their mettle in their respective industries and are looking to bring their passion and skills to more challenging ventures.
redShift Recruiting helps companies find workers who are willing to sign on in varying capacities. Direct hiring, the most traditional form of hiring employees, aims to find candidates who will be added to the company's payroll. Contract hires are perfect for short-term business projects as they are ready to work based on a contract whose terms are established by the hiring company. Temporary staffing is designed to hire employees for short-term, seasonal, extra help, and temporary positions fast without any long-term commitments or contracts.
In a recent press release, redShift Recruiting also announced that it has expanded its Temporary Staffing Division by hiring Dante Prinzo as a Recruiting Manager.
###
For more information about redShift Recruiting, contact the company here:

redShift Recruiting
Daniel Sterantino
5186211990
info@redshiftrecruiting.com
1930 U.S. 9
Castleton, NY 12033