Sears Disposal Going to Great Lengths to Make Southeastern Iowa Dumpster Rental Hassle-Free
Davenport-based Sears Disposal is a Southeastern Iowa dumpster rental service that has steadily grown in popularity over the years. One of the aspects of the company that has made this possible is they offer a hassle-free dumpster rental experience. It's something that this company's junk removal customers not only hope to experience when doing business with them but their customers have come to expect.
The company owner, Tanner Sears, says, "We know that the key to being a successful junk and debris removal business is to make dumpster rentals as hassle-free for our customers as we can. That's something that we spare no expense on and always put the extra effort into to make happen. Every aspect of our business reflects this. Quite frankly, we never stop looking for ways to make dumpster rentals as convenient as possible for our customers."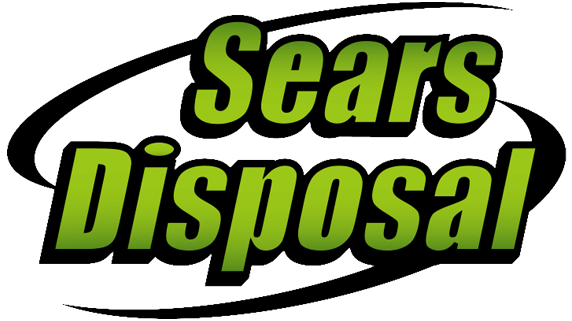 According to the company owner, a hassle-free experience with them starts with scheduling a dumpster rental. Also mentioned was that their drivers are polite and courteous and will work with their customers to place their dumpsters as close to where they wish as possible. He says part of the hassle-free experience they offer their customers includes the many Southeastern Iowa and Quad City communities that they serve. They provide service to such areas as Bettendorf, Davenport, New Liberty, Princeton, and Le Claire. They also will go to Blue Grass, DeWitt, Panorama Park, Long Grove, and many more. The company owner stated that they can even make arrangements to help someone who is outside of their stated service area for a small extra fee. He says their customers also have the option of having a wide variety of junk and debris hauled away for them. This includes yard waste, garbage, e-waste, construction debris, furniture, and just about any type of junk that can be hauled out of basements, attics, and garages.
Having two different dumpster rental options also helps make their service hassle-free too. Sears stated that they do this because they recognize the fact that dumpster rental is not a one-size-fits-all type of service. They like to give their customers the flexibility that they need when it comes to dumpster rental options. He mentioned that they have both 10 and 20-yard dumpsters available to rent for 7-day periods. Their 10-yard dumpsters measure 12' x 8' x 3' and hold approximately 4 pickup trucks worth of debris. The customer is allowed to add up to one ton of junk or debris into this size of dumpster. According to the company owner, also available are 20-yard dumpsters that measure 14' x 8' x 5.5'. These hold about 8 pickup trucks of junk and the customer is allowed to place two tons into them. He pointed out that their customers don't have to worry if they go over the load limit of their type of dumpster or need to have it a little longer than a week. That's because they only charge a small fee for extra weight or extra days.
Sears Disposal's hassle-free service has also paid off for them in the form of the many glowing reviews they have received for their efforts. Danielle Grimm stated, "I ordered a 20-yard dumpster and they were very easy to work with! The driver placed it exactly where I needed it in my driveway making loading a breeze with prompt pickup. Decluttering can be a stressful process but they helped to eliminate some of that!" One customer's review attested to the fact that the company even makes more unusual disposal requests as convenient as possible. Taylor Vice wrote, "Sears disposal showed up to my house the same day as my dig project, and they took all of the dirt away as if they were not even there. The pricing was the most reasonable I could find, and I could not be happier with their professional service. I will be using Sears Disposal again!"
The company owner added, "If you're looking for a reliable dumpster rental company, Sears Disposal is the answer. Our large and small size containers are perfect for any residential or commercial cleanup needs in many Quad Cities area locations. Call now to schedule a container delivery or go online at any time to book your delivery on our website."
https://www.youtube.com/watch?v=uolve6vR4lA
Southeastern Iowa and Quad Cities area home and business owners that would like more information on the dumpster rental services that Sears Disposal Offers can visit the company website at https://www.searsdisposal.com/.
###
For more information about Sears Disposal, contact the company here:

Sears Disposal
Tanner Sears
(563) 459-9969
searsdisposal@gmail.com
Davenport, IA 52801