Salty Dog Trash Is Offering Dumpster Rental Services In Central Indiana
Salty Dog Trash is offering dumpster rental services in Central Indiana. The company has an easy-to-use website that allows anyone to book a dumpster online for their projects from the comfort of their home. The website is accessible at https://www.saltydogtrash.com/.
The company understands that clients have a wide variety of disposal needs, especially when they are working on larger projects that create a lot of waste. Salty Dog Trash is adept at disposing all kinds of items from construction waste, yard waste removal, mattress disposal, appliance removal, trash removal, foreclosure clean outs, garbage removal, television disposal, furniture removal, and hot tub disposal.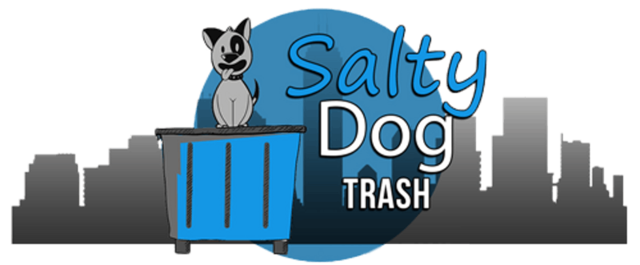 The company's website has a simple and easy-to-understand user interface that lets customers quickly pick out the exact size of dumpster that they need for their project. There are no hidden fees, and the price that the customer pays includes the mandatory tax. The website displays all the costs to the customer upfront to prevent any last-minute surprises. The customer knows exactly what they are paying for and when to expect the delivery. The customer has to provide a piece of information which identifies them as a homeowner or a contractor before making the purchase. The customer has to choose a drop off date and a pickup date before entering their billing information.
The company has dumpsters of sizes ranging from 15 yards to 40 yards. Customers can rent the dumpster for up to 7 days for no additional cost. The customer can extend the dumpster rental duration to 14 days for an extra $50. For every additional day of rental, the company charges an extra $10. All the dumpsters include 2 tons of material for disposal included in their base price. For every additional ton of material, the company charges $60.
The 15 yard dumpster can hold material equivalent to about 6 pickup trucks worth of load and costs $325. The 20 yard dumpster can hold material equivalent to about 8 pickup trucks worth of load and costs $375. The 30 yard dumpster can hold material equivalent to about 12 pickup trucks worth of load and costs $390. The 40 yard dumpster can hold material equivalent to about 16 pickup trucks worth of load and costs $410.
The company is a family owned and operated business based out of Anderson, Indiana. They handle both residential and commercial rentals. The company can even arrange for long-term rentals for contractors and businesses who need dumpster rental services on a recurring basis. It can also arrange dumpsters on wheels on request.
HomeAdvisor has screened and approved Salty Dog Trash, giving it an elite service badge. The elite service badge means that the company has a minimum of five reviews with a five-star rating and maintains an overall customer service rating of four-and-a-half or better. HomeAdvisor has also given Salty Dog Trash a top rated badge which signifies that homeowners that the company has worked for have given it a rating of four or more overall, and over 90 percent of reviewers recommend the company.
A review of the company's services by Bonnie C. says, "I had a great experience with Salty Dog Trash! The delivered the trailer the same day I called and were prompt in the pick up! Will definitely be using them again in the future."
The company serves the areas of Fishers, Noblesville, Carmel, Westfield, Anderson, Alexandria, Muncie, Yorktown, Pendelton, and Fortville. They also serve all of Madison, Hamilton, Delaware, Marion, Hancock Counties. If the client's project site is beyond that radius, they can still deliver units even farther out for a nominal extra fee, depending on how far away the site is. The company says it will work with the client to make special accommodations to suit their project and their budget.
https://www.youtube.com/watch?v=ji0MQmm6OKw
Potential customers can contact the company at its phone number (317) 660-5099. They can also use the contact form present on the business's website to send the company a direct query.
###
For more information about Salty Dog Trash, contact the company here:

Salty Dog Trash
Brandon Small
(317) 660-5099
sales@saltydogtrash.com