Salty Dog Trash Is Offering A Fully Featured Dumpster Rental Service In Central Indiana
Salty Dog Trash, a dumpster rental company located in Anderson, Indiana, is urging central Indiana residents to find out more about its complete range of dumpster rentals that are well suited for a wide variety of junk disposal tasks. Readers can get the full information about the company's services by heading over to its website at the link: https://www.saltydogtrash.com/.
The company says that it will pick up just about anything including, but not limited to, construction waste, yard waste removal, mattress disposal, appliance removal, trash removal, foreclosure cleanouts, and garbage removal. It has dumpsters ranging from 10 yards to 40 yards and every size in between to give its customers the choice to pay for exactly what they need and not a dollar more. Salty Dog Trash also supplements its dumpster rentals with other in-house services such as home demolition and concrete removal to give its customers more options.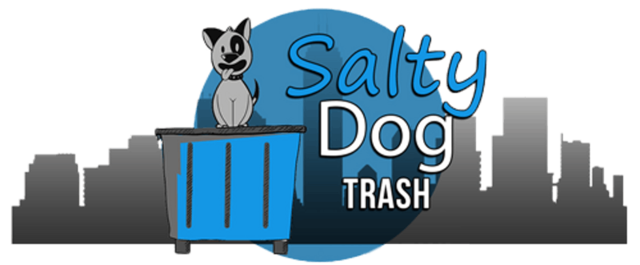 A spokesperson for the company talks about its history and mission statement by saying, "We are a firefighter owned and operated company. We use the management and life lessons that we learned on that highly demanding job to ensure that our customers are never left waiting on the dumpster they need to move forward with their project. Being vigilant 24 hours a day breeds a sense of discipline that we still carry with us to this day and we use that training to help our customers solve their waste disposal problems in the most timely and efficient manner possible. Just like we kept our firetrucks primed and ready to be put into action at a moment's notice, our dumpsters, too, are rigorously maintained to always be clean and performant for use in all kinds of waste disposal jobs. Our team is also trained to be responsive to all customer inquiries as we make it a point to listen to our customers patiently and to guide them towards the dumpster selection that will be perfect for the task that they have planned. We will never stick you with a dumpster larger than what you need because we believe that honesty is the best policy and it is the only way to build lasting trust with our clients. If you are looking for dumpster rentals in central Indiana, there is no better partner for your needs than Salty Dog Trash. Head over to our Google My Business page at the link: https://www.google.com/maps?cid=3691761870611237983 to check out our 5-star customer rating and to read reviews about what they are saying about our impeccable services."
All of the company's dumpsters can be rented out for a base price that covers 14 days of rental. It charges $10 per additional day of rental. The company's 15-yard dumpster is 16 feet long, 8 feet wide, and 4 feet high and includes 2 tonnes of weight for $350. The company's 20-yard dumpster is 16 feet long, 8 feet wide, and 5.5 feet high and includes 2 tonnes of weight for $400. The company's 30-yard dumpster is 22 feet long, 8 feet wide, and 6 feet high and includes 4 tonnes of weight for $450. The company's 40-yard dumpster is 22 feet long, 8 feet wide, and 7 feet high and includes 5 tonnes of weight for $510. The company charges $60 per extra ton of weight for each dumpster.
Salty Dog Trash serves the central Indiana communities of Fishers, Noblesville, Carmel, Westfield, Anderson, Alexandria, Muncie, Yorktown, Pendelton, and Fortville as well as all of Madison, Hamilton, Delaware, Marion, Hancock Counties. In case customers from beyond the aforementioned areas are interested in renting out Salty Dog Trash's dumpsters or availing of its in-house services, the company can make deliveries upon request for a nominal delivery fee.
Readers who want to get in touch with the company's customer service can reach out to it using the phone number (317) 660-5099. Another way to contact the company and to stay updated with its news and offers is to follow it on Facebook at the link: https://www.facebook.com/saltydogtrash.
###
For more information about Salty Dog Trash, contact the company here:

Salty Dog Trash
Brandon Small
(317) 660-5099
sales@saltydogtrash.com
Anderson, IN 46012