Roof Royale Expands into Roofing Services in San Antonio Tx
February 10, 2021 at 17:15
Roof Royale, a trusted and certified roofing company based in the Austin, Texas, area, is extremely pleased to announce that it has now expanded its services by bringing San Antonio residents into its field of operations. The company now has a website page at https://austinroofroyale.com/san-antonio-roofing-contractors/ which will be worth a visit by those in San Antonio.
"We are not the only roofing company in San Antonio, of course," said owner Tony Schlessinger, "but we think that we set ourselves apart from all the others by providing a service over and above the expectations of most customers."

The company offers a broad range of roofing services as might be expected but in addition to roof replacements, the company also provides roof repairs when it is necessary and appropriate. Roof replacement can be a major expense of course and not a prospect that many householders relish. Another aspect of roofing that people do not tend to consider is that professionals like Roof Royale can provide roof maintenance in addition to repairs and replacements.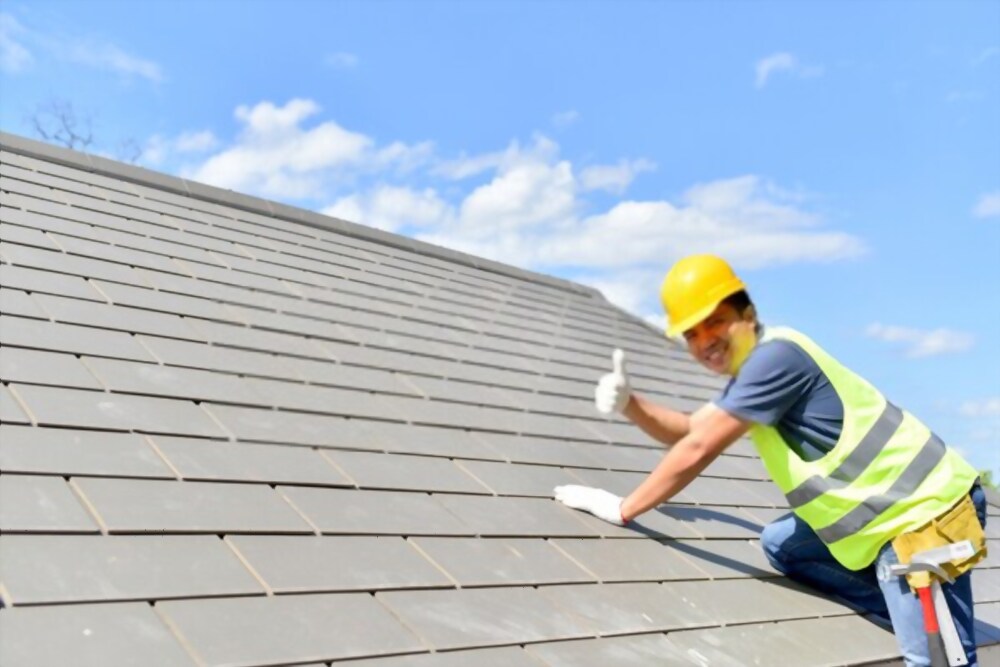 Mr. Schlessinger went on to say, "We don't replace a roof if we don't have to, as it can help a family or business save thousands by opting for repairs rather than replacement. Properly maintaining a roof can certainly help maximize its lifespan, and that saves money as well."
Tawny Amerante, a client of the company, left an incredibly positive review. She wrote, "My husband and I are moving to Hutto Tx and on the inspection report there were roof repairs called out. We called Roof Royale to go out and get us an estimate. We got the estimate the same day and approved the repairs. They were able to get out and complete the repair the next day. I would recommend Roof Royale to my family and friends. Thank you so much for being prompt and friendly."
Mr. Schlessinger also said, "We are a certified roof replacement company, and we go out of our way to help homeowners to properly fix their roof the first time. We understand the investment that comes with purchasing a new roof and our goal is always 100% client satisfaction."
Lee Stacy, another customer, said, "What sets the company apart is the fact that they actually care about the customer. They don't pretend to care; they actually do care. They are trying to help people and they share their knowledge freely."
An unfortunate truth is that most people hiring a roofing company make the decision based on price. A far better approach would be to consider whether a company on the shortlist has the required licensure to do the work, and whether it offers guarantees and/or warranties. Additionally, it makes sense to investigate reviews by past customers and see what they say about them and their work.
Reputable companies such as Royale will always provide a written estimate. They will always respond quickly to call, text messages, or emails. Customers should always request a written estimate – a verbal estimate is fraught with potential trouble.
Ms. Stacy also reported that when she did her "due diligence" as noted above that she kept coming up with Roof Royale. "I could not even find a lukewarm review of that company. It was always very, very positive."
The company has been so successful that it has grown every year. From the original base in Hutto to Austin area to the Round Rock, Pflugerville, Georgetown, San Antonio and College Station, Roof Royale has left a trail of satisfied customers.
Roof Royale is confident that it can provide the services that any customer whether commercial or residential needs when it comes to roof replacements, repairs, or maintenance.
https://www.youtube.com/watch?v=ptr0KPYncw8
The company's website has a large amount of information available which details all the services that the company offers. Everything from how to select a roofing material to whether a flat bitumen roof on a commercial building is the way to go. Anyone in need of roofing services or have questions should visit the website where they will be able to contact Roof Royale using its online webform or by calling one of the phone numbers provided.
###
For more information about Roof Royale, contact the company here:

Roof Royale
Tony Schlessinger
(512) 379-7933
520 CR 108 Unit 43
Hutto, TX 78634