Rio Rancho Smiles Family Dental Announces Use of Sedation Dentistry with Dental Implants
Rio Rancho Smiles Family Dental has announced it now offers sedation dentistry with dental implants. This change is in response to patient feedback, as many people were anxious about the prospect of getting dental implants due to the amount of pain that is sometimes associated with the procedure. Sedation dentistry will help to make the experience more comfortable for patients, and Rio Rancho Smiles Family Dental is one of the dental clinics in the Rio Rancho area to offer this dental service.
Dental implants are one of the past century's most significant advances in dentistry. They are a permanent solution to the problem of missing teeth, and they look and feel like natural teeth. Unlike other methods of replacing missing teeth, such as bridges or dentures, dental implants do not require adjustments or alterations to adjacent teeth. This makes dental implants a more attractive option for many patients, and they are also more durable than other replacement options.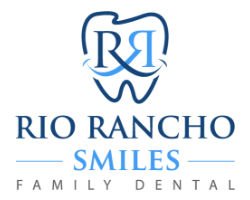 Sedation dentistry in Rio Rancho, NM has become more desireable for those seeking dental implants. There is a lower incidence of implant failure in patients who have undergone sedation dentistry. This type of dentistry can also provide several benefits to patients, from reduced anxiety to faster healing times. The first step when considering dental implants in Rio Rancho or sedation dentistry is to consult with an implant dentist. He or she can help decide if sedation dentistry is the correct course of action.
"Sedation dentistry with dental implants has become a popular choice for many people in Rio Rancho, NM. The sedatives used during the procedure helps to keep the patient calm and relaxed, making the experience much more pleasant. When looking for an implant dentist, it is important to find one who is qualified and experienced in providing the type of sedation best suited for each patient. " -Dr. J. Moon, a dentist in Rio Rancho, NM.
Rio Rancho Smiles Family Dental offers its patients a wide range of services, including advanced cosmetic dentistry, emergency dental, dental implants, sedation dentistry, restorative dentistry, and root canal treatment. They have something for everyone, from dental implants and sedation dentistry to general dentistry and orthodontics. Their team of qualified and experienced professionals provides high-quality care in a comfortable and relaxing environment. Contact Rio Rancho Smiles to learn more about all dental treatment options, the Rio Rancho Smiles Platinum Plan, CareCredit, accepted insurance providers, and more for Rio Rancho, NM residents and surrounding cities.
###
For more information about Rio Rancho Smiles, contact the company here:

Rio Rancho Smiles
Dr. Yoon
+1 505-994-9693
om@rioranchosmiles.com
1316 Jackie Rd. SE #200
Rio Rancho, NM 87124