Rio Grande Valley Events Take Off With Party Rentals
September 02, 2022 at 23:41
TX based Party With Us RGV is ready to help their community organize larger-than-life events that guests will be talking about for years to come. The company is accustomed to setting up rentals for all kinds of events, from small backyard birthdays at home to festivals in parks and even entire streets. Anyone interested in planning the next party of the year need only visit the company's official website to get started: https://www.partywithusrgv.com/.
Party With Us RGV can reach and work on events situated throughout the Rio Grande Valley Area, including Edinburg, Mission, Sharyland, McAllen, Weslaco, Pharr, San Juan, Harlingen, Brownsville and Hidalgo. Should a customer be concerned that their event location is outside the company's regular service area, they are invited to call Party With Us RGV directly for a consultation. The same is true if they are unsure of what rentals they would need for their event. The team, having worked with hundreds of customers from all over the region over the years, will do everything in their power to make sure the party in question is a resounding success. This includes everything from making recommendations for their event to professionally setting up all the rentals the customer wants.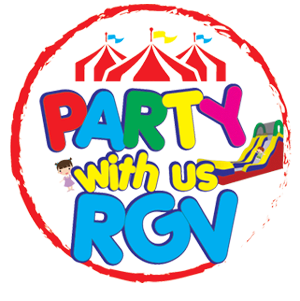 The company has bounce houses, interactive games, dry slides, water slides, interactive inflatables, obstacle courses and even combo rentals that merge two or more of these categories. Parents of small children may wish to take up the company's offer of a face painting and photo booth, and larger events can even get Party With Us RGV's assistance marketing to the community by utilizing an advertising balloon (along with other marketing materials).
Party With Us RGV is extremely proud of the work they do, and countless customers have appreciated how seamlessly the company was able to elevate their events. They are also proud to share that many customers find their services so favorable that they come back whenever they need a party rental service again, and this was also the case for one of the company's recent customers, Y. Cantu.
In a glowing review posted to the company's Google profile, this customer explains that, "I've rented a few times with Party with US RGV and have really enjoyed working with them. Haven't had any issues with the water slides and the disco dome. My children have had so much fun at their parties. They always respond to concerns right away. Definitely recommend them."
Another customer shares that the bounce house they chose made an impression with their children, and the company's attention to detail ensured that their event went off without a hitch. A. Farias says, "The Mickey Mouse & Friends bounce house was a hit with the kids, and even some of us adults who are young at heart! I appreciate how this rental company easily accommodated us on such short notice and made it convenient to select the bounce house we wanted, reserve it and pay for it all online on their website! The delivery of the bounce house was a little early, which was a big plus, cause we had even more time to enjoy it! It was in excellent condition, and we never had a problem with it! If only all of life could be this easy! I highly recommend Party With Us RGV to all of my family, friends and those of you who may read my review!"
The company explains that this customer's experience represents the standard they aim for in each event. Given how complicated as organizing a fun party or event can be, the company believes that their service should always take this into account and minimize any additional hassle the customer may have to face. As such, they have carefully refined their services and offerings to ensure it is as convenient for their customers as possible. On one hand, this means a customer can browse, reserve and pay for their order at their convenience by utilizing the company's official website. On the other, it means their team will always step up to provide support when a customer runs into an unforeseen obstacle that threatens to derail their event or its attractions. See more here: https://goo.gl/maps/fGcqvNsXarRozXhk9.
A full list of the company's offers can be found on their official website. Alternatively, customers are welcome to reach out via phone, email or social media to follow up on any other inquiries.
###
For more information about Party With Us RGV, contact the company here:

Party With Us RGV
Saul Dominguez
956-358-3393
sales@partywithusrgv.com
3600 N Birch St, Pharr TX 78577