Revolutionizing Chiropractic Care: The Balanced Atlas Launches NUCCA Service for Ultimate Comfort
San Francisco, CA - The National Upper Cervical Chiropractic Association (NUCCA) offers a gentle and non-invasive technique that helps restore body balance and optimal health. NUCCA care focuses on the relationship between the upper cervical spine (neck) and its influence on the central nervous system and brain stem function.
NUCCA doctors use precise and objective X-rays of the head and neck and mathematical measurement analysis to establish a unique misalignment pattern for each patient. Once the misalignment is understood, there is no need for further X-rays because alignment can be determined based on the patient's posture. The NUCCA process reduces interference to the nervous system using a precise, gentle, non-invasive spinal adjusting technique.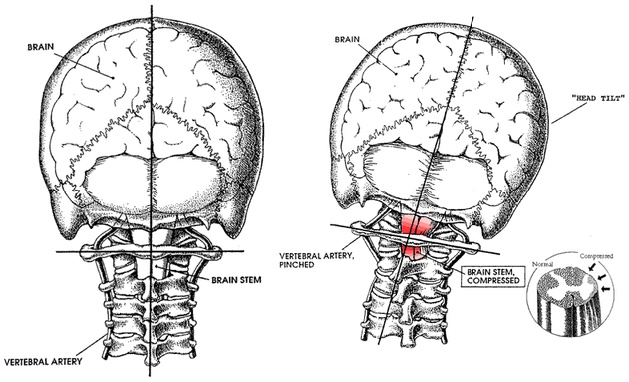 The NUCCA treatment aims not to treat a specific condition but to maximize the body's ability to self-regulate and heal. NUCCA doctors help re-establish the body's innate healing power by restoring proper alignment.
The NUCCA treatment has proven effective in treating various conditions, including headaches, migraines, neck pain, TMJD/jaw pain, tinnitus/ringing in the ears, concussion/post-concussion syndrome, chronic low back pain, sciatica, hip pain, POTS (postural orthostatic tachycardia syndrome), multiple sclerosis, vertigo/dizziness, balance issues, gait abnormalities, dysautonomia, Ehlers-Danlos syndrome (EDS), high blood pressure, brain-fog/concentration issues, and seizures.
Dr. Allen Harrison, D.C., is one of the experienced NUCCA chiropractors providing care to patients in San Francisco. Dr. Harrison's interest in chiropractic care began in middle school when he was under chiropractic care for sports injuries. His experience with NUCCA adjustment during college drove him to pursue chiropractic as a career. Dr. Harrison is committed to detecting and correcting upper cervical subluxation through NUCCA Chiropractic care.
Patients who come to Dr. Harrison's office receive a comprehensive assessment that includes postural evaluation, x-rays, and precise spinal adjustment using the NUCCA technique. Post-adjustment X-rays provide feedback about how the body responded to the adjustment and whether fine-tuning is needed.
"I make it my mission to show up daily dedicated to improving the health of as many families as possible," said Dr. Harrison.
To learn more about the NUCCA treatment and how it can help, please visit Dr. Harrison's website at thebalancedatlas.com/ or contact his office to schedule an appointment.
###
For more information about The Balanced Atlas, contact the company here:

The Balanced Atlas
The Balanced Atlas
+14152421472
admin@thebalancedatlas.com
2121 19th Ave Suite 100, San Francisco, CA 94116, United States