Residential Locksmithing Services Provided By Mobile Pro Locksmith LLC
Mobile Pro Locksmith LLC in Virginia Beach, VA is reaching out to highlight their residential locksmith services. The company has established itself as a specialist in automotive, residential, emergency, and commercial locksmithing, assisting the residents of Virginia Beach and the surrounding communities.
Ben Mill from Mobile Pro Locksmith says, "Your safety and security are paramount, and a big part of what keeps you safe and secure are your home's locks. If you have a well-made lock protecting your home, you can rest a little easy, and there is no one else better suited to help you in that regard than our team at Mobile Pro Locksmith. We have a team of the best locksmiths in the area who know how best to protect your home. With their help, you can make sure that no one is able to invade your privacy or space."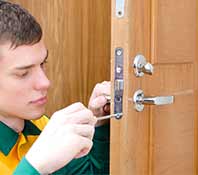 A wide range of residential locksmithing services can be sought from the company's local office. Their list of services includes but is not limited to installing and changing high security locks, garage door locks, home safes and gun safes; rekeying locks or implementing deadbolt changes; creating master keys; and assisting with emergency home lockouts. The company also guarantees that their team is able to work with all major brands.
Mobile Pro Locksmith LLC boasts a team of locksmith technicians who have years of industry experience coupled with years of training. They know what it takes to secure a home, interior and exterior, in Virginia Beach. This means that homeowners need not take any chances with the safety and security of their homes, as they can reach out to experts who know exactly how to keep them safe. The company is also prepared and equipped to deal with other locksmithing disciplines, such as commercial locksmithing and automotive locksmithing.
Anyone who is interested in working with the locksmith in Virginia Beach will be happy to know that the company provides free consultations over the phone. Local residents can also take advantage of a free price quote for the service they are interested in.
Mill says, "As a homeowner, you have your belongings to worry about, but you also have to think about the safety and the security of your family. Over the years, we have had the pleasure and the honor to successfully assist hundreds of homeowners keep their family and belongings safe and secure, and we are happy to do the same for you. Our goal is to give our customers peace of mind, and you can trust that you can rely on us for your locksmith service needs. Find out for yourself what makes Mobile Pro Locksmith the most reputable locksmith service provider in Virginia Beach. Give us a call today!"
Mobile Pro Locksmith LLC has long earned the community's trust, and their services have resulted in stellar reviews. Daniel James writes in his 5-Star review, "We required prompt assistance to get back inside the house after locking ourselves out. Given that they were nearby, this was the first call I made. Happy that they could be at our house in less than 20 minutes and get the door open even faster. Considering the urgency of our circumstance, it was friendly, competent, and reasonably priced."
In another review, Eloise Isla writes, "I was locked out of my push start vehicle because I had misplaced my key, and the technician arrived promptly and courteously. The replacement cost was in line with aftermarket factory standard prices, as expected. He programmed and replaced the keys quickly and efficiently. I could not be more grateful. I hope I don't need them again, but if I do, I'll definitely call this locksmith!"
Virginia residents who are interested in procuring Mobile Pro Locksmith LLC's services should feel free to visit the company's website for more information. Ben Mill encourages interested parties to get in touch with the company via phone or email for any questions or concerns. Mobile Pro Locksmith LLC also maintains a widespread social media presence. Social media users can find the company on Facebook, YouTube, and Twitter.
###
For more information about Mobile Pro Locksmith LLC, contact the company here:

Mobile Pro Locksmith LLC
Ben Mill
(757) 215-2916
help@mobileprolocksmith.co
Mobile Pro Locksmith LLC
900 Commonwealth Pl Suite 200
Virginia Beach, VA 23464