Rent A Dump Now Provides Same Day Dumpster Rental Service in West Jordan Utah
Rent-A-Dump, a local dumpster rental service in Utah, announced that everyone who needs a dumpster can now access same-day dumpster rental service in West Jordan, Utah.
The company is locally owned and operated by Oscar Sencion. The dumpster rental service has successfully served customers in various parts of Utah for almost a decade. The company enjoys high ratings across Google, Facebook, and other online platforms, and many people say that they recommend their services as affordable and reliable. Below is an example of a recent review about Rent-A-Dump left online by a customer.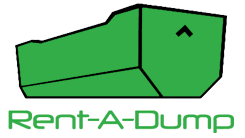 "Oscar was very helpful and provided great customer service. The project required multiple dumpsters, and they changed them out quickly the same day. I would highly recommend it." - Melanie Finnell
Rent-A-Dump provides residents with cheap and reliable waste disposal options so that they can dispose of the waste from their various projects without a hassle. The company offers same-day dumpster rentals to customers in West Jordan when customers schedule their deliveries before noon.
The company also delivers dumpster rentals to customers in other Utah cities such as South Jordan, Salt Lake City, Sandy, and their surrounding areas. Although Rent-A-Dump has provided information that indicates that the company also delivers dumpsters to areas outside its service area, such dumpster deliveries are usually subject to a separate delivery cost which may vary from customer to customer depending on how far out the rental dumpster is being delivered to.
Rent-A-Dump has three dumpster sizes that customers usually choose from, depending on their wallets and the type and amount of materials to be disposed. They offer 10-yard dumpsters at $205, 15-yard dumpsters at the cost of $235, and 20-yard dumpsters at the cost of $265. The dumpsters differ in their capacities regarding how much waste can be accommodated and the tonnage required for each container.
According to information provided on the company's website, Rent-A-Dump containers can be small, medium, or large depending on a customer's needs. Their smallest roll off; a 10-yard dumpster has a 1 ton weight limit and can carry up to four pick-up trucks worth of waste or junk. 15-yard dumpsters are medium in size. They can haul up to 6 pick-up loads of waste and they have a 1.5-ton weight limit. 20-yard dumpster rentals are their largest dumpsters. A 20-yard dumpster can carry up to 8 pick-up truckloads of trash and accommodate up to 2-tons of waste.
Rent-A-Dump also has a standard 1-7-day rental period. If a customer wants to extend their rentals, they can do so at $15 per day for an additional three days. The maximum rental period for all their dumpsters is 10 days. Although the company still offers cheap dumpsters to customers, they charge $45 per ton for excess waste loaded inside the dumpster. The company requests customers to avoid filling their rental dumpsters to the brim when loading their containers.
The company accepts a wide variety of trash and junk. Apart from hazardous items, the company does not allow customers to dispose of rocks, dirt, concrete, or gravel inside their dumpsters.
https://www.youtube.com/watch?v=Zy6sWZqW-PQ
Anyone interested in renting same-day dumpster rentals in West Jordan can visit their website at https://www.rentadumput.com/dumpster-rental-west-jordan-ut/ to find more information.
###
For more information about Rent-A-Dump Inc., contact the company here:

Rent-A-Dump Inc.
Oscar Sencion
(801) 833-7681
info@rentadumput.com
West Valley, Utah 84119