Party Rentals Available In Fort Myers By AB Event Rentals
Fort Myers, FL based AB Event Rentals is pleased to share that bookings can now be made for any rental in their vast inventory. While customers are welcome to call the AB Event Rentals office directly to speak with one of their representatives, making a booking is as easy as visiting the company's official website, making a choice and penciling in the date in the company's built-in calendar. AB Event Rentals has a large variety of inflatables, games, concessions and other creative rentals on offer, and customers are invited to take their pick. Find the website here: https://abeventrentals.com/.
The company says bounce houses and water slides are among their most popular rentals, but this is far from the sole offerings they have. For instance, many rentals actually come in combos (featuring both bounce houses and slides in one piece), so customers need not choose between one or the other if they are on a budget. However, the company also has a series of games and interactives that they are certain party guests would enjoy a great deal as well.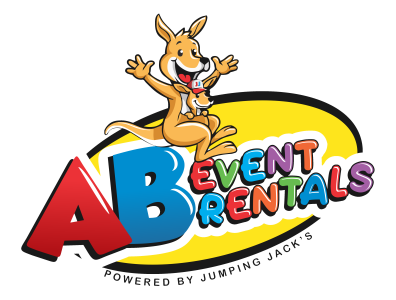 These games include the Fish Bowl Toss, Balloon Pop, Giant Jenga (a crowd favorite), Inflatable Ax Throwing and much more. As for inflatables, guests who appreciate a challenge may enjoy traversing a 74ft Obstacle Course or fighting it out in a Battle Arena. There is also the Gladiator Joust, which is great for ages 5 and up.
AB Event Rentals enjoys a stellar reputation among their customers, bolstered by excellent service, timely delivery and an overall commitment to ensuring every event goes off without a hitch. The company considers their customers' parties their top priority, so if anything goes wrong in the planning process, their team is always standing by to offer any assistance and guidance they can. AB Event Rentals does not consider an event a success until it is over and all of the guests have had a good time, so customers are encouraged to make use of all the company's services to help ensure this happens.
D. Alejandro touches on this in their 5-Star Google review, going on to explain that, "This is a family owned company, and the owner Robert Davidson and his wife are amazing folks. I'll highly recommend his services. I'm a businessman myself, and I'm very strict when it comes to integrity and excellence, and I know the Davidson's will run the extra mile for ya'll to earn your business."
This is far from the only piece of praise the company has received online, however. M. Blum goes so far as to recognize AB Event Rentals as a, "Fantastically managed company! We were in Fort Myers visiting family and set up a backyard rental with one wet slide and one obstacle course. The products were super clean, and the entire rental process was explained to us from start to finish. Highly recommend this company for your party needs because it's clear — they are service professionals!"
Customer service, a representative from AB Event Rentals explains, is a cornerstone of their services, and every customer's desires are treated as the company's top priority the moment they are made aware of an upcoming event. This is especially important to the company given that many of the parties they are involved with are organized for children, and they consider it of vital importance to help their community's little ones make great memories as they grow up. AB Event Rentals wants their customers to be able to throw the kind of parties that make guests (and the hosts) look back on fondly many years from now, and that cannot happen without a professionally supported service. Fortunately, parents and other party planners in the Fort Myers area and beyond have a partner who is dedicated to making this happen, and that partner is AB Event Rentals.
Learn more about the company and their customer-first approach at the following link: https://g.page/ab-event-rentals?share. A full list of their rentals can be found on the company's official website, and customers are invited to reach out to Brittany and Robert Davidson of AB Event Rentals if they wish to follow up on any further inquiries.
###
For more information about AB Event Rentals, contact the company here:

AB Event Rentals
Brittany and Robert Davidson
941-539-8070
Robert@all-bounce.com
14680 S Tamiami Trail #5
Fort Myers, FL
33912