Overflow Dumpsters Holds Grand Opening in Winston Salem North Carolina
September 25, 2020 at 16:19
Overflow Dumpsters has held its grand opening in Winston-Salem, NC, to provide rolloff dumpster rentals for the waste disposal requirements of both residential and commercial projects. Hook-lift dumpster rentals are regarded as the ideal waste management solution for various projects and these rentals have been priced affordably to make their residential dumpsters and commercial dumpster rentals accessible to practically everyone in the community.
Brian Gastley, owner of Overflow Dumpsters, says, "Our dumpster rentals are ideal for homeowners, business owners, and contractors alike. No matter what type of project you have coming up, we'll match you with the right hook-lift dumpster to get the job done right. We're all about efficiency. We never want our customers to waste time or money on a dumpster that's too big or too small for their project. Dumpsters for rent from Overflow Dumpsters allow you to streamline your waste disposal so that you can focus on more pressing issues relating to your project. Our simplified process will change the way you look at renting a dumpster!"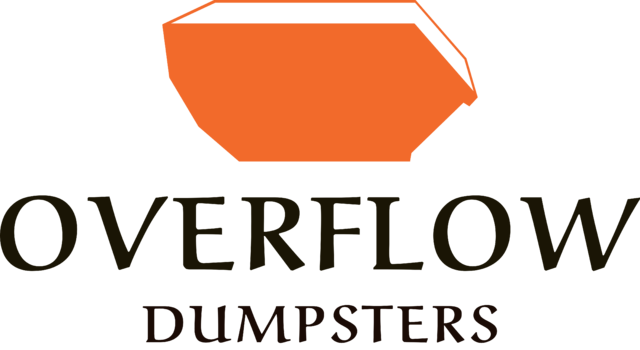 Overflow Dumpsters offers two sizes of dumpsters, the 10 yard dumpster and the 20 yard dumpster. The 10 yard dumpster is 14 feet long, 7 feet wide, and 3 feet tall. It can contain about 10 cubic yards of waste material and may be used for residential cleanouts, small home renovation projects, and similar projects. The 20 yard dumpster is 16 feet long, 7 feet wide, and 77 inches tall. It is capable of holding about 20 cubic yards of waste material and may be used for total garage or attic clean outs.
Aside from Winston Salem, Overflow Dumpsters also serves other neighboring areas, such as Clemmons, Kernersville, Lewisville, Lexington, Thomasville, Walkertown, Pfafftown, Tobaccoville, Rural Hall, King, Greensboro, Highpoint, Advance, Midway, Welcome, Arcadia, and more. Those who would like to know more about the company can check out their Yelp page at https://www.yelp.com/biz/overflow-dumpsters-winston-salem.
Overflow Dumpsters is a family owned and operated company in Winston-Salem by Brian Gastley. The rolloff dumpsters that they offer for rent are bins with open tops and have been designed to be lifted on top of special rolloff trucks that will then be used to transport the waste to a waste disposal center. Customers get the benefit of being able to avoid the hassles of having to transport themselves large amounts of waste to the landfill or waste disposal center. Instead, they simply need to toss the waste material into the bin and Overflow Dumpsters will transport the rolloff dumpster to the recycling center, landfill, or any other kind of waste disposal facility.
Customers can easily book dumpster rentals by using the online reservation system of Overflow Dumpsters. The first step would be to choose the rolloff dumpster that they need for the project and then add it to their cart. The second step would be for customers to choose their desired delivery date. For those who have a delivery schedule that is time-sensitive, they have an option to indicate that so that Overflow Dumpsters would be able to accommodate their needs. The third step would be for customers to provide their delivery, contact, and payment information. Overflow Dumpsters will then process the payment and then send the receipt to the customer through email. A few days before the customer's scheduled delivery date, the company will get in touch with the customer to schedule a two-hour delivery window.
Brian Gastley says, "The majority of dumpsters you see in the marketplace are big and bulky containers with steel wheels and rails. These are likely to cause damage and are limited to placement. Not ours! Our dumpsters and services are designed for you - the homeowners, landlords/tenants, college move in/outs, foreclosure cleanouts, estate cleanouts, small to medium remodel/landscape projects and anyone who needs to dispose of junk who do not have the means to transport and dispose."
Those who are interested in learning more about the rolloff dumpsters available for rental for their residential or commercial jobs may want to check out the Overflow Dumpsters website, or contact them on the telephone or via email. They are open from Monday to Saturday, from 7:00 am to 7:00 pm. Those interested can also follow their Instagram page at https://www.instagram.com/overflowdumpsters/.
###
For more information about Overflow Dumpsters, contact the company here:

Overflow Dumpsters
Brian Gastley
(336) 406-6314
bgastley@overflowdumpsters.com
1741 Timber Cove Ct, Winston-Salem, NC 27127