Outdoor Lighting Company Illuminates Northwest Denver
Blingle! of Northwest Denver, CO is ready to bring the magic of outdoor lighting to every house and business in their community. While some may see exterior lighting as a strictly practical concern, the company firmly believes that aesthetic appeal can be smoothly combined with practical necessities to create a lighting solution that is both beautiful and functional. Customers, as a result, need not compromise when they choose to work with this team
The company's services extend to a number of areas, including landscape and patio lighting, holiday lighting, permanent lighting, event lighting, commercial lighting and so on. Given how many scenarios they are able to provide lighting solutions for, their existing customer base has long come to expect the team to be able to work around virtually any problem or challenge they may come across. In practice, this means they are just as capable of meeting a residence or business' lighting needs while accommodating the customer's personal preferences. In fact, the company always seeks to ensure that customers do not have to prioritize one factor over the other.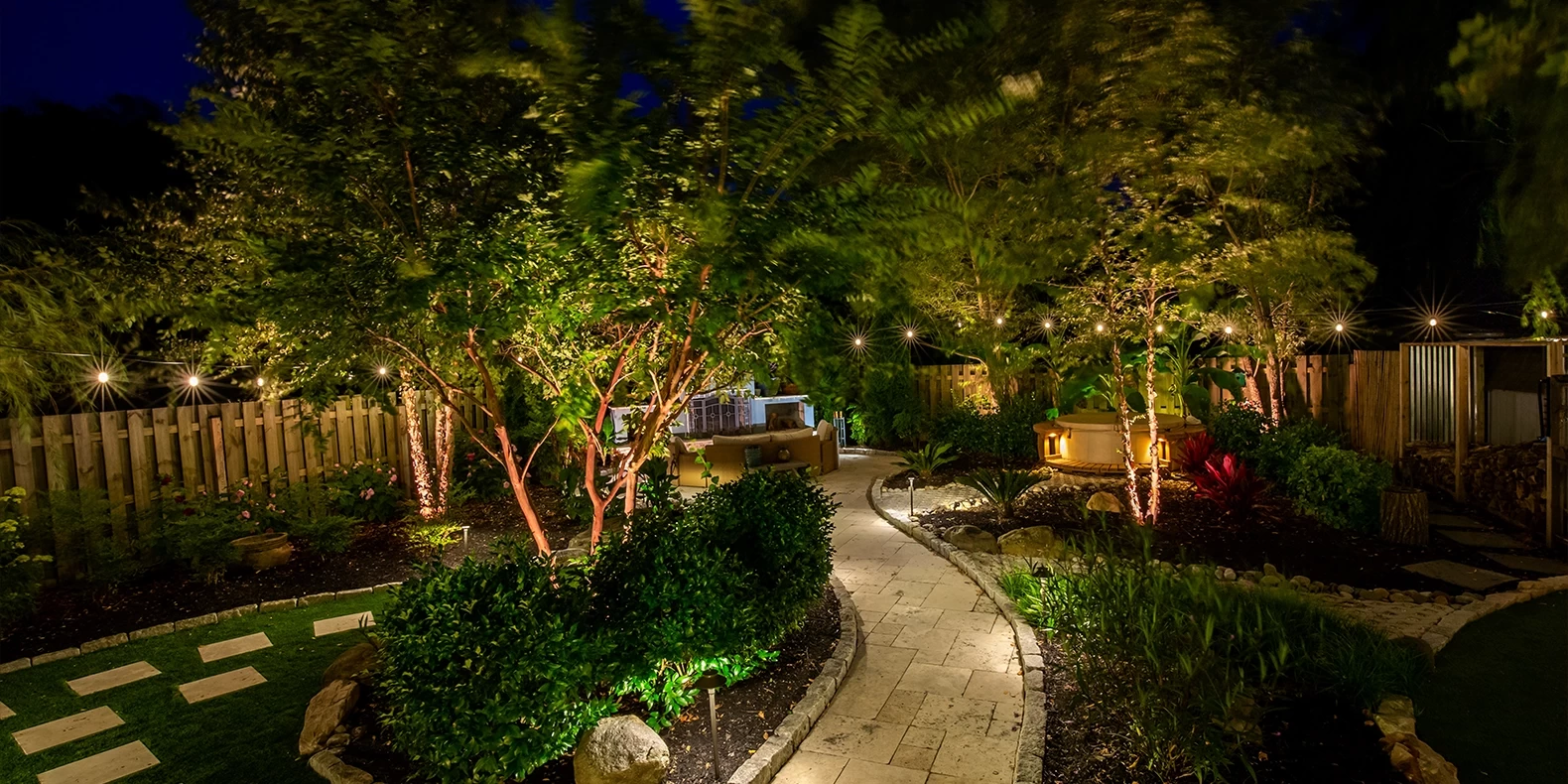 "Your primary concern, in most cases, will be your budget and the time you want spent on the project in question," Blingle! comments. The former is important for obvious reasons, and our team will work closely with you to ensure nothing we do will exceed what you are willing to spend. Whenever we have a recommendation to share, it will always be with respect to the investment you specified you are willing to make. However, this does not mean that your lighting will in any way be subpar simply because you did not get every upgrade possible. We specialize in creating the effect our customers are looking for, and we far prefer to achieve this by being creative instead of compromising on their vision."
Landscape and patio lighting, for instance, should highlight the beauty of the home's architecture and surrounding landscape. Blingle! adds that they exclusively use weather-proof, durable lighting that will not fail even under the most strenuous weather conditions, and this is backed up by the company's No Lights Out guarantee. All of their designs use the highest quality LED or RGB products available, and this means not even a single light in a network will be allowed to remain unlit for long. Should this unlikely event occur, however, customers can let the team know about it, and a specialist will be dispatched within 48 hours to either repair or replace it.
Similarly, customers often reach out to the company when they want their holiday lighting to be handled by a professional. Most recently, Blingle! worked with customers all over Northwest Denver to create lighting setups that turned out to be the envy of their neighbors for Fourth of July celebrations. However, the company is ready and willing to get to work on virtually any kind of holiday lighting a customer may want, and they share that many are already getting in touch to hash out the finer details of their Halloween and Christmas lighting. Such customers are enthusiasts, the company comments, so there is no need for the average homeowner to start their holiday plans months in advance. If they are concerned about beating the holiday rush and getting the team out in time, they need only contact the Northwest Denver outdoor lighting company at their earliest convenience to confirm how long their project might take to complete.
On this note, Blingle! is pleased to share that they offer free consultations. Should a homeowner or business be concerned that custom lighting will be outside their budget, they can gain a professional's insight by asking a specialist from Blingle! to stop by and assess their property and plans. The team prides themselves on being transparent at every stage, so customers may request to be presented with a series of viable options at different price points if so required. As this consultation proceeds, the company can also mock up a digital representation of all proposed changes, allowing the customer to preview what the property would look like once every system is installed.
To request a consultation or learn more about the company's services, customers are advised to contact Blingle! of Northwest Denver today. More information on all their services can be found on their official website as well.
###
For more information about Blingle! of Northwest Denver, contact the company here:

Blingle! of Northwest Denver
William Clark
773-320-3631
wclark@blingle.com
10621 Irma Drive Suite G, Northglenn, CO, 80233