Online Dumpster Rental Bookings are the Highlight Feature of the New TFC Hauling Website
TFC Hauling, a reputable Pensacola FL dumpster rental service, is always looking for new ways to better serve its customers. A good example of this is that they recently launched a new and improved website. The highlight feature of which is that now homeowners, contractors, and businesses can arrange to have a dumpster dropped off by conveniently booking it online. Their new website also keeps in line with the company's philosophy of striving to be as progressive as possible at all times.
Ken Tuerffowner, a company representative stated, "We have been providing dumpster services in the Pensacola area for almost 35 years now. Over that time, we have taken many steps to improve our services so we can better serve our customers. That's why when developing a new and improved website became a topic for discussion it was quickly decided to make this happen. Our new website combines dumpster rental-related input from our experienced staff, suggestions that customers have made to us, and the innovative design help of an experienced and proven IT team. We could not possibly be happier with the way our new website turned out and the feedback from our customers that have used it has been very positive too."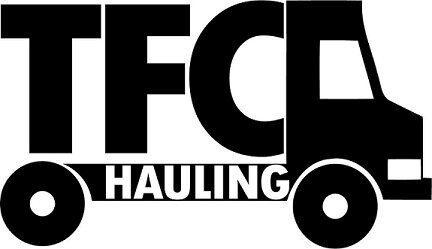 Tuerffowner went on to talk about the online booking feature of the new website. He says this will help their customers not only with the convenience that online dumpster rental booking offers but also with the fact that this can now be done 24-hours a day and 7-days a week. Other nice features that have been designed into the new user-friendly website include a simplified drop-down menu, a pleasing to the eye layout that has a nice color scheme, pages that are not overcrowded with photos & graphics, and it presents the company's service information in a concise and easy to read manner. The new website also goes into great detail on the dumpster rental sizes that customers have to choose from. This includes the smallest sized 12-yard dumpster that they offer which is 8' x 12' x 4' and holds approximately 6 pickup trucks full of trash and debris. It also describes how a customer can choose a 16-yard dumpster that measures 8' x 12' x 5' and holds approximately 9 pickup trucks full of junk or a 20-yard dumpster that is 8' x 12' x 6' in size and can hold around 12 pickup trucks full of waste. This company's newly launched website can be seen here at https://www.tfchauling.com/.
The company representative also talked about how they employ professional & experienced drivers that will drop off a dumpster as close as possible to where a customer wants it to go. He stated that they also pride themselves on providing timely dumpster drop-offs and all it takes is a quick text message for prompt dumpster pickup. Among the most common disposables that TFC Hauling's residential customers, contractors, and businesses have them remove are construction debris, yard waste, trash, and the unwanted junk that results from attic, basement, garage, and business cleanouts.
Whether a customer books a dumpster rental online in advance or on short notice, TFC Hauling's services tend to get highly favorable reviews. Brian Thompson wrote, "We were professionally served. Ken is a man of his word! Most reliable! The communications were very positive and prompt! Gave us positive feedback to accomplish what we needed. Also, gave insight into being efficient as well as saving us money. This company is there for its customers! I would highly recommend TFC Hauling! They are the only company I will be using." Sean Jay stated, "I used TFC when I had a need pop up last minute. From the initial phone call until they picked up their dumpster when I was done, this company was nothing but professional and easy to deal with. The price was great, the equipment was clean and I have no complaints at all."
https://www.youtube.com/watch?v=5m8j1QahjxA
TFC Hauling provides their quality dumpster rental services to customers in Pensacola, Milton, Gulf Breeze, Navarre, Cantonment, and other surrounding Florida locations. Those in the areas that TFC Hauling serves who would like more information on their dumpster rentals can refer to the newly launched website or they can contact them by phone or email.
###
For more information about TFC Hauling, contact the company here:

TFC Hauling
Ken Tuerffowner
(850) 426-3333
tfchauling@gmail.com
621 N Old Corry Field Rd
Pensacola, FL 32506