Office Cleaning Group Uses Advanced Eco-friendly Cleaning Solutions & Methods
Office Cleaning Commercial Cleaning Group Sydney-based cleaning company is now offering cleaning services using the company's proprietary cleaning solutions that include eco-friendly and toxic-free cleaners and safety-focused cleaning practices. This is a leading company offering a wide range of commercial cleaning solutions & services to all types of business properties in and around Sydney.
"We are committed to helping our clients with their cleaning needs as well as responsible to keep them safe from the side-effects of cleaning. There are many harmful cleaning products available in the market that are not so safe for people, kids and pets. We have a strict policy to not use any toxic cleaning solutions or products. Most of the cleaning supplies we use are made or processed in-house to ensure zero use of harmful chemicals," says a company representative.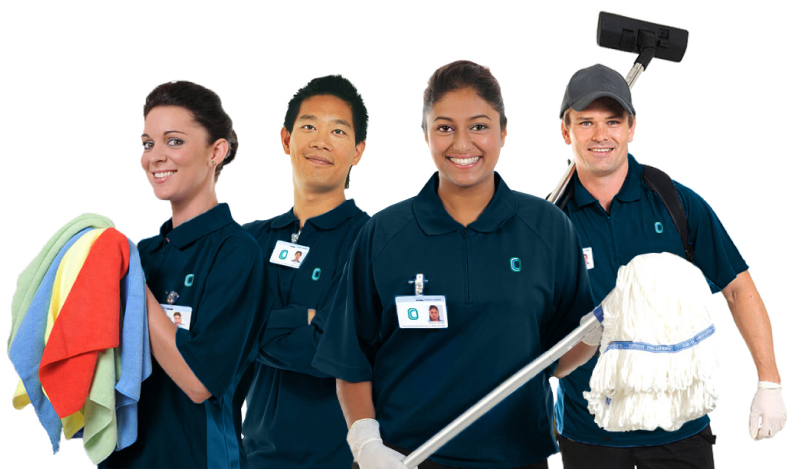 The Office Cleaning Commercial Cleaning Company has been active in Australia's commercial cleaning industry for almost 20 years now. The company provides cleaning services to businesses in a wide range of industries, including healthcare, fitness, retail, manufacturing, shipping, childcare, medical, finance, residential and business. Basically, they cover all types of commercial cleaning needs for these businesses all over Sydney and in nearby areas.
The company has a dedicated team of cleaners who are all trained to follow special safety guidelines and use safe & toxic-free cleaning solutions in all their cleaning activities. Moreover, the company regularly inspects and updates its cleaning strategies to ensure minimally or zero use of chemicals in the cleaning process. "Our strong focus on eco-friendly cleaning is one of the things that make us different from other cleaning companies in Australia."
Viraclean is one of the eco-friendly cleaning solutions that the Office Cleaning Group uses to achieve safe & efficient results across its cleaning projects. This is a certified hospital-grade disinfectant cleaning solution that is safe for humans and pets. Besides this, the company uses some in-house cleaning solutions made specifically to fit the particular cleaning & safety needs of its customers in different industries. "In addition to eco-friendly solutions and detergents, we employ cleaning practices focused on minimizing the use of chemicals and reduce the wastage of water in the cleaning process."
The company, for instance, uses microfibre cloths that can easily absorb water from a surface as well as are effective against a variety of bacteria and germs. Microfibre cloths are proven effective in trapping and collecting dirt from a range of surfaces, including floors, tabletops, kitchen slabs, sofa, etc. and can also help remove germs from these places. Besides, they involve minimal use of water or cleaning solutions. "Our cleaners use certified disinfectants along with microfibre to achieve greater results in terms of up to 99.99% removal of common bacteria and disease-causing germs."
In the light of the recent COVID-19 pandemic, the company is now offering a dedicated disinfection cleaning service, which involves the use of the Electrostatic Virus Shield technology to kill the virus from high traffic areas & surfaces such as lift buttons, door handles & knobs, desks, computer keyboards, toilets, water coolers, water faucets, and others. The company cleaners also use microfibre cloths along with disinfectants to routinely sanitize these places, especially in high traffic premises such as hospitals, offices and retail stores.
All the cleaning solutions, equipment and methods employed by the Office Cleaning Commercial Cleaning Group are certified safe and eco-friendly and have zero impact on the environment or people. At the same time, these methods are 100% efficient in the cleaning of commercial premises along with the removal of common viruses, germs and bacteria. "We are one of the first cleaning companies in Sydney to use the latest i-mop floor scrubber machine that is not just powerful but also eco-friendly and helps save water and limits the use of chemicals in the cleaning process."
The i-Mop machine that the company cleaners use is a floor scrubber that comes with twin counter-rotating brushes and is able to deep scrub a surface 70% faster and with 90% more efficiency compared to conventional methods such as mopping. "Modular HACCP colour coded accessories help you prevent cross-contamination in food prep and hygiene-critical areas," says the i-team global website. The company (i-team Global) specializes in manufacturing state-of-the-art cleaning machines with a focus on efficiency.
Sydney businesses looking for a trustworthy commercial cleaner in the city can contact the Office Cleaning Commercial Cleaning Company for a free quote.
###
For more information about Office Cleaning Commercial Cleaning Sydney, contact the company here:

Office Cleaning Commercial Cleaning Sydney
Stephen Matthews
+61 2 8379 4072
sales@cleangroup.email
8/51/49 York St, Sydney NSW 2000, Australia