New York Based Magician Is Ready for Busy Holiday Season
November 15, 2021 at 17:35
New York, NY - Fun Corporate Magic offers unbeatable virtual and in-person experiences for corporate or social events across the globe.
For companies and individuals looking to book one of the most dazzling magical experiences available this holiday season, look no further than Fun Corporate Magic. Owned and operated by leading NYC illusionist and mentalist Matias Letelier, Fun Corporate Magic offers one of New York's leading magic shows and is specifically known for its wildly popular Social-e-Connected virtual magic entertainment experiences.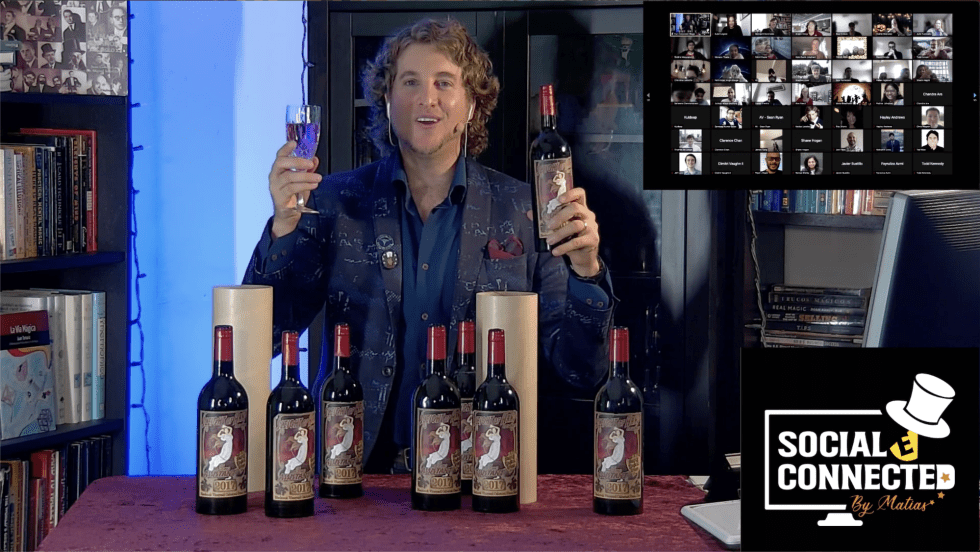 "This year we continue to offer our popular virtual show Social-e-Connected along with in-person performances, both strolling magic and stage shows, to help create unforgettable holiday memories this season," Illusionist Matias says.
Social-e-Connected sessions begin booking fast once Fall starts, so Matias recommends any interested party contact him today to plan and book an event before the season is completely booked (which is exactly what happened in 2020).
Companies such as Google, Amazon, Walmart, Red Bull, Huawei, JPMorgan, and many other global brands, as well as smaller companies and private parties, have enjoyed the mesmerizing and top-notch virtual and in-person performances Matias is known for delivering. Whether you experience a virtual show in his cutting-edge studio equipment, or during one of the interactive in-person programs, the highly-engaging acts are designed to completely pull audience members into the experience.
Matias says he keeps offering both programs for those who are still going virtual, and those who are ready to bring the fun to in-person events. When it comes to helping make a holiday party fun, exciting and memorable, he must be ready to help his clients.
"Some companies prefer to stay virtual while other ones are ready to gather in person and celebrate together," Matias says. "I'm happy to provide the entertainment in both cases. It is an absolute joy and privilege to make their events fun and memorable, and I'm grateful every day I get to do it."
About Fun Corporate Magic
Matias is an award-winning illusionist, mentalist, and pickpocket with over 20 years of experience. As one of New York's most acclaimed professional magicians, Matias has performed in countless tailor-made shows and delivered magical experiences for all types of audiences and occasions.
Matias 'artistic studies include magic theory, promotional magic, corporate magic, magic psychology, and he is an expert in communication skills and corporal expression. He is a member of numerous professional magic organizations including the International Brotherhood of Magicians, the American Magic Society, the Magnets Magic Club (New York), and many more. He is also an honorary member of the Yale Magic Society.
Those interested in learning more about Matias and Fun Corporate Magic, or booking a show, should visit the company's official website at https://funcorporatemagic.com.
###
For more information about Fun Corporate Magic, contact the company here:

Fun Corporate Magic
Matias Letelier
6464769830
contact@funcorporatemagic.com
Building 77, Fl #10 Suite #1026
141 Flushing Avenue
Brooklyn, NY 11205