New Twin Cities PC Repair Blog Goes Over the Risks of Using Instagram and How to Minimize Them
Twin Cities PC Repair has just published a new blog post on their website. This post is titled 'Is Your Instagram Account Secure?'. It talks about some of the risks involved with using Instagram and how to avoid them. The blog was written by the company owner, Patrick Jensen. On his company's website, he has published several blogs that deal not only with Instagram security, but also cover many other computer-related security, maintenance, and general information topics.
Jensen says, "Some of the things that I deal with regularly as a computer repair tech are getting rid of malware and viruses and helping people take steps to protect their computers and smart devices from other threats too. I felt it was important to write this new blog on Instagram threats and remedies because most people see this platform as being harmless. That is not the case with Instagram or any other social media platform. Although an account on Instagram may not be full of sensitive information, some very negative results can happen if an account on it is hacked or compromised. The tips that I give in my new blog on how to keep your Instagram account more secure applies to both computer-based and mobile phone Instagram account users."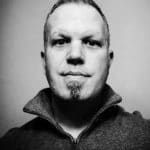 The new blog article started by mentioning that the biggest threat to individual Instagram users comes from what they post and how that information can be used against them. It also stated that Instagram influencers who basically use the site as a business platform can have the most harm done to them. That's because their accounts if hacked can lead to some serious brand damage and the loss of a substantial number of customers. The new blog from this laptop repair shop also warned casual users about having their handles compromised in a way that would involve it being used in a scam against trusted friends and family members. In this just-posted Twin Cities PC Repair blog article, it offered these tips to Instagram users to help keep their accounts safe. The first was for users to limit the audience that they post to by selecting to make their posts private. It also mentioned the importance of disabling cross-app sign-ins and for users not to share too much specific information or any sensitive data on their accounts. Turning off location services was also recommended in the new blog article along with enabling two-factor authentication and for each user to periodically review their log-in history.
The company owner also went on to describe some of the services that they offer. This includes both window-based and Mac-based computer repair. They are also skilled when it comes to virus, spyware, adware, and ransomware removal and they are experts when it comes to data recovery. He mentioned that they also do computer cleaning & maintenance, hardware upgrades, software installations, and build custom computers.
Customers that have used the computer repair and other PC and laptop services that Twin Cities PC Repair offers state that they have been very satisfied with the service they have received. Chris Field wrote, "I brought in my PC which was suffering from high temps. Patrick found a few solutions that significantly reduced the temps and for a very reasonable price. The team is very friendly and that made for an easy experience." Chris Childers stated, "The service here is prompt, professional, and the staff is creative and flexible in addressing specific customer needs. Their technical know-how is top-notch. My computer was repaired quickly, at a reasonable price. I highly recommend this service!" These 5-star reviews were taken from the company's Google Maps Business Listing where they average a commendable 4.9 out of a possible 5-stars on over 140 reviews.
Those in the Minneapolis/St. Paul area that would like more information on the MacBook repair and other services that Twin Cities PC Repair offers can call them, send them an email, or fill out the form that's found on the bottom of their website's homepage.
###
For more information about Twin Cities PC Repair, contact the company here:

Twin Cities PC Repair
Patrick Jensen
6514568655
patrick@twincitiespcrepair.com
860 Blue Gentian Rd
Suite 200
Eagan, MN 55121