New Twin Cities PC Repair Blog Discusses How to Avoid Needing a Laptop Repair
Eagan, MN-based Twin Cities PC Repair is a company that always tries to give helpful tips on ways its customers can avoid having to repeatedly put money into their computers. A good example of this is that they recently posted a blog that discusses how to avoid having to make a laptop repair. As one of Minneapolis/St Paul's most reputable computer repair shops, they have seen it all when it comes to the most common ways that computers get damaged. If followed, the tips that are given in this new blog post will not only help people in the Twin Cities avoid having to make laptop repairs but will also help to extend the useful life of their computers too.
The company owner, Patrick Jensen, says, "Sure we are in the business of repairing computers but that doesn't mean we like to see our customers put money into computer repairs that they shouldn't have to. So, if we can help them save a little money here and there on laptop repairs, we certainly will try to do that. That's why I decided to write our new blog '5 Tips to Protect Your Laptop from Physical Damage'. These tips offer simple ways for people to keep their laptops in much better shape."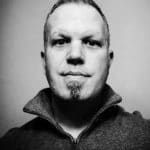 The new blog article started by saying that a person's laptop is usually one of their most cherished possessions because of all the important information that's contained on it. This includes everything from irreplaceable photos to important personal and work documents. Laptops have a way of becoming the center of a person's life for one reason or another and they are not something that you want in the repair shop regularly. The first computer repair avoidance tip mentioned in the new blog post was to not drop the computer. That means not carrying it loosely or putting it in a bag in such a way that that it may easily fall out. Also mentioned in the article is to open the laptop carefully when it's ready for use instead of just throwing it open in one quick motion or opening it by using just one hand that's placed on the laptop in an awkward position. The article also talked about disconnecting the unit's power supply slowly and carefully and avoiding adding decorative materials to keyboards or screens. In the new Twin Cities PC Repair blog post, the last laptop repair avoidance tip that was given was to keep the laptop as cool as possible while using it. Heat is one of the biggest contributors to early part breakdown and failure.
Jensen went on to say that even the most careful and diligent laptop users may still need a laptop repair due to part failure or accidents beyond their control. He added that when that happens to those in the twin cities area, they are there for them. They do that by offering a variety of residential computer services such as data backup & recovery, malware & virus removal, software re-installation, hardware upgrades, and all types of general computer repairs. The company owner mentioned that they also work on PC's and Macintosh computers and they can design and build computer systems for a customer from scratch.
Reviews also tell a story about a PC repair shop that has a knack for bringing computers back from the dead. Earl Netwal stated, "Thought I was going to have to use my $1400 stimulus check to buy a new desktop. Thankfully, I called Patrick and he worked his magic diagnosing and repairing it. Now I have money left over for more enjoyable purchases. Thanks for the prompt service and reasonable pricing." Wayne Sachi wrote, "I was ready to use my computer as a boat anchor but Patrick was able to diagnose my problem and repair the computer. Life is good. I definitely recommend them and will use them again." These reviews were taken from the company's Google Maps Business Listing where they average a very impressive 4.9 out of a possible 5-stars on over 140 reviews.
Those that would like more information on this reputable and well-established Minneapolis/St. Paul computer repair service can call them, send them an email, or fill out the reply form that's found on their website's homepage.
###
For more information about Twin Cities PC Repair, contact the company here:

Twin Cities PC Repair
Patrick Jensen
6514568655
patrick@twincitiespcrepair.com
860 Blue Gentian Rd
Suite 200
Eagan, MN 55121