New Tech Sewing Machine Available At GoldStar Tool
GoldStar Tool, a Los Angeles based supplier of cutting and sewing tools, is pleased to announce that they are a trusted distributor for New-Tech sewing machines. New-Tech is one of the most well-known names in the industry. They produce high-quality machines and tools, providing their consumers with a unique, memorable sewing experience that they are all but guaranteed to come back for. At GoldStar, customers can find New-Tech products at below market price, making it one of the best places to get a New-Tech sewing machine in Los Angeles and around the world.
"If you are ready for a new machine, look no further," says GoldStar. "New-Tech provides some of the most durable, reliable, top-quality machines on the market. Paired with a servo motor, these machines are made for the sewist who only expects the best. New-Tech is a leader in the fashion industry and has a real passion for providing their consumers with machines that contain the most innovative technology available. Their team is always researching and creating new ways to improve your sewing experience and exceed expectations."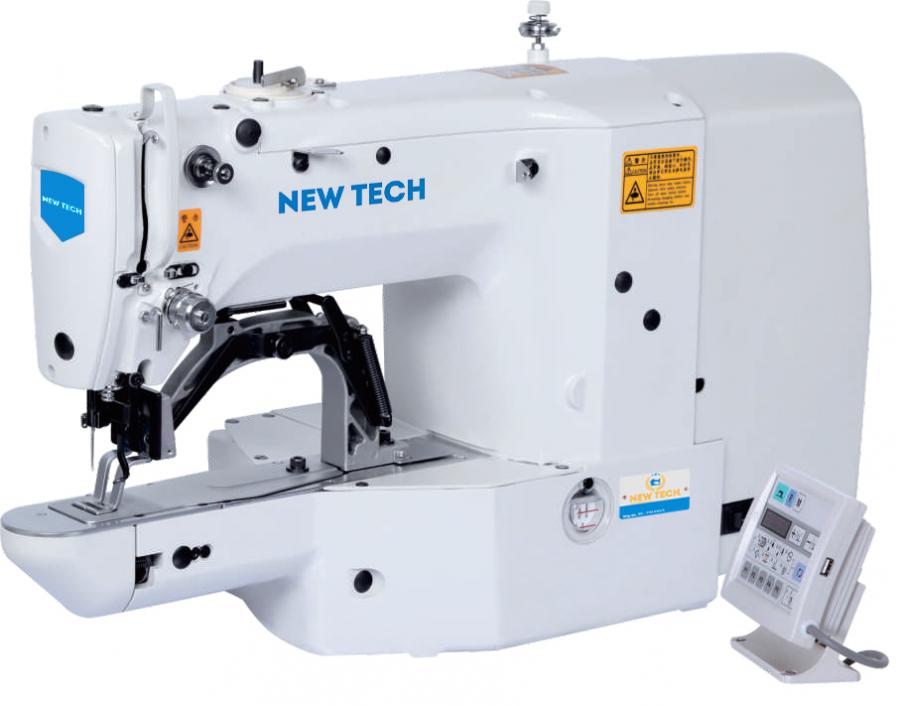 New-Tech has been selling top of the line sewing machines at an affordable price for nearly 50 years. Known for creating innovative products that offer top-quality stitch technology, New-Tech is the number one independent retailer on the web for sewing machines and supplies. According to GoldStar Tool, New-Tech is one of the best in the business when it comes to sewing machines, quilting machines, skiving machines, and overlockers. They have their headquarters in Los Angeles, with a number of storefronts located near the center of the fashion district. All New-Tech machines are assembled in the United States, meaning customers can be sure to get nothing but quality when they purchase a New-Tech Machine. New-Tech is great for gifts too! This is due to the fact that it is a high quality, useful present for anyone interested in sowing.
There are a number of reasons to choose New-Tech. GoldStar Tool asserts, "Whether you are a beginner or are a professional sewer, you know that a good, quality sewing machine can be pretty expensive. New-Tech strives to bring its customers high-quality machines at an affordable price by cutting out the middleman. New-Tech sells their products directly from the factory, giving you the opportunity to purchase a product that will provide you with top performance for years to come, without the price tag of other leading brands. When you purchase a machine from New-Tech, you can rest assured that you are receiving one of the best machines on the market, whether you are purchasing a sewing machine, quilting machine, skiving machine, or overlocker."
All of the latest New-Tech products and more can be found at GoldStar Tool, which was established in 1990 in the renowned Los Angeles fashion district. The store has grown into a widely recognized international brand, considered by many to be the premier online supplier of fashion and sewing supplies. From basic garments to craft supplies and sophisticated sewing equipment, GoldStar Tool has everything. They take great pride in being able to handle every one of their customers' needs, be they amateurs looking to take up sewing as a casual pastime or a large national retailer looking for the tools they need to produce quality products on a large scale.
A number of people have left great reviews of the supplier online. One Google review states, "I had previously ordered online and found manila pattern paper at a good price. Recently, I was in from out of town and stumbled into their store, not knowing this is where my recent purchase came from. Overall, the store has a great selection at very good prices. Customer service is awesome, and they truly answer the questions you have. Will definitely come back and refer my group of friends."
Another says, "Such a great company! The customer service is wonderful, and they have quality products! I got my order very fast, and everything was intact. The manager is very kind and will help you with any questions you may have. I would most definitely recommend stopping by or ordering online!!"
There are countless other positive reviews on a number of platforms. For more information, customers may reach out to GoldStar Tool at the following link: Contact Us.
###
For more information about GoldStar Tool, contact the company here:

GoldStar Tool
David Akhamzadeh
1.800.868.4419
david@goldstartool.com
921 E. 8th Street, Los Angeles, CA 90021