Motor City Disposal: Local Roseville Dumpster Rental Encourages Business Owners to Make Use of Commercial Dumpster Rentals For Waste Management
January 20, 2021 at 17:31
The company released a brief aimed at helping small and large businesses alike learn the benefits of renting industrial commercial dumpsters for more effective disposal of trash and junk.
"Motor City Disposal has been servicing Roseville, MI and the surrounding cities with dumpster rentals for residential, construction and construction purposes. Although we also service some business accounts, we believe that there is still a lot of lack of awareness among businesses regarding the effectiveness and the affordability of renting a dumpster for commercial waste disposal. Large companies frequently rent dumpsters for proper disposal of industrial waste," said Jason Stupero, owner of Motor City Disposal in the release.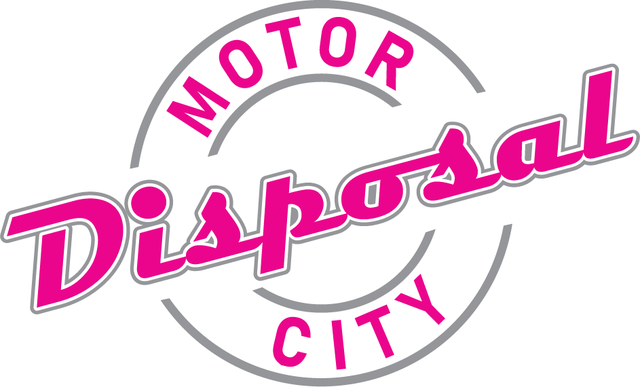 Jason further mentioned that even small companies generate substantial amounts of production cast-offs, daily production trash and construction debris; which quickly adds up. "Renting a dumpster makes a lot of business sense as it allows a company to quickly get rid of such trash without hindering business operations," he added.
In the brief, the company listed the following reasons as considerations for small businesses to make when considering proper, effective and affordable waste management options.
Convenience: Local waste collection in Roseville, like in all other cities in the state of Michigan have specified guidelines that dictate the types of waste that can be thrown inside the city's dumpsters. Renting a dumpster from Motor City Disposal enables you to dispose of most of the trash or junk that you would not otherwise be able to dispose of inside a regular trash can. All Motor City Disposal dumpsters can handle a wide variety of trash.
It promotes Safety and Security On-Site: Different types and amounts of trash can be a safety hazard. If not properly discarded or if left to accumulate on site, it can pose a health risk to both employees and clients. Having a dumpster on-site provides an appropriate waste disposal area that can be corralled and cleaned regularly. This will minimize the risk of injury caused by clutter and will allow smooth operations. It may also prevent lawsuits.
It Promotes Productivity: Efficient disposal of trash means that the business has set clear procedures on how trash is handled on-site and eliminated from service locations and work areas. This not only boosts the spirit of employees, it also enhances performance in getting rid of trash.
It is ecologically friendly to rent a dumpster: Reusing what you can be reused and sorting recyclable waste before disposing of commercial waste at the landfill can also make renting a dumpster the most economical waste disposal option.
Conformity with Regional Guidelines: Renting a dumpster can enable a business access prompt and effective waste disposal services and hence prevents accumulation of trash beyond regional mandates regarding accumulation of waste.
On the company's website, there is information that can be of use to potential customers who may have projects coming up and may need dumpster rental services in Roseville or the surrounding areas. The company seems to offer dumpster rentals to homeowners, businesses, contractors and companies in Roseville, Fraser, Sterling Heights and Saint Clair Shores and other surrounding areas in Michigan. The company has two dumpster size containers;10 yard dumpsters and 20 yard dumpsters.
https://www.youtube.com/watch?v=P11yZqrxloc
For more information on Motor City Disposal's pricing, dumpster rental terms and any other details, you can visit their website through the following link: https://www.motorcitydisposal.com/dumpster-rental-roseville-mi/.
###
For more information about Motor City Disposal, contact the company here:

Motor City Disposal
Jason Stupera
(586) 842-2750
sales@motorcitydisposal.com
16482 E Thirteen Mile Rd, Roseville, MI 48066