Mortgage Company Gears Up For Quad Cities Charity Golf Tournament
Davenport, IA based John Cornish - Mortgage Lender is extremely pleased to share that the annual Danny Joe Memorial Golf Tournament will recommence this year. Following a hiatus in 2020, the charity golf tournament is set to kick off on Friday, June 25th at the Palmer Hills Golf Course in Bettendorf, Iowa. Learn more about the 2021 golf tournament by contacting John Cornish or the other organizers.
The Danny Joe Memorial Golf Tournament was launched more than 20 years ago, and this year would have been its 24th edition if it did not have to skip its 2020 event. The fundraiser was originally started in memory of Danny Joe Cornish, raising money for his favorite summer camp and children's cancer programs in honor of a cheerful and loving child who passed at the age of 6 after a long fight with this disease. Despite his age, Danny had already earned a reputation for his compassionate nature, and it is in this spirit that his family hosts the Danny Joe Memorial Golf Tournament each year.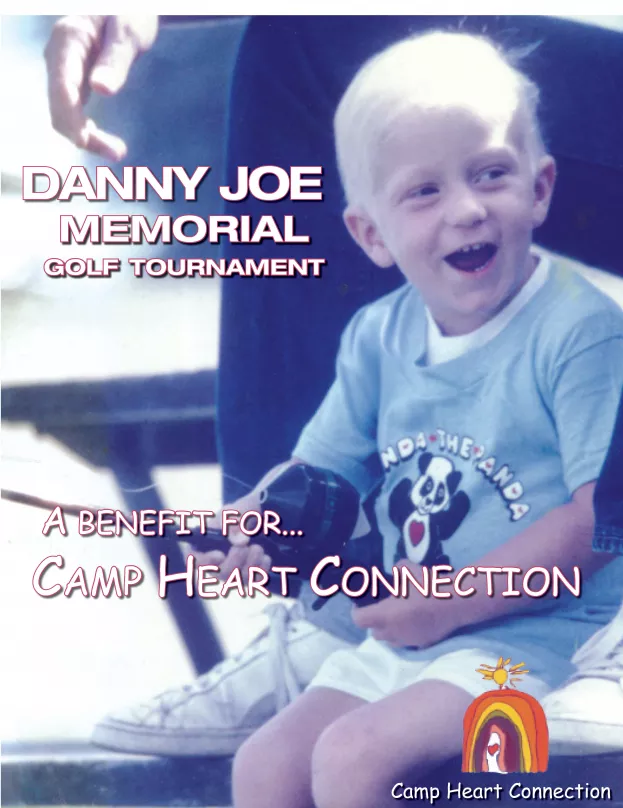 According to John Cornish, himself a member of Danny's family, Danny loved attending a summer camp offered by Children's Cancer Connection (a non-profit organization in Iowa that provides assistance and support for those with a family member battling cancer). This two-week long camp has endured to this day thanks in part to proceeds from the golf tournament and other generous patrons. John Cornish adds that the camp is a reflection of Danny's compassion as it attempts to help children suffering from cancer as well as their siblings. Cancer also affects the loved ones of everyone it touches, and the fact that the camp sets aside the first week of its summer program for oncology patients and the next for their siblings does a great deal to strengthen the bonds between the children who attend. This is one of the main reasons behind the family's support, though many others are just as evident.
The organizers notably experienced a record fundraising year in 2019 before they went on hiatus in 2020. As a result of their tireless efforts and the community's unflagging support for this beloved event, they raised a grand total of $18,000 in that year, which was also the 23rd edition of the tournament. While they were forced to go on hiatus the following year due to unforeseen circumstances outside their control (an experience shared by many others around the country, they still have high hopes that they will continue to have record-breaking years in the future.
In 2021, the organizers acknowledge that many are still doing their best to shake off the past year's difficulties and re-establish themselves more securely. While the pandemic was a particularly harrowing experience for vulnerable communities (such as those suffering from or in remission from cancer), members of the community are encouraged to help out in whatever small way they can. Any amount will be appreciated by both the team as well as the children and families who benefit from their generosity.
Today, John Cornish does his part to help families by giving first time homeowners and veterans the support, tools and insight they need to find their dream home. His dedication to his community is evident in his professional life as well as his charity work, as his clients are often happy to attest. This is due to the fact that he takes the time to meet each client and personally assess their home ownership goals, educating them on the available programs and their options at every turn to ensure that they always make informed decisions. This commitment may also explain why many consider him to be the mortgage specialist for first time home buyers and veterans in the state of Iowa.
As this review from Meredith and Nathan (featured on the Homeside website) shares, "John Cornish was incredible to work with. We will never buy another home without him. He explained everything to us throughout the entire process and truly had our best interest in mind. He was trustworthy and kind. I would highly recommend working with him!"
https://www.youtube.com/channel/UCLl3M3uRDxYBFRQ0G23jRaw
Those who wish to learn more about the golf tournament are welcome to direct all inquiries to John Cornish - Mortgage Lender. The company will be happy to offer their insight wherever possible. Similarly, veterans and those buying their first home may contact John Cornish for his personal, specialized assistance. Learn more here: http://www.qchomeloan.com.
###
For more information about John Cornish - Mortgage Lender, contact the company here:

John Cornish - Mortgage Lender
John Cornish
(563) 214-1539
jcornish@gohomeside.com
5189 Utica Ridge Rd
Davenport, IA 52807