Monster Tree Service Delivers Best Stump Grinding in Hilton Head
Hilton Head Island, SC - Professional arborists from Monster Tree Service assure of offering the best stump grinding works for residents of Hilton Head, South Carolina.
Stump grinding is a less intrusive method of removing trees. It utilizes a machine to shred the stump into woodchips. The Stump Grinding Hilton Head company says these woodchips can be repurposed as mulch for other plants or thrown away.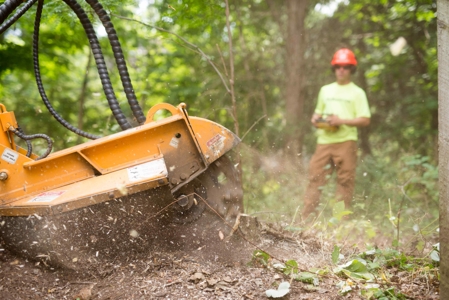 Monster Tree Service recommends stump grinding for those who do not want to remove tree roots. Instead, tree roots are left to decay naturally. It is also recommended for those on a budget and, more significantly, to preserve the state of the soil. Since it requires heavy-duty machines, Monster Tree Service offers professional help to Hilton Head residents. They have trained and experienced professionals who can operate heavy machinery to grind tree stumps.
On top of that, Monster Tree Service uses state-of-the-art tree trimming equipment. Their professional arborists combine high-level expertise with cutting-edge equipment to deliver fast and effective tree and stump grinding and removal services.
The tree removal company assures that each facility complies with all applicable Occupational Safety and Health Administration (OSHA) workplace safety regulations. Additionally, they adhere to the Department of Transportation's vehicle operation requirements and other state-enacted legislation and regulations. The organization also follows safety protocols established by the Tree Care Industry Association (TCIA).
"We require our arborists to be certified and insured, and we make our arborists complete essential skills and training courses," says Monster Tree Service.
Meanwhile, Monster Tree Service offers free Dangerous-Tree Assessment. They can determine the level of risk posed by a tree stump. With this, they can determine the right solution. There are also situations where stump grinding may not be enough. Monster Tree Service is ready to offer its tree stump removal services.
Aside from stump grinding and stump removal, Monster Tree Service also caters to tree/shrub pruning & trimming services: cabling/bracing, hazardous tree assessment, corrective pruning, dead wooding, crown density reduction, and shrub trimming. In addition, the Hilton Head Island company also offers tree removal and emergency services.
"With reasonable prices, environmentally friendly services, electronic payment options, forthright estimates, and responsive communications, every Monster Tree Service customer can expect a swift and seamless tree removal experience. From offering professional recommendations to treating each landscape with stellar craftsmanship and exceptional care, we go above and beyond to be proactive and helpful."
Interested parties may visit https://www.monstertreeservice.com/ to learn more about Professional Tree Removal Services or call Monster Tree Services at (843) 631-8679. The local tree removal firm is open Monday through Friday, from 8 a.m. to 5 p.m. They can be found at 28 Long Brow Road, Hilton Head Island, South Carolina 29928.
###
For more information about MONSTER TREE SERVICE HILTON HEAD, contact the company here:

MONSTER TREE SERVICE HILTON HEAD
Dennis Urban
(854)-222- 9389
monstertreeservicehhi@gmail.com
28 Long Brow Road
Hilton Head Island, SC 29928