Mobile Exterior Detailing Ahwatukee Phoenix by D.I. Auto Care
November 23, 2020 at 17:25
Phoenix AZ auto detailing specialist firm d.i. Auto Care / Car Detailing Phoenix .com has announced the expansion of its mobile exterior detailing services in the Ahwatukee Phoenix Metropolitan Area. The service covers the interior and exterior refurbishment of vehicles of all classes at customer locations around the city.
The company's Valley-wide mobile detailing service has been expanded to cover the areas in and around the Phoenix Metro area and includes full internal and external refurbishment. Services provided include soft water washing, pest removal, deep cleaning of painted surfaces, buffing, tire and wheel dressing, carpet and upholstery cleaning, and cladding repolishing.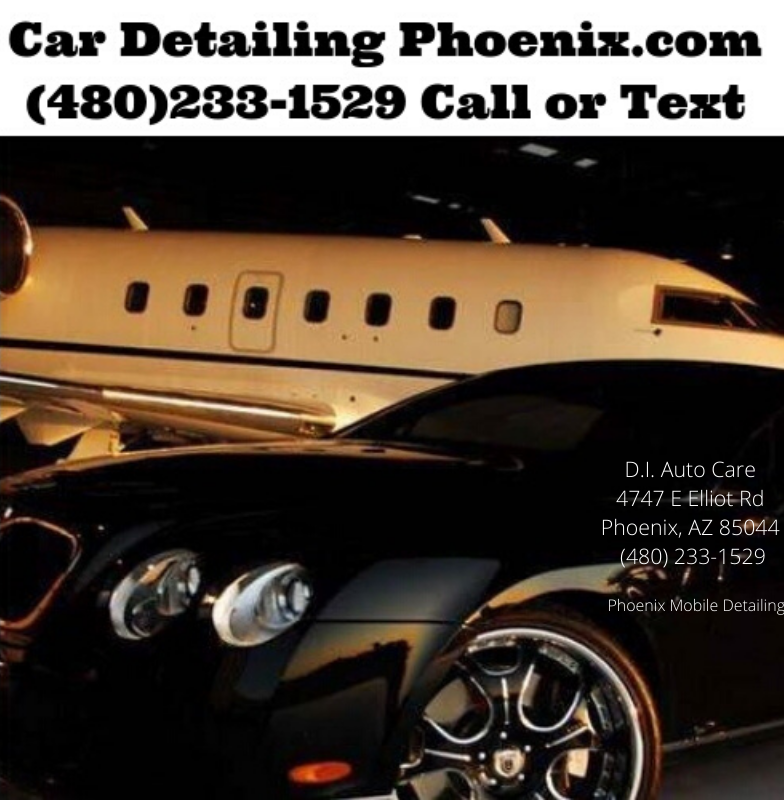 Interior and exterior detailing services are typically provided as in-house services on account of their labor-intensive processes and reliance on static equipment. d.i. Auto Care / Car Detailing Phoenix specializes in one of the city's most efficient cleaning services available at any client location.
The firm provides mobile services for all classes of automobiles including luxury cars, SUVs, motorcycles, RVs, trucks, buses, and even aircraft. The company's service philosophy focuses on the efficient, cost-effective, and customer-specific cleaning and reconditioning of the vehicle to suit local climatic conditions.
According to a spokesperson for d.i. Auto Care / Car Detailing Phoenix, "The continued expansion of our automotive cleaning and mobile exterior detailing services to newer areas of Ahwatukee Phoenix is a culmination of three and a half decades of excellence in the detailing business. We continue to provide high-quality services on demand at any location in and around the city."
For more than 35 years, d.i. Auto Care / Car Detailing Phoenix .com has been an interior and exterior auto detailing firm headquartered in the city. The company also provides insurance-approved windshield repair and replacement services alongside tinting services to protect against Arizona's blazing sun. More information is available at the URL above.
https://youtu.be/KDT7bh9wXnQ
###
For more information about D.I. Auto Care , contact the company here:

D.I. Auto Care
Paul
4802331529
paul@cardetailingphoenix.com
D.I. Auto Care
4747 E Elliot Rd
Phoenix, AZ 85044
Phone: (480) 233-1529