Midland Customers Can Now Rent Dumpster Rentals Online From Let Us Dump It
September 21, 2020 at 18:38
TX waste removal provider Let Us Dump It is pleased to inform the Midland community that their services will now be available for local residents and businesses alike. The company strongly believes that reliable trash disposal services are crucial to keeping their community safe, particularly in the present climate, and they have committed themselves to ensuring that their customers will not have to endure a sharp reduction in service at any point in the near future.
Let Us Dump It's residential and commercial services give customers access to a variety of trash removal services, the most well known of which are their dumpster rentals. The company offers an excellent pricing scheme for their rolloff dumpsters, which come in multiple sizes and are each made of sturdy, high-quality materials designed to stand the test of time as well as exposure to the elements.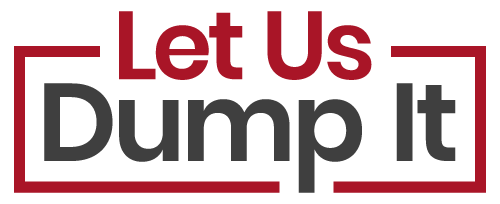 As a locally owned-and-operated family business, Let Us Dump It places a high priority on offering a combination of affordable prices and peerless customer service. While this two-pronged approach to business is vital even during normal times, the company believes that the fallout caused by the COVID-19 pandemic makes such service an absolute necessity. As such, they assert that they are always ready and willing to offer the benefit of their expertise and experience to all those who require it.
Each of the company's dumpsters can be booked online for a period determined by the customer's requirements. Similarly, each dumpster is sized to suit a distinct volume of refuse, and the company includes some aids on their website that can help customers estimate which dumpster size they need. In addition, the company's representatives can always be reached in the event further clarification is needed.
These dumpsters come in 11 Yard, 15 Yard, 21 Yard and 25 Yard varieties, with rental prices ranging from $300-450 for seven days (per dumpster). While the smaller 11 Yard dumpster is recommended for home cleanup projects due to its accessible height and reasonably large volume, the company's bigger dumpsters are recommended for customers who have a large quantity of material they need hauled away. Home demolition cleanup and construction pickup projects, for instance, may prefer the use of Let Us Dump It's 25 Yard variant.
According to Linda Guarez Jattis' Facebook review, the company offers, "Quick delivery and quick pickup. Friendly service. Would definitely use them again." This is evidence of the fact that the company takes great pains to combine solid customer service with prompt action. Many may assume that a dumpster rental company need not pay too much attention to being polite or friendly, but Let Us Dump It disagrees with this perspective.
Rickey Hickey of Let Us Dump It asserts that, "The patrons of any business will prefer to use them more often if they are met with kindness as well as rapid service. This is a fact that each member of our staff understands all too well. When you need to get something disposed of, you don't need any extra hassle dealing with surly or unhelpful workers. For this reason and more, we make great customer service one of our highest priorities. We aren't satisfied until you are."
Furthermore, one of the best aspects of Let Us Dump It's services is how convenient it is to engage their assistance. There are a number of ways by which a dumpster can be rented, be it via built-in features on the company's website or by calling their representatives, but Let Us Dump It has also taken the extra precaution of including a cost calculator on their website. This allows customers to gauge their expenditure well before they make any commitment with the company, and Let Us Dump It holds the opinion that allowing customers to do this helps build trust in the long term.
Those interested are encouraged to contact the company today — or visit their website — to rent their first dumpster from the company. Let Us Dump It is able to dispose of many types of waste, including e-waste, furniture, appliances, construction waste, garbage and much more. Should customers have any further inquiries regarding the company's services, availability and so on, they may forward their inquiries to Ricky Hickey as well. Find the company on Facebook at the following link: https://www.facebook.com/letusdumpit.
###
For more information about Let Us Dump It, contact the company here:

Let Us Dump It
Ricky Hickey
(432) 300 4744
letusdumpit2020@gmail.com
4403 North County Road 1140, Midland, TX 79705