MeowWiki Observes Pet Diabetes Month
November 29, 2021 at 23:28
November is Pet Diabetes Month—a month dedicated to raising awareness and educating pet owners about diabetes in cats and dogs. The month is sponsored by Merck Animal Health, Purina Pro Plan Veterinary Diets, Zoetis, and the American Animal Hospital Association. These organizations have formed the Diabetes PetCare Alliance and created a website devoted to pet diabetes that provides a variety of educational materials, quizzes, infographics, and guides concerning the disease.
In addition to these educational and awareness efforts, a Pet Diabetes Tracker mobile app is available to help dog and cat owners better track and manage diabetes in their pets. The app allows pet owners to manage everything from food and water intake to blood glucose curves.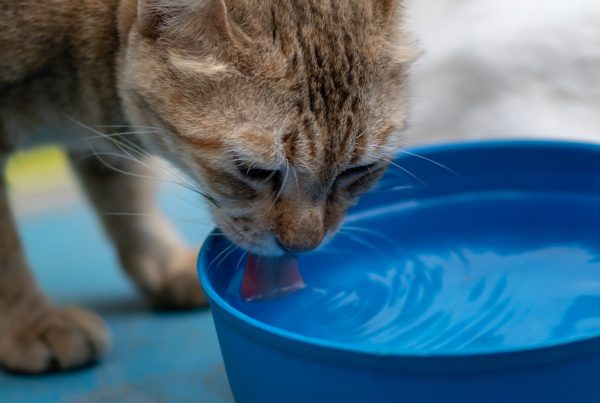 Another effort of the Diabetes PetCare Alliance is providing veterinarians with free kits to give to clients whose pets are diagnosed with diabetes. These kits include a blood glucose monitoring system from Zoetis, food formulated for diabetic pets from Purina, and a vial of Vetsulin from Merck Animal Health.
Throughout the month, the hashtag #PetDiabetesMonth is used on social media platforms such as Twitter and Instagram to share information about the disease. Pet owners are encouraged to share their photos and experiences caring for animals with diabetes. In addition, veterinarians and animal health experts provide information and advice for pet owners.
"Cats that have diabetes can live long and healthy lives," said Adrienne Jade, owner of MeowWiki. "According to one study, up to 90% of diabetic felines go into remission for months or years." Remission is when a cat's glucose levels stabilize without insulin treatment. Following special dietary restrictions and regular blood glucose checks are the key to achieving remission.
Most cats suffer from diabetes mellitus, which is caused by a deficiency in insulin. This can be caused by disorders of the pancreas (such as pancreatitis) or other diseases that disrupt insulin functioning in the feline's body. Obesity and genetics can also be contributing factors.
The primary signs of diabetes in cats include increased drinking, excessive urination, eating more, fatigue, and poor coat condition. If left untreated, diabetes can be fatal and cause additional health complications, such as anemia, cataracts, recurrent infections, and diabetic neuropathy.
Because the signs and symptoms of diabetes are also seen in other feline health conditions (such as kidney disease), a diagnosis from a board-certified vet is critical. Diagnostic tests used to detect diabetes in cats include blood tests to measure a feline's glucose and testing the urine for the presence of glucose and ketones.
A feline diagnosed with diabetes will be treated in a close partnership with a veterinarian and the pet owner. Careful monitoring, insulin therapy, and a special diet are all components of the treatment plan.
MeowWiki is an educational website that provides educational articles about feline health issues and cat breeds. The site also encourages cat owners to submit photos of their feline friends. An ongoing charitable giveaway provides $1,000 to a cat rescue or animal shelter of the winner's choosing.
###
For more information about MeowWiki, contact the company here:

MeowWiki
Adrienne Jade
(858) 215-1661
support@meowwiki.com
30729 Golden Pond Place, Menifee, CA 92584