Long Island Dumpster Rentals Celebrates Community Support
September 25, 2020 at 16:11
East Northport, New York Long Island Dumpster Rentals is reaching out to the community to celebrate the new surge of support that they have received lately. The company primarily offers their customers the ability to rent dumpsters as and when they see fit.
The past few weeks could not have gone any better for Long Island Dumpster Rentals, and the company continues to build an outstanding reputation among local residents. After completing several jobs in the area, the dumpster rental company has received several customer reviews attesting to the excellence of their work, the quality of their customer service and their attention to detail. As a result, Long Island Dumpster Rentals could not be more pleased with their workers as well as the reception they have had from the community.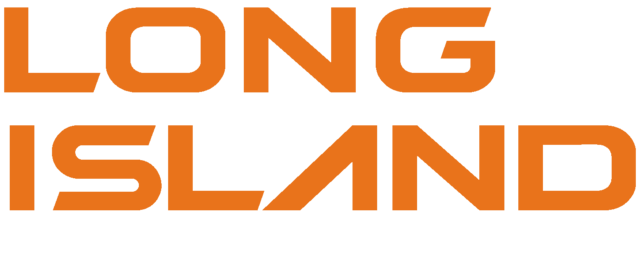 Andre Martins, a representative of Long Island Dumpster Rentals, states, "We wanted to take this opportunity to thank the community for their support and reassure them that we value their feedback. We always take their comments into account when looking for ways to improve our services. We have a duty toward our community as a professional dumpster rental company, and we intend to offer reliable services that they can count on regardless of their situation or needs."
Long Island Dumpster Rentals has received no less than three new customer reviews recently, which they proudly showcase on their website. These reviews talk of the company's dedication, punctual nature and their willingness to go out of their way to help their customers. These reviews describe the company as one of the best dumpster rental options in the area, putting them on the radar for many local residents who need help cleaning their properties for one reason or another.
One of these reviews, written by Laura K., states, "They were prompt and announced when they were on the way. They were very respectful regarding social distancing and wore protective gear!"
While these are all traits that differentiate Long Island Dumpster Rentals from their competitors, the praise does not end there. Another comment, written by Jerald P., says, "If you need help with a demo and junk removal, you cannot go wrong by calling this company. Long Island Dumpster Rental is the best!" A similar comment was left by Mark L., who says that the company, "Took great care by moving furniture in my home and using caution through doorways. Do not hesitate to call this company. They are excellent!"
The team at Long Island Dumpster Rentals operates under the fundamental goal of making the roll-off dumpster rental process as simple and easy as possible for their customers. The company possesses a significant number of dumpsters of all sizes and kinds available at any given time, allowing their customers to get the correct size according to their unique needs. This ease of access is complemented by outstanding customer support and attention to detail. In every job, for instance, the company is aware that their customers may not be able to identify the dumpster they need. Fortunately, the company ensures that customers always have access to their experts' advice, so no issues may arise during this stage.
To further ease the rental process, the local company addresses some of the most frequently asked questions on their website. These include topics like how to book a dumpster rental online and its associated cost. One of the questions most asked here has to do with which items are prohibited from being thrown into the company's dumpsters.
To this, Martins says, "We are committed to caring for our communities and the environment, which is why we follow all hazardous waste precautions set forth by local governments and landfills like the Brook Haven Landfill. We are prohibited from accepting certain items that are potentially dangerous to our environment. These items include paints, oils, asbestos, chemicals, gas, propane and other potentially dangerous items."
The local company offers dumpster rental services for both residential and commercial environments, with different plans that cater to each customer's requirements. Their website offers more details on Long Island Dumpster Rentals and their services. Interested parties may reach out to Andre Martins to follow up on any inquiries as well. Additionally, they can also connect with the company through their social media pages.
###
For more information about Long Island Dumpster Rentals, contact the company here:

Long Island Dumpster Rentals
Andre Martins
(631) 629-8444
LIDumpsterRentals@gmail.com
20 Pumpkin St East Northport, NY 11731