Long Distance Moving Service Launched in Sarasota, Florida
September 10, 2021 at 16:03
Flat Fee Moving LLC, a Sarasota moving company, offers long-distance moving services. Flat Fee Moving LLC is licensed and equipped to move clients out of state for its long-distance moving services. Thus, residents moving interstate from the Sarasota area will have another long-distance moving company at their disposal.
The well-known moving company serves Sarasota, Florida, and has built a solid customer base for a few years. According to online reviews, customers are delighted with the service and the accessibility of the company. The launch of this extended service has widened the options for long-distance movers in the city, making this latest development excellent news for customers who plan to relocate from this state to another.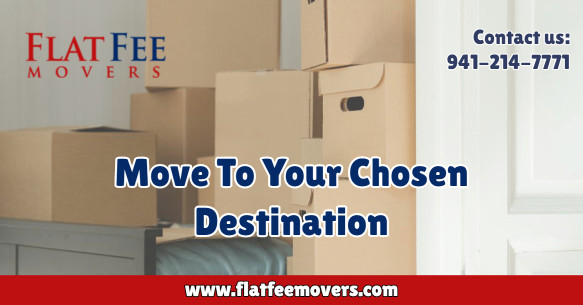 It is assured to customers that only highly qualified professionals will handle their items. As they pledge to move everything as if it were their own, customers can rest assured that their belongings will be protected for transit, regardless of how delicate they are. Flat Fee Moving LLC shows no signs of slowing down with its latest service and brings in more customers by providing excellent services.
While there is no way to make long-distance relocations easy on anyone, the moving company hopes to win the confidence of many clients by providing long-distance movers. Contact information is available on their website or by dialing their number if people are interested in learning more about this newly launched service.
Additionally, Flat Fee Moving LLC - Sarasota Moving Company also provides commercial and residential moving services. As their reputation grew over time, they added long-distance moving to their services. The moving company is now rated as one of the best in the area by locals. The company takes great pride in being responsible for their clients and being one of the cheapest long-distance moving options without affecting the quality of service.
###
For more information about Flat Fee Moving LLC, contact the company here:

Flat Fee Moving LLC
Flat Fee Moving LLC
941-214-7771
info@flatfeemovers.com
4076 Cattlemen Rd, Sarasota, FL 34233