Just Bouncing Fun Provides High-Quality Bounce House Rentals in Phoenix, AZ
January 11, 2023 at 00:58
Just Bouncing Fun has been providing party rental items to residents, businesses, and local organizations in the Phoenix, AZ area for years. The company helps make events more memorable for the people that attend them by supplying fun, safe, and versatile rentals for all occasions. The company's inventory includes bounce houses, inflatable slides, inflatable obstacle courses, and concessions machines. The company is pleased to offer more deluxe bounce party rental options than ever before. Many of these can be viewed on the official website at https://www.justbouncingfun.com/.
Just Bouncing Fun owner Logan Perolis said, "It's not always easy to satisfy kids, teens, and young adults when they attend a party these days. Well, we have the perfect solution for that. Our deluxe bounce house rentals can take any ordinary backyard party or social event and make it extraordinary. We are doing that by offering many more deluxe bounce house rental options than ever before."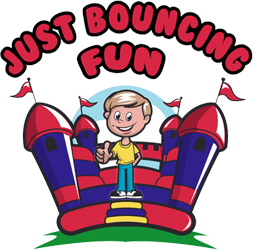 Perolis went on to discuss some of the company's unique deluxe bouncers, a list that includes one of its bigger bounce house choices, the Fire House Combo, which features a large space for kids to bounce in that resembles a fire station and a connected slide made to look like a fire truck ladder. A popular bounce house for younger girls' birthdays and events is Just Bouncing Fun's Princess Carriage Combo with Horses. This generous-sized inflatable features a carriage which is a bounce house and reigns and horses which make up the slide. There is also the popular Tiger Belly Bounce House, which features places to climb, bounce, and slide, and the boys' party favorite Monster Truck Combo. Other popular bounce house choices that Just Bouncing Fun offers include the Tropical Island Combo and the Wacky Kid Zone, which offer many fun options for attendees to stay entertained. Many of the company's deluxe bounce house choices can also be viewed on its official Facebook page at https://www.facebook.com/justbouncingfun.
Perolis also wanted to make readers and interested parties aware that the company carries other fun inflatable options beyond bounce houses. This includes a large variety of both wet and dry inflatable slides and inflatable obstacle courses. The bigger of these options are geared more towards parties and events that older kids and teens will attend. He added that of course there is no age limit on fun, so he encourages 'kids' of all ages to give these fun inflatables a try. He continued by noting that all the bounce houses and other inflatables are always deeply sanitized and inspected for safety before and after each rental.
Customers that have decided to make a party or event in the Phoenix area more memorable by renting an inflatable house from Just Bouncing Fun often rate that experience 5 out of a possible 5 stars in reviews published to the company's Google Business listing. Caleb Akinosho stated, "These guys are great! We used them for my son's birthday party at a park in Tempe and we had a really good time. They came to the party on time and had everything set up before the guests arrived. This company is very professional, friendly, polite, and priced well to meet your needs. I would definitely recommend them, and I plan on using their services again in the future." Katie Foster said, "Such a great company, they are reliable, safe, and great at bringing the most fun to any party or gathering! They also have unique bounce houses which sets them apart from any other company. You won't regret using this company for your next party or event, promise! They were the best and the kids had a blast." These glowing reviews and more like them can be viewed on Just Bouncing Fun's Google Maps Business Listing at https://g.page/justbouncingfun?share. The company can be reached via phone or email, or interested parties can make a reservation on the company's website.
###
For more information about Just Bouncing Fun, contact the company here:

Just Bouncing Fun
Logan Perolis
(833) 367-5867
info@justbouncingfun.com
11225 N 28th Dr c218,
Phoenix, AZ 85029