Jirav Explores Driver Based Financial Modeling Software In New Blog Post
January 18, 2022 at 23:10
Austin, Texas -
San Francisco, CA based Jirav has published a blog post on Driver Based Modeling. Jirav's team has established themselves as a provider of growth-focused planning solutions for growth companies, accounting firms, VC funded companies and more.
According to 'What is Driver Based Modeling,' it is a method of forecasting and planning in which the model takes key factors (or drivers) into consideration in order to create a realistic projection about where the business is headed. The model works by examining the operational links between multiple factors and how they affect various areas of a business' operations. Instead of focusing solely on KPIs, this allows business owners to focus on their input assumptions — and how changes in their assumptions affect their results.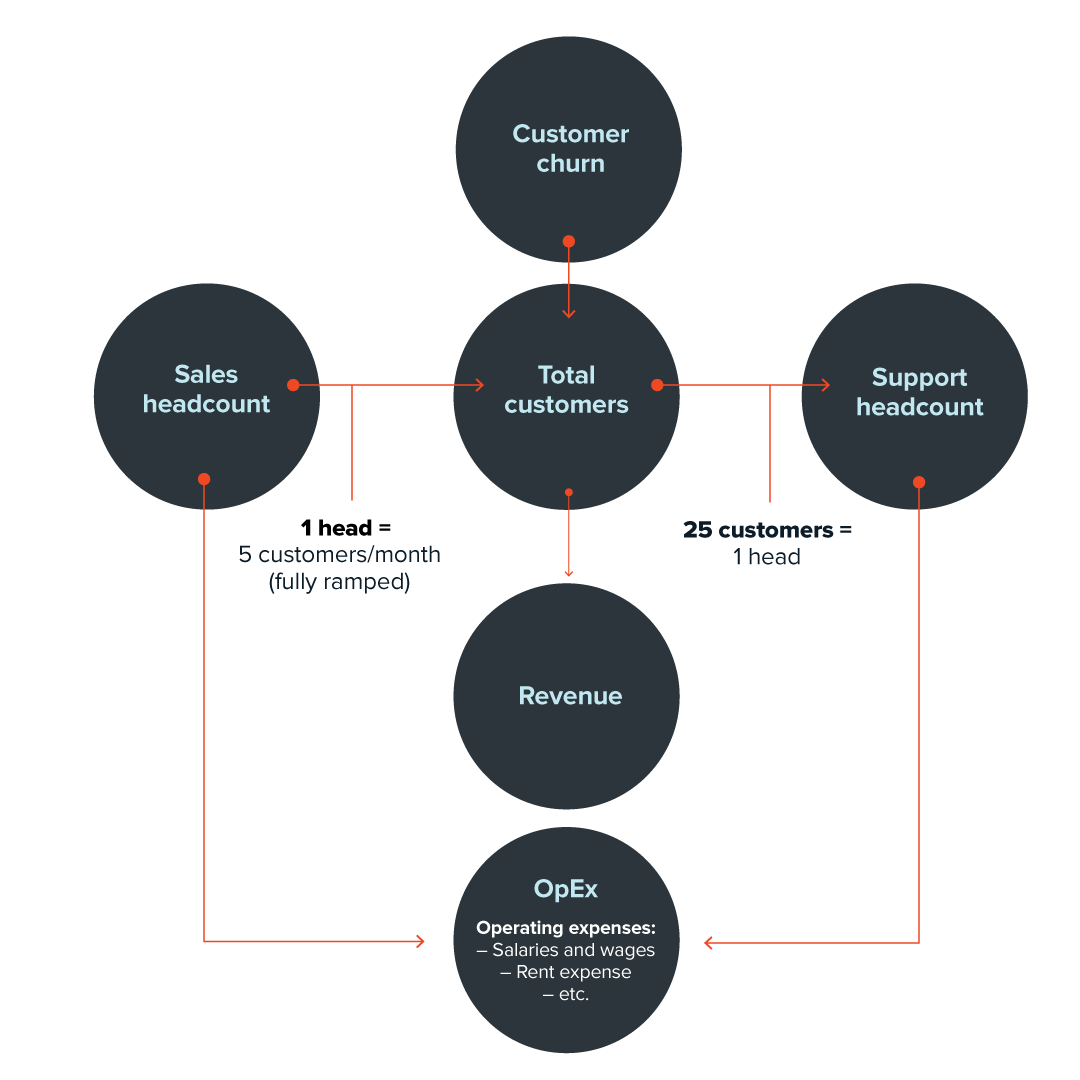 While businesses may be able to use Excel models and spreadsheets, these can lead to a number of problems. They are very flexible and can be used to create even the most complex models, but the issue is that they are not suitable for use in fast-moving business environments.
According to the blog post, one of the more common challenges is that it is difficult to find and update key assumptions, putting the model at risk of breaking when trying to scenario test (or even add updates at all). On top of that, nested formulas and so on may build up in several layers on top of a single assumption; the lack of integration with actuals makes budget vs. actual comparisons and updating forecasts very time consuming while adding risk in the form of introducing errors. As such, the effort required to update models often leads organizations to forego updating and lose key business insights for long periods of time, and the fact that (more often than not) only a single individual will know how the model was built or how to update it simply serves to exacerbate these problems. While Excel models tend to be great during the initial planning phase, Jirav says that they fall short quickly when an attempt is made to put them into practice for actually operating and measuring the business.
The blog post also shares insight on a case study in order to make a point about the effectiveness of using financial forecasting and planning software over Excel models and spreadsheets. Like most early-stage companies, ClosedLoop — a fast-growing, venture-funded startup that provides a data science platform for the healthcare industry — initially utilized Excel for its financial planning, hiring a part-time CFO who tracked growth and explored what-if scenarios in the spreadsheets. But even with the part-time CFO managing the sheets, ClosedLoop CEO and founder Andrew Eye had concerns about the fragility of their system.
"Our financial planning sheet was brittle. I was constantly terrified that someone would make a mistake in a cell and break everything," said Eye. "It was also near impossible to compare scenarios. Comparing plans to actuals was a manual process that just can't be done easily or effectively with Excel."
However, when the part-time CFO left the company, ClosedLoop had to decide on a practical course of action. Their options were to stick with their model and hire a new CFO or find new technology, and they chose the latter, deciding to work with Jirav to achieve fast value while putting off the full-time CFO hire. Jirav's drivers, engine and flexibility have helped ClosedLoop build their initial financial model quickly and in time to share with board members at their quarterly company meeting. Cashflow forecasting in particular has value for ClosedLoop. Using Jirav's drivers, they can model the effects of changes for a variety of departments, from staffing to revenue projections, building assumptions in a flexible manner throughout the model. The full blog post on Jirav's website goes into further detail on the case study and more.
Martin Zych of Jirav says, "Jirav offers a best-in-class solution that allows you to combine data from multiple sources to assess where you have been and determine where you are headed. With Jirav, you can project sales and revenue, forecast your cash flow and plan your workforce all in one tool. You will save time and improve efficiency by reducing your dependency on complicated spreadsheet models. Get in touch with us to get started today."
Those who want to learn more about Jirav's offerings, such as their financial scenario modeling software, may visit the company's website. Interested parties can get in touch with the company via the chat portal on their website as well. They are actively growing their business and accepting new clients.
###
For more information about Jirav, contact the company here:

Jirav
Martin Zych
info@jirav.com
25 Taylor Street, San Francisco, CA 94102, US