Iguana Removal 365 Teaches Florida To Repel The Iguana Invasion
December 15, 2021 at 18:25
Miami, Florida based Iguana Removal 365 has published a new blog post on Florida iguana issues: Why Your Florida Backyard Might Be A Perfect Iguana Habitat. The company is committed to helping the residents of Miami and the surrounding areas deal with and manage the population of iguanas on their properties.
Marcos Fernandez of Iguana Removal 365 says, "Whether you are aware of it or not, Florida has recently found itself dealing with a giant iguana problem. These large reptiles are thriving in the sunshine state; the warm, year-round weather and the wide variety of plants and fruits make South Florida the perfect iguana habitat, and they seem to be perfectly content. However, they are still an invasive species, and not only are they harmful to the ecosystem in the long run, they also run around the streets, destroy gardens, leave droppings in swimming pools and even short out power lines."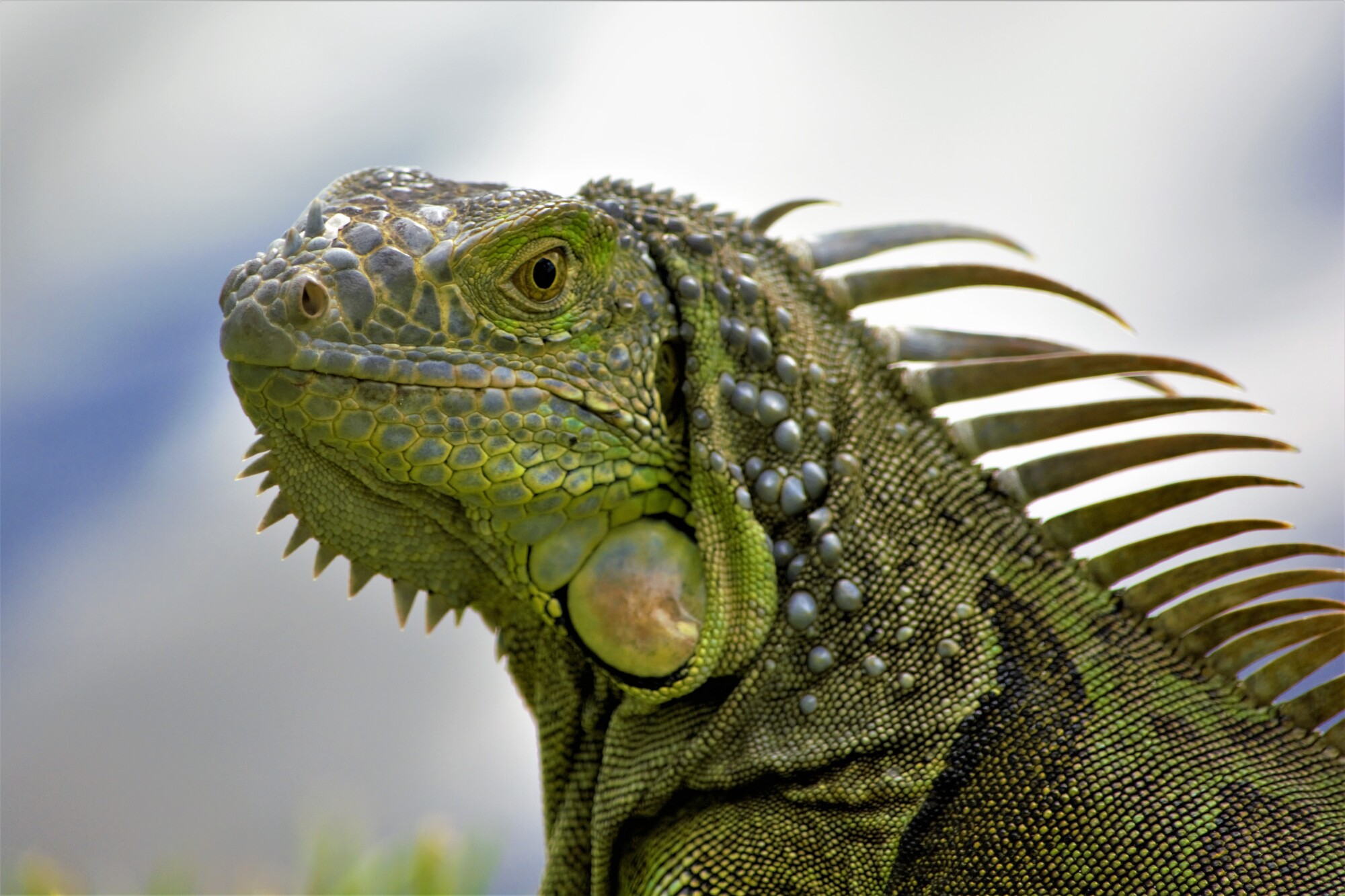 According to Iguana Removal 365, there are certain factors that make Florida homes attractive to iguanas that most people might be unaware of. If iguanas make themselves at home on a property, they are likely to do severe damage. In their blog post, Iguana Removal 305 looks into three ways to deter iguanas and prevent the Florida iguana invasion.
One important thing to keep an eye out for are burrows. Iguanas are well known for creating substantial burrows that can span across entire yards, canal banks and seawalls. Due to their tunneling habits, iguanas have been responsible for hundreds of thousands of dollars worth of damage to underground piping systems. Florida homeowners should be alert and look out for any burrows that appear in their yard and deal with them as soon as they appear. While some homeowners choose to fill them with rocks or concrete, this is not necessary. Just covering the opening with dirt should be enough.
Similarly, it is also advisable that homeowners maintain their yard and garden. Iguana Removal 305 says that it is better to be proactive than reactive when it comes to iguanas. The reptiles can quickly overtake a yard in a matter of weeks, and it can be hard to get rid of them once they settle in.
First of all, no one should ever leave old food lying around and or feed the iguanas. Even dog or cat kibble can be a source of food for iguanas, so it is important to clear them out. Further, homeowners should keep their yard nice and tidy. Large trees with many branches and unkempt bushes make ideal conditions for iguanas to thrive and offer them lots of options to hide in. If there is a garden, it could be wise to put fencing around it because iguanas love dining on a variety of plants, such as hibiscus, orchids, chenille, Croton and Mexican Petunia. Therefore, it may be best to avoid growing these plants altogether.
Of course, the best method out of all would be to hire a professional. Iguanas are dangerous animals, and while there are DIY methods to prevent their encroachment, there is nothing that is as effective as simply calling a reputable iguana removal provider. Iguana removal companies specialize in this field and know all the tricks to get rid of them once and for all. They will likely install fencing, fill holes and attach metal sheets to trees to prevent them from climbing into any unwanted areas. If there are any iguanas present on the property, they will also deal with these creatures in a humane manner.
Fernandez says, "The last thing you want as a Florida homeowner is to turn your backyard into a sanctuary for iguanas, so it is very important that you act in advance and do what is necessary to keep your home iguana-free. You can close burrows and maintain your property, but your best option might ultimately be to hire professionals to handle the job. Here at Iguana Removal 365, we are committed to helping you manage the iguanas on your property. With years of experience all over Florida, Iguana Removal 365 can handle even the toughest of jobs. Contact us today to get a free quote and free yourself of these pests."
Those interested in learning more about Iguana Removal 305 and their variety of services are welcome to visit the company's website at the following link: Iguana Removal Miami. They encourage interested parties to get in touch with through the contact form on their website. Alternatively, those who want to learn more can also contact Marcos Fernandez directly, either via phone or email. They are actively growing their business and accepting new clients.
###
For more information about Iguana Removal 305, contact the company here:

Iguana Removal 305
Marcos Fernandez
305-747-1488
admin@iguanaremoval305.com
111 NE 1st St #8436, Miami, FL 33132