Herpes Dating Website Meet Positives Shares New Study Linking HSV-1 To Alzheimer's
Herpes dating website Meet Positives is updating those living with the STD about a recent study that linked the presence of the Herpes Simplex Virus (HSV-1) to the onset of Alzheimer's, a progressive neurodegenerative disease that impedes mental functions.
According to the study that Meet Positives is highlighting, researchers at Tufts University in Massachusetts reported that a combination of the presence of the Varicella Zoster Virus (VZV) and HSV-1 leads to the accumulation of tau and amyloid beta proteins and loss of neuronal functions. These conditions are very similar to those found in Alzheimer's patients. HSV-1, one of the main variants of the herpes virus, lies dormant in the brain's neurons. When VZV becomes activated as shingles, the dormant HSV-1 gets reactivated leading to neuroinflammation which increases the risk of developing Alzheimer's.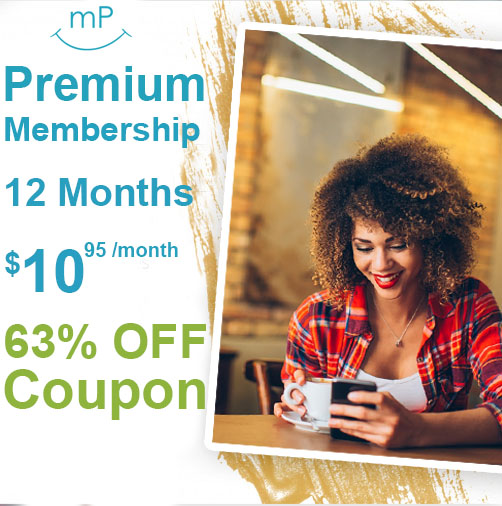 The health concern raised by the Tufts University study is significant because the two viruses are very common globally. For example, around 50% to 80% of American adults carry HSV-1. VZV, which causes chickenpox, also affects around 95% of the world's population during childhood or adolescence. VZV also stays in the body long after the symptoms of chickenpox have disappeared. VZV can also cause zoster, or shingles, later in life.
Tommy Marks, one of the spokespersons for MeetPositives.com, talked about the implications of the recent discovery by saying, "This latest study from Tufts University convincingly showcases why HSV-1 is even more of a threat to the long-term mental and physical health of individuals than previously thought. Due to the ubiquity of the two viruses, whose interactions trigger the development of Alzheimer's characteristic amyloid plaques or tau protein tangles, there is an urgent need to come up with preventive measures that can help us handle their spread in the global population. Hopefully, the conclusions from this study should also aid in the development of the mRNA vaccine for HSV-1. On an individual level, to stave off the threat of the debilitating neurogenerative disease, we can try to ensure that, our body gets enough physical activity, our diet is balanced and nutritious, and our brains are as engaged and active as possible."
When asked about the stigma surrounding herpes and how Meet Positives is fighting the perception of living with STDs, Tommy says, "A herpes infection is a stigma that a significant portion of the population bears. Those who exhibit outward symptoms such as ulcers, scabs, or cold sores, are deemed immoral based on the assumption that they must have been infected due to promiscuous sexual behavior. They are even excluded from the dating pool even though 67% of the global population under 50 has an HSV-1 infection and approximately 13% of the population suffers from an HSV-2 (genital herpes) infection. The scientific fact that most infections are asymptomatic is lost on those who are quick to judge. Changing the mindset around these STDs and promoting a constructive discussion around sexual health were some of the reasons why we created Meet Positives. We have fostered a large community of individuals who are going through the same struggle and who give each other the support needed to live a happy and fulfilling life. So, if you have been diagnosed with herpes and have experienced prejudice in dating because of it, give Meet Positives a try. Register today. It's free to join. If you play your cards right, you may even meet your soul mate on our platform."
Meet Positives, the #1 rated STD dating website in the nation, uses a finetuned proprietary algorithm that matches people who are living with the same condition(s), by distance, and by their personal saved criteria. Registered members can also search for profiles of positive singles who also want to date, share their stories, and learn more about their conditions on discussion forums. Meet Positives even boasts a dedicated Trust and Safety team that analyzes profiles of the users on its platform and ensures that those with nefarious intentions are quickly spotted and banned.
###
For more information about Meetpositives.com, contact the company here:

Meetpositives.com
Michael Task
(855) 747-2031
support@meetpositives.com
Meet positive singles today!