Gosanko Chocolate Provides a Unique Chocolate Experience in Auburn, Washington
December 02, 2022 at 07:00
Auburn, Washington: Gosanko Chocolate is the ultimate destination for anyone looking to indulge in the rich, delicious taste and smell of chocolate. A chocolate lover's paradise, this shop provides premium, fresh chocolates that allow customers to awaken their five senses. Their treats are made with only the finest Guittard chocolates, making every bite exquisite.
With so many mass-produced and subpar chocolate products on store shelves, it can be hard to find a quality confectioner that works hard to create unique, high-quality chocolate. Gosanko Chocolate stands out because it uses only the finest and freshest ingredients. The result is chocolates with intense flavor and aroma, making them a truly luxurious treat for the senses. Dedicated to continual innovation, creativity, and quality, Gosanko Chocolate is always developing new ways to make its chocolate even more irresistible.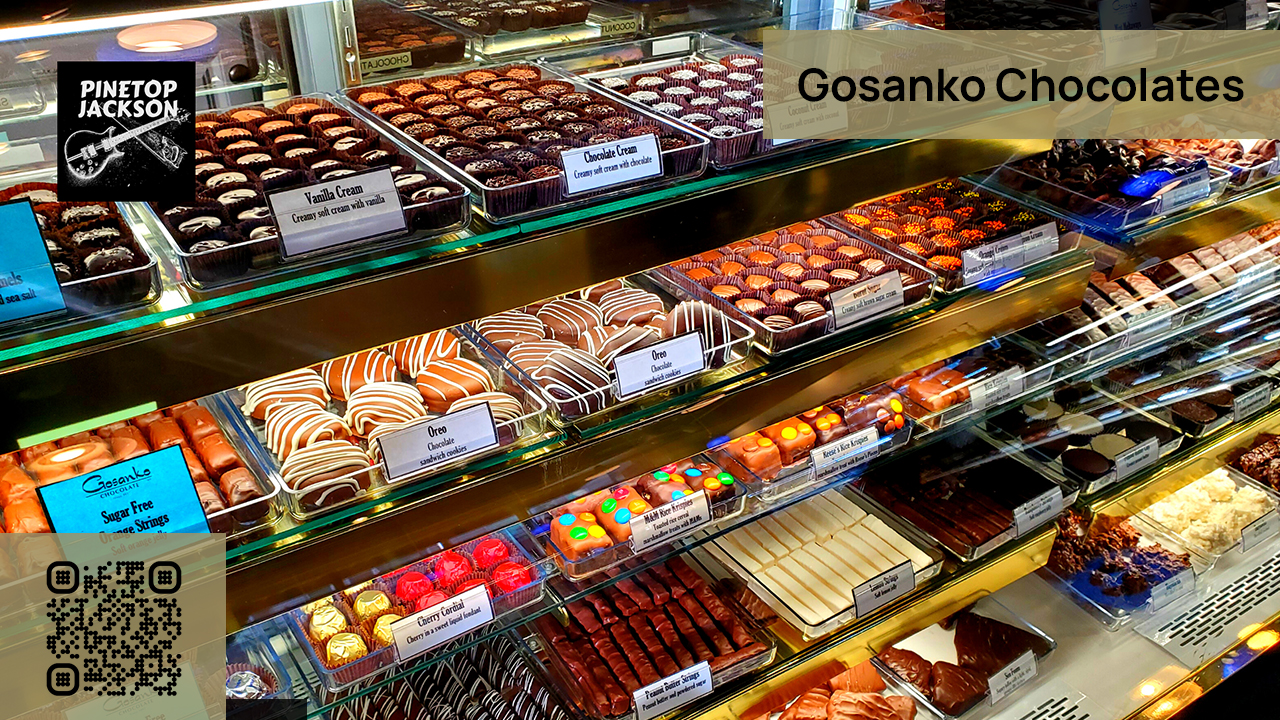 Their chocolate shop's interior has been designed to immerse visitors in the chocolate-making process. From the sound of chocolate being tempered to the aroma of roasted cocoa beans, everything about Gosanko Chocolate is meant to evoke the sweetest feelings. The sleek wooden counters and marble floors create a chic yet cozy setting that makes the enjoyment of mouth-watering chocolates much more special.
Gosanko Chocolate exclusively uses the award-winning Guittard Chocolate to deliver only the richest and smoothest chocolate flavor. This premium cacao bean is sought-after by top chefs and chocolatiers, so it's no surprise that Gosanko Chocolate produces some of the best-tasting chocolate products in the world. Every bite provides multisensory chocolate experiences, with each flavor being distinct and crave-worthy.
Customers can also ship the Gosanko chocolate treats to their loved ones, sharing this premium chocolate experience. The freedom of choosing the flavor and wrapping style allows customers to create a one-of-a-kind gift. Dedicated to providing a memorable experience for everyone, Gosanko Chocolate provides a luxurious and immersive experience that tantalizes the senses.
About Gosanko Chocolate:
Gosanko Chocolate is a luxury chocolate shop in Auburn, WA. They specialize in fresh, handmade chocolates using only the finest Guittard Chocolate. For more information, please visit https://gosankochocolate.com.
###
For more information about Gosanko Chocolate, contact the company here:

Gosanko Chocolate
Manager
(253) 333-7567
info@gosankochocolate.com
116 A St SE
Auburn
Washington
98002