Goosehead Insurance Brings Security to Hilton Head Residents
January 11, 2022 at 17:40
Hilton Head Island, SC - Goosehead Insurance is bringing a sense of security to the Hilton Head, South Carolina community with its insurance services. One of which is the protection against flooding.
Goosehead Insurance notes that while storms happen only a few times in a year, flooding is still possible all year round. Flash floods, hurricanes, or other flood events are possible anytime, especially with the impacts of climate change. One way to protect their homes and properties from flood damage is getting insurance. "Flood insurance is relatively inexpensive, and it can be one of the best investments they'll make," says Goosehead Insurance.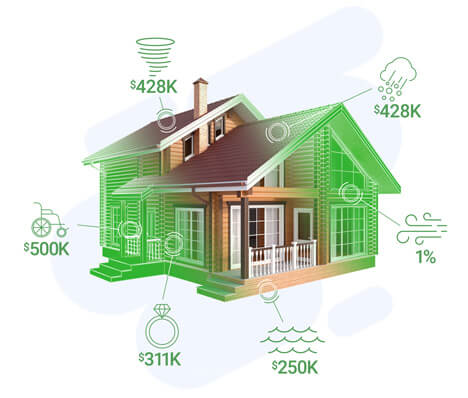 The Flood Insurance Hilton Head Island company further explains the benefits of choosing the right policy. One is for home protection. Choosing the right flood insurance policy can help limit expenses to a manageable deductible — and help anyone recoup losses up to the full replacement cost of the home, according to Goosehead Insurance.
It can also be used to protect their belongings. Flood insurance makes recovering from a flood easier by covering the personal property. And lastly, for the general flood protection that can provide additional living expenses, and provide other more comprehensive options, above and beyond a normal National Flood Insurance policy.
With their solid years of experience in the field, Goosehead Insurance has gained a reputation as the best. The company is being led by its co-founder Mark Jones. He has also served as the Chief Executive Officer since its inception in 2003. Under Jones' leadership, the company has grown to be counted among the country's largest and fastest-growing personal lines insurance brokers.
Goosehead Insurance also has the best agents who can find the best plans and rates in Hilton Head. The insurance company also has the most experienced agents who can analyze and compare hundreds of policies, to separate the best from the rest. They then build partnerships with those who provide superior plans at competitive prices to ensure that their clients get all the benefits.
Besides flood insurance, Goosehead Insurance also offers policies for the following: homeowners, car, landlord, renters, condo insurance, motorcycle insurance, and boat insurance, among others. To know about each category, interested parties may visit their website at https://www.goosehead.com/.
To contact the Best Insurance Agents in Hilton Head, SC, clients may call Goosehead Insurance at (843) 790-8529. The insurance company is located at 200 Main Street, Suite 102 B Hilton Head Island, SC.
###
For more information about GooseHead Insurance , contact the company here:

GooseHead Insurance
Meg 0' Toole Herman
(843) 790-8529
gooseheadinsuranceagencysc@gmail.com
200 Main Street, Suite 102 B
Hilton Head Island, SC 29926