Goodtymes Inflatables Brings Party Rentals To Lenoir, NC
January 21, 2023 at 00:50
Lenoir, North Carolina-based Goodtymes Inflatables is pleased to share that the company is offering extensive options for party rentals in Lenoir and the surrounding areas. The company serves the counties of Caldwell, Catawba, Alexander, Burke, and some of Watauga, providing high-quality inflatables and other party equipment for a variety of events. Interested parties can learn more by visiting the company's official website at https://goodtymesinflatables.com.
Everette Logan, a representative for Goodtymes Inflatables, said, "Bounce houses are a guaranteed method for adding fun and entertainment to all kinds of special occasions. Kids of all ages love bounce houses, and our rentals are a fantastic way to lighten the burden of parents during a large party or social gathering. Our experienced and friendly team is available to help discuss safety protocols, product details, delivery information, and more, ensuring your party rental experience is as stress-free and enjoyable as possible."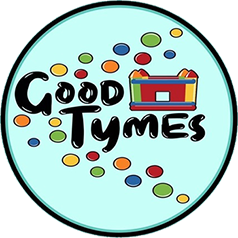 Goodtymes Inflatables provides party rentals of all varieties, including bounce houses, combo bounce houses, water slides, dry slides, obstacle courses, and inflatable games. It even provides additional equipment that includes photo booths, foam party supplies, concession stands, tables, chairs, and generators. The company assures interested parties that it is able to supply equipment for any party of any kind, including birthdays, corporate events, church functions, school field days, and more.
The company has also worked hard to make sure that booking is as simple as possible for all parties involved. Anyone who wishes to book the party equipment of their choice simply needs to visit the company's website and use the included booking portal. Users may check their preferred dates against available items, choose what equipment they want, fill out contact information, and then pay a small deposit to complete the booking and secure the rentals. Once those steps are complete, Goodtymes Inflatables will deliver the chosen equipment on the day of the party and help set everything up. The company guarantees that all of its equipment is safe, sanitized, and well-maintained. Customers will be pleased to find that the service and products are all provided at competitive rates.
Goodtymes Inflatables' dedication to providing fun for all ages at parties across North Carolina has earned glowing praise from happy hosts. Theresa O. writes, "We used Goodtymes inflatables today for my grandson's birthday party. I cannot say enough about the excellent experience we had. The service was great, and the people were so friendly and accommodating. We're already planning our next event! My 4-year-old grandson said it was the best birthday ever!"
Wendy H. writes in her review, "I am happy to share my positive experience. They had several rental options. We found a bouncy house that was affordable and attractive. The staff that set up and picked up made this an effortless transaction. I didn't wait around wondering when they'd show up. They called and texted with times. I highly recommend them to anyone looking to purchase a good time for their kids. You get your money's worth, that's for sure. I rented this for a 3-year-old, but every age group enjoyed the bounce house. Thanks again!" Additional positive reviews can be read at https://goo.gl/maps/9okKvLcGnGupNNA7A.
Another representative of the company, Jajuan Logan, said, "Our goal has always been to facilitate fun, and we have had the pleasure and the honor to do that for many parties in Lenoir and the surrounding areas. We would love to do it for you too. Just get in touch with us if you have any party rental needs at all, and we would be delighted to help out as best as we can!"
Those who want to rent party equipment from Goodtyme Inflatables or are interested in learning about the range of party equipment available from the company should visit its website for more information. Everette and Jajuan Logan encourage interested parties to get in touch with them via phone or email for any questions or concerns. Goodtymes Inflatables also maintains a social media presence where it shares updates and pictures and videos of its products. Its Facebook profile can be found at the following link: https://www.facebook.com/profile.php?id=100063718758939.
###
For more information about Goodtymes Inflatables, contact the company here:

Goodtymes Inflatables
Everette and Jajuan Logan
18288507689
goodtymesfun@gmail.com
2011 Hampton Heights St , Lenoir NC 28645