Good News For Travellers Moving To New Zealand From The UK
UK-based Simpsons International Removals Ltd has noted that the demand for removals to New Zealand is expected to increase following the news that New Zealand is fully reopening its borders three months ahead of schedule (by July 2022). Simpsons is a professional removal company that serves customers throughout the UK and whose network reaches many popular destinations worldwide. Contact their team if you are planning to move to New Zealand in the near future. Learn more here: https://www.simpsons-uk.com/removals-to-new-zealand.
According to New Zealand immigration, applications for work visas in New Zealand can be submitted from July 4, and student visas will be open from 31st of July. General Manager of Simpsons International Removals John Lee says, "We are excited by the news that New Zealand's border is fully reopening soon. We have seen an increase in enquiries since the news, and people are already planning for their moves abroad. Our removal service will be able to help people looking to move to New Zealand and provide a stress-free experience."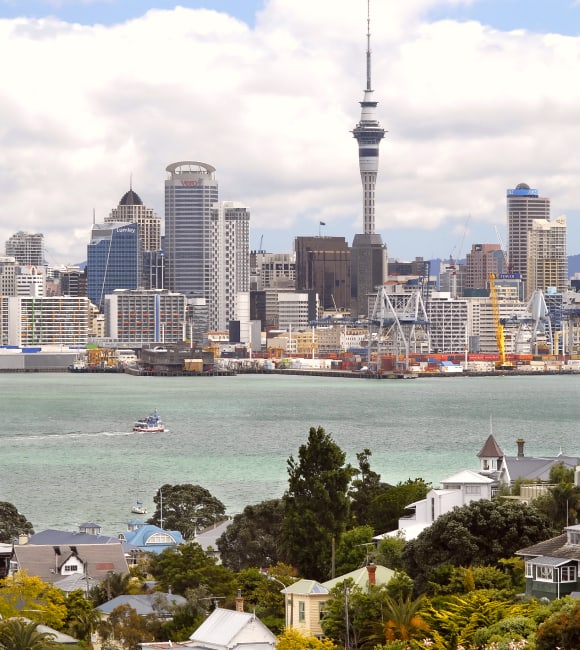 Several aspects of the company's services make them an excellent choice for anyone considering a move. To begin with, they offer a free home survey that any customer can use to receive an accurate estimate of the cost of their move. Should they choose to work with Simpsons, they can also make use of an expert packing team and receive insightful assistance with customs clearance. The company can assist with partial household moves, full household moves or small moves.
While the company's experience extends to ports around the world, their team has helped customers move their belongings to various parts of New Zealand in particular as well. Customers will find the team to be familiar with the routes in Christchurch, Hamilton, Wellington and so on. Similarly, the company can collect items from virtually anywhere in the UK, be it London, Liverpool, Edinburgh or any other area.
Further, the company understands that many customers will require adequate storage as they sort out the intricacies of their living arrangements and related details. To this end, customers may make use of Simpsons' storage facilities (in the UK or in New Zealand), and the company will assign a moves manager who will provide guidance throughout the removals process and answer any questions about moving. Simpsons believe that people should receive as much assistance as possible in their move abroad and the process should feel easy.
Lee says, "We are pleased to be expanding our removal service and to help more people make their dream move to New Zealand. We are one of the leading removal companies in the UK for customer satisfaction, and we are pleased that our services are improving even further to help those looking to move."
Customers considering Simpsons will be pleased to learn that many others have already had an excellent experience with this company. "I was moving overseas for my work," says Cedric P. in their top-rated Google review. "Already apprehensive, I was offered advice from the get-go from Simpsons. They were friendly and offered me tips on what to take and what to leave as I'm a bit of a hoarder, so there was a lot to go through! I took everything I needed, and I was pleased with their customer services and packing team. Thanks, again."
As this customer discovered, the Simpsons team is committed to making every move as pleasant and hassle-free as possible, and this means they are always willing to share the benefit of their considerable insight. Customers are always welcome to direct any questions or concerns to their moves manager or other representatives who are available.
Anyone who is planning a move to New Zealand would do well to contact Simpsons International Removals Ltd today to get a head start. Having helped many customers get settled over the years, the company is eager to maintain its reputation for convenient, professional removal services. More information can be found here: https://www.simpsons-uk.com/removals-to-new-zealand.
###
For more information about Simpsons International Removals Ltd, contact the company here:

Simpsons International Removals Ltd
John Lee
01322 949 557
enquiries@simpsons-uk.com
Simpsons International Removals Ltd
Crossways Cargo Centre
Galleon Boulevard
Dartford
Kent
DA2 6QE
UNITED KINGDOM