Glendora Work Injury Lawyer Alexander Napolin Shines Light On California Workers' Comp Benefits
December 31, 2021 at 17:10
Glendora workers compensation lawyer Alexander D. Napolin has published an article on his website explaining the main benefits provided by California Workers' Compensation Law. The article serves as a guide for workers across California to understand their rights so that they can fight for what they are owed if their workers' compensation claim is ever denied.
The article says that the California workers' compensation law provides five key benefits to workers who were injured at work including medical benefits, temporary disability payments, permanent disability payments, rehabilitation and retraining vouchers for job displacement, and the death benefit to the dependents of a worker whose death was caused by work. In California, injured workers can file an Application for Adjudication of Claim to fight for denied benefits at the Workers' Compensation Appeals Board (WCAB). Alexander Napolin recommends hiring a lawyer when going against an employer because it helps the claimant maximize the benefits that they are owed.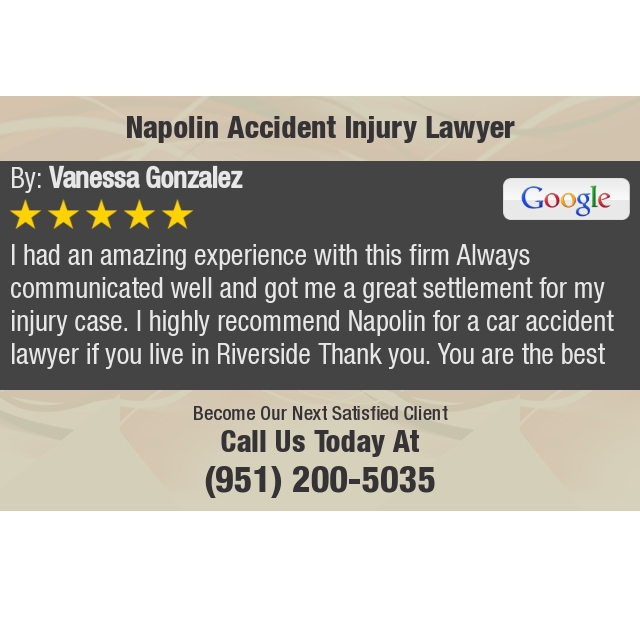 The employer has 90 days from the allegation of injury to accept or deny liability for a workers comp claim. This is known as the delay period and it ends at 90 days or when the employer denies the claim, whichever comes first. During the delay period, the employee has a right to timely medical treatment of up to $10,000. Every employer has a duty to conduct a reasonable and good faith investigation to determine whether benefits are due to the employee. A failure to pay benefits on time could result in penalties against the employer.
The article published by the Glendora work injury lawyer then goes into great detail explaining each of the aforementioned workers' compensation benefits. In regards to medical benefits, first aid does not trigger a workers' comp claim, and emergency healthcare services and medical treatment to cure and relieve the effects of the injury are liable to be paid for by the employer along with transportation expenses to medical appointments, interpreting services for medical examinations, nursing services, and personal attendant care for severe injury situations.
Temporary disability benefit payments continue for up to 104 weeks, or until the injured worker is deemed to be able to return to work, or they are able to reach Maximum Medical Improvement (MMI). Some types of industrial injuries qualify for double the temporary disability limitations period from 104 to 240 weeks. The compensation rate for temporary total disability is 2/3 of the employee's average weekly earnings and there is an initial 3-day waiting period. Temporary Partial Disability (TPD) compensation is applicable when the employee is capable of performing some work but does not resume full normal duties during the healing period.
Permanent and Stationary (P&S) disability benefits start once the work injury reaches MMI. The permanent disability benefit is indicated when the primary treating physician (PTP) issues a final medical report (PR-4) finding the patient P&S and providing a Whole Personal Impairment (WPI) rating. The Permanent Disability Rating is expressed as a percentage between 1-100 and is calculated by multiplying the WPI rating by 1.4 and then modifying it for occupation, age, and earning capacity.
The Supplement Job Displacement Benefit (SJDB) is a job retraining voucher in the amount of $6,000.00 that the injured worker may be entitled to at the end of their case to use to learn a new skill that is within their ability to perform now that they have a permanent impairment due to their work-related injury. Qualified injured workers are also entitled to receive an additional $5,000.00 cash from the State of California.
Death benefits due to a spouse, children, or other dependents depend on the number of total and/or partial dependents. The appropriate paperwork must be filed at the WCAB within one year of the date of injury (DOI). Death benefits will continue until the youngest minor's 18th birthday. Disabled minors receive benefits for life.
Readers can take their time and go through the entire article in detail by heading over to Alexander Napolin's website at the link: Workers Comp Benefits Explained.
###
For more information about Napolin Accident Injury Lawyer Glendora, contact the company here:

Napolin Accident Injury Lawyer Glendora
Alexander D. Napolin
626-310-7766
hurt@napolinlaw.com
541 S Glendora Ave Ste B
Glendora, CA 91741