Fun Ventures LLC Kicks Off Celebrations With Party Rentals
FunVentures LLC, based in Flowood, Mississippi, is pleased to offer their party rentals and associated services to the local community. The company specializes in party rental equipment and is offering their services for all kinds of events and gatherings, whether small or large. The company has an excellent reputation for providing high-quality customer service and takes pride in their ability to help customers plan memorable events. Learn more here: https://www.funventuresms.com/.

FunVentures offers a wide range of party attractions, including bounce houses, dry combo bouncers, wet combo bouncers, water slides, dry slides, obstacle courses, concession equipment, dunk tanks, chairs and tables, interactive inflatables, Gellyball and more. The sheer size of their inventory ensures that no matter the event, customers will be able to find the perfect services and rentals to suit their needs. The company also offers special party packages that bundle some of the rentals and services together. They are equipped to handle both small events like backyard birthday parties and large gatherings such as for churches or corporate events.

The company offers combo bouncers for events. These bounce house and slide combos are perfect for small birthday parties or any event with children, and they will keep guests entertained for hours. These combos can be ordered wet or dry. FunVentures also offers many different options for water slides. Some of their most popular options include their 27' Tall Patriot Water Slide, the 18' Tropical Water Slide and the 15' Washout Dual Water Slide. These slides are the best way to beat the heat and offer hours of endless fun for children. Another available option are the obstacle courses, which offer participants a fun and challenging experience. These rentals are perfect for backyard parties, field days and corporate events. They are a great way to bring guests togethers with fun and friendly competition. Learn more here: https://www.facebook.com/funventuresms.

FunVentures has an online booking system that allows customers to make their bookings at any time and from anywhere. They also offer free party equipment delivery to Florence, Jackson, Pearl, Brandon, Flowood, Reservoir, Byram, Madison, Ridgeland, Clinton, Star, Harrisville and Raymond, with areas further away charged a nominal transportation fee. The company also offers special discounts to service members. FunVentures is a proud supporter of service members in uniform — the military, police, fire and other first responders are on the top of their list.
A representative of the company says, "We are proud to provide this party rental service in Central Mississippi. Special events like birthdays or anniversaries don't come along often, and it is important to make the best of them. When you are planning on entertaining a group of people, especially kids, of whatever size, it is helpful to have someone who is experienced with party planning and equipment, on your side. We ease our customers into picking the party items that best suit their event. We provide them the tools for easy booking and tracking of their rentals. On the day of the event, we provide them with the highest quality, sanitary, safe equipment in all of Mississippi to turn it into something worth remembering for a long time."

FunVentures, LLC is owned by a Marine Corp veteran. The company takes a great effort to maintain their professionalism, including maintaining liability insurance, always delivering clean units, providing comprehensive party planning services and so on, and they are always looking for ways to give back to the community. The company has a clear goal to keep adding new units and party equipment every year and urges customers to check back with them periodically to see what they have added (and what is coming down the pipeline). The company is always seeking to improve their services based on customer feedback and are very grateful for all of their past and current customers.

Customers can find out more about FunVentures LLC and their services by visiting their website. For further information, they may contact the company's representatives through the contact form on the website as well. Alternatively, the company can be reached via phone or email.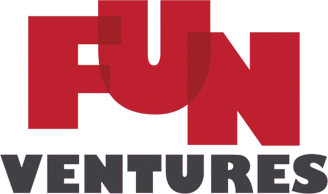 ###
For more information about FunVentures LLC, contact the company here:

FunVentures LLC
601-665-2887
danny@funventuresms.com
1345 Flowood Dr Suite 7
Flowood, MS 39232