Food Truck Mobile Payment Processing System Available Via EMS
Cleveland, Ohio -
Cleveland, OH based Electronic Merchant Systems (EMS) is pleased to share that their mobile electronic payment services are ready to serve the unique needs of food trucks across the nation. With the warmer seasons swiftly getting underway, customers are ready to head outside and explore, and food trucks that provide them the most convenient service are likely to do the most business. See more here: https://www.emscorporate.com/industries/food-and-beverage.
As with any commercial entity, a food truck that offers an excellent standard of customer service is likely to attract large crowds, which is especially important given the fact that business tends to rise and fall with the tourist seasons. Unlike a restaurant, which can expand on this by training their waiters and so on, a food truck has two primary factors that they need to get right in order to draw in customers: tasty food and speedy service. It is easy enough to understand why a food truck needs good food to do well (though there are exceptions). However, few customers are generally willing to wait in a long line, especially if there are other food trucks nearby offering a faster service.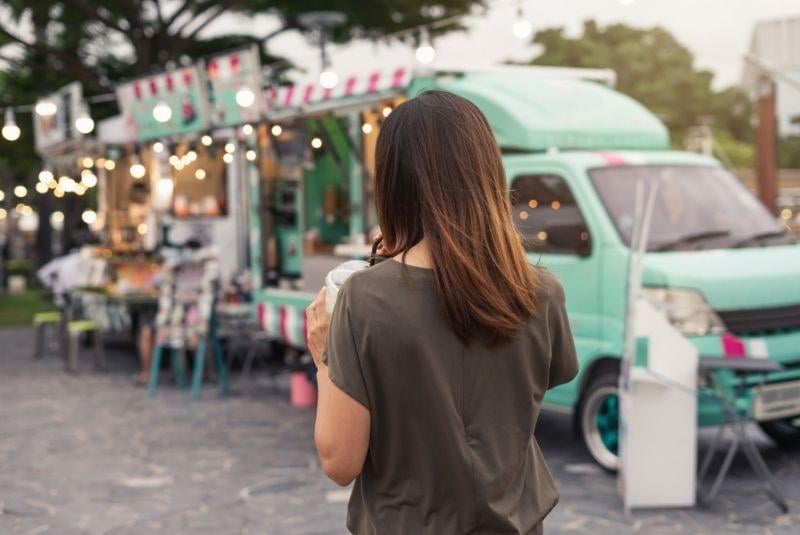 EMS observes that, given the right circumstances, many customers may even go so far as to give a food truck with less tasty food their patronage if it means that they can satisfy their hunger faster. Since food trucks already tend to serve food that is cooked quickly, there is only one other way to ensure that queues move forward at an appreciable pace: rapid payment processing.
Electronic Merchant Systems is a national payment processor that has been helping local businesses grow for over 30 years. EMS offers a suite of products and services that include payment processing, Total Touch for restaurants, MaxxPay, Gift and Loyalty programs and more. In this case, the company advises food truck operators to take a closer look at EMSmobile, a service that can transform any iPhone or Android smartphone into a portable payment processing terminal.
Additionally, this virtually eliminates the problem of customers not having enough cash on hand. Whether this is due to them having forgotten to bring enough cash or simply preferring to stick entirely to automated alternatives, the line will no longer be held up as a result. EMS points out that credit and debit cards are by no means the only payment options their customers will have either. The company offers a full suit of options, including entering their EMV chip, contactless payment options (Apple Pay and Google Pay) and so on.
Electronic Merchant Services understands that each food truck is itself a self-contained business. As with any business, it will be run in a certain manner and have corresponding requirements. EMS is pleased to share that many (if not all) of the requirements they have regarding payment processing can be resolved through their services. They offer food trucks the ability to create itemized or simple transactions, accept tips onsite and manage cash payments, track and control all inventory and more. Multiple users can be logged on to the service simultaneously as well.
Furthermore, many food trucks operate in busy areas that frequently see the same food traffic — and therefore the same customers. When competition is fierce and customers are inundated with choices, EMS states few customer retention strategies work as well as offering gift and loyalty cards. Food trucks can use EMS' services to do this as well, thereby building brand awareness, improving customer loyalty, increasing profit and cash flow and generating a higher volume of purchases overall. The company adds that their team has already seen how well gift and loyalty cards can help food services connect with existing customers as well as attract new ones. Crucially, both types of customers tend to want to return for more.
As a bonus, EMS offers food trucks the use of their in-house team of designers who will create personalized gift cards that match the brand in question, in terms of both style and aesthetic. EMS wants nothing more than to help their clients succeed, and they do everything in their power to help.
Anyone looking for a food truck mobile payment processing provider need go no further than Electronic Merchant Services. EMS looks forward to helping their clients get started at once, and their team can always be reached via phone or email for more information.
###
For more information about Electronic Merchant Systems, contact the company here:

Electronic Merchant Systems
(800) 726-2117
info@emscorporate.com
250 W Huron Rd #400
Cleveland, OH 44113