Flat Fee Movers Bradenton: Moving Company Helps Households Relocate With Ease
December 15, 2020 at 17:44
FL-based Flat Fee Movers Bradenton is pleased to place their comprehensive moving services in the hands of local communities. The company specializes in ensuring a smooth and hassle-free move for households of all kinds, giving their clients the peace of mind that their goods will be moved both swiftly and safely by a team of dedicated professionals.
"This year hasn't been easy on any of us," observes Flat Fee Movers Bradenton, "and the last thing you want when you have to move is to have to deal with all of the headaches this process is known for. From items that get lost and deliveries that go awry to unhelpful or impolite movers, many of us are familiar with the pitfalls that accompany having to move. However, relatively few know what it is like to have a moving company make it their mission to take all the responsibility on themselves and ensure a stress-free move for their customer. Fortunately for Bradenton homeowners, that experience is only a phone call away. Get in touch with us to find out how we can make your move a successful and pleasant experience that allows you to appreciate your new home right away."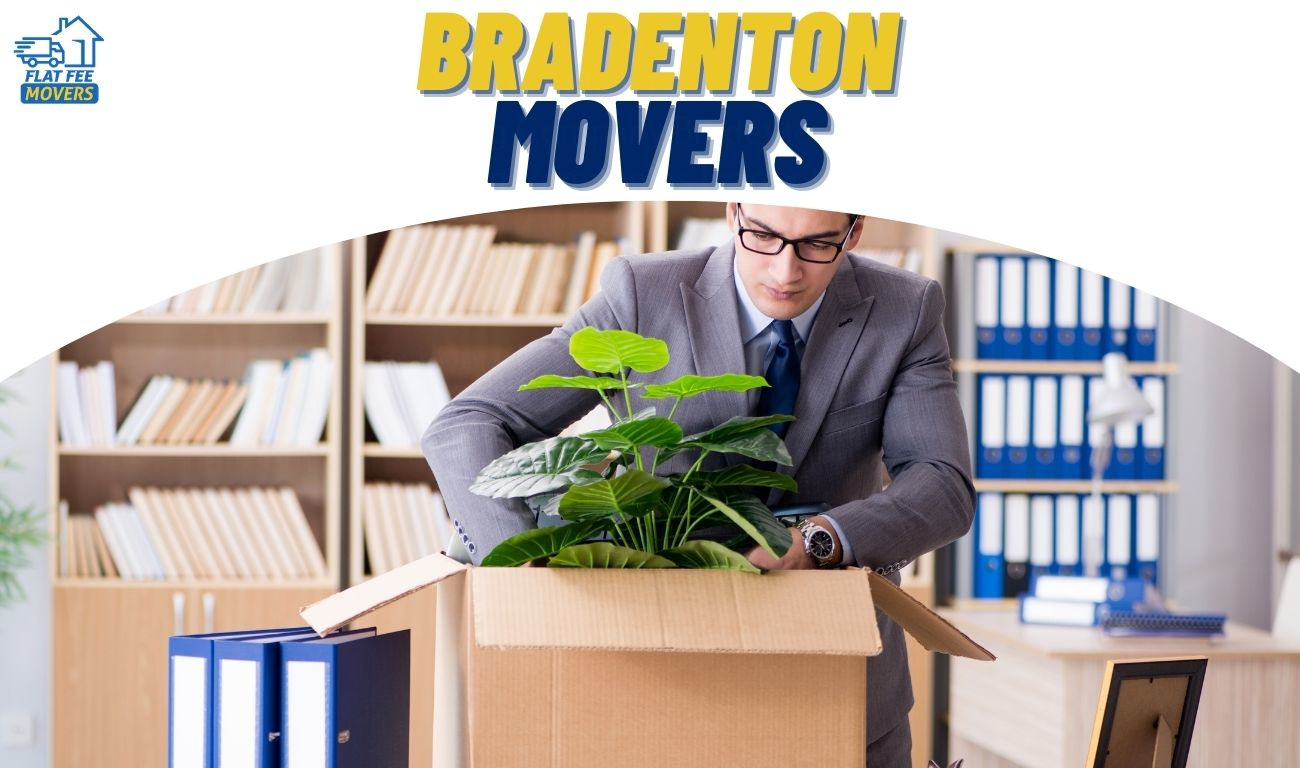 One major advantage customers have with Flat Fee Movers Bradenton is that the company strongly believes in maintaining transparency. In practice, this means that the licensed movers on their team will always be upfront with what a customer's requirements will cost. A flat fee will be offered as soon as the company makes their evaluation, and the customer will not have to fear having to deal with unexpected costs that crop up when they least expect it.
According to the company, this is because they understand that customers like to plan their moves as carefully as possible to ensure they do not go above a certain budget. While other movers may initially offer a very attractive, low price, Flat Fee Movers Bradenton advises their community that these rates may be supplemented down the line when the move inevitably produces unforeseen obstacles — extra items that were mistakenly unaccounted for in the initial estimate, damages, a longer period required to collect all items and so on. This may lead to extra charges that extend far past the customer's budget. In the best of times, this would be difficult to swallow, but it would be even worse for many families in present circumstances.
The company adds, "Another fact that makes us one of the best moving companies Bradenton customers can rely on is that we are able to work with a wide variety of situations. Our movers are trained to remain cordial as they work with you to figure out the ideal way to shift your belongings, and you will never have to come up with all the solutions by yourself. If this is your first time moving or if the number of items that need to be relocated concerns you, please come to us. It will be our pleasure to give you a free moving estimate and come up with solutions to any issues you may be unable to handle alone."
One such problem many customers experience is not having enough space to store all their items, such as when moving to a smaller property. Fortunately, Flat Fee Movers Bradenton can provide their customers with clean, secure storage until they are ready to accept all their belongings once more. Their services, broadly described, include packing, moving, unpacking and storage, and the company takes each of these responsibilities seriously.
Reviews left online by satisfied customers paint a highly positive picture of the Bradenton movers. Zak Sherrer's 5-Star Google review shares, "The entire team did great! We had a few big items, two safes and an upright piano along with a full truckload of stuff. The guys had it loaded up in two hours and unloaded in two hours, just like the estimate. Everyone was courteous, introduced themselves to me and my wife with a handshake, very professional." Many other reviews of this nature contribute to the company's excellent 4.8/5-Star rating, and Flat Fee Movers Bradenton always encourages their community to read more about other customers' experiences.
Other areas they move are Bradenton Beach, South Bradenton, Samoset, Oneco, Snead Island, Palmetto, Ellenton, Memphis and Bayshore Gardens.
https://www.youtube.com/watch?v=dyaaO1NtPzc
Further details regarding the services offered by Flat Fee Movers Bradenton can be found on their official website. Similarly, customers may contact their office by phone or email to follow up on any further inquiries.
###
For more information about Flat Fee Movers Bradenton, contact the company here:

Flat Fee Movers Bradenton
Flat Fee Movers Bradenton
(941) 357-1044
info@flatfeemovers.net
4204 20th St W, Bradenton, Florida 34205