EMS Offers Yoga Studio Payment Processing Systems
December 23, 2021 at 19:24
Cleveland, Ohio based Electronic Merchant Systems (EMS) is reaching out to the community to share information about their yoga studio credit card processing system. Since 1988, Electronic Merchant Systems has been dedicated to helping business owners realize their full potential and take their business to higher levels of financial success.
A representative for Electronic Merchant Systems says, "As a yoga studio instructor, you probably understand the need to keep up with the times. While yoga used to be a niche, exclusive activity that some considered a passing trend, this is not the case anymore. As such, there is no need for you to stick to outdated payment methods for your yoga studio. While you may currently be accepting cash payments for the lessons and classes you offer at your yoga studio or perhaps using a regular payment platform designed for consumers, you will be glad to know that there are more robust and streamlined options available to make life easy for both you and your students. That is where Electronic Merchant Systems' yoga studio payment processing system comes in."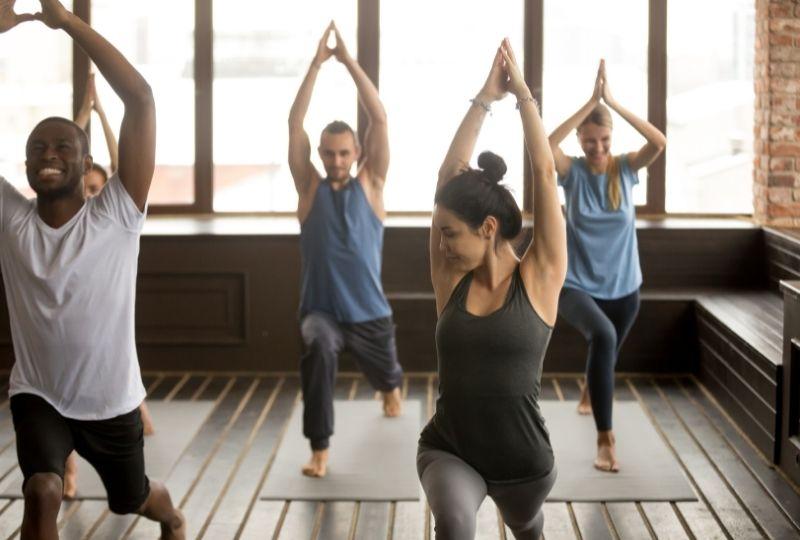 Electronic Merchant Systems (EMS) works closely with small businesses to brainstorm and develop long-term payment solutions that promote success. For over 30 years, the company has worked towards the ultimate goal of helping local businesses grow beyond their limits and realize their full potential; they have succeeded so far with the help of their exceptional products and services. Their yoga studio payment processing system is no different.
EMS' yoga studio payment processing system allows studio owners to have a centralized, professional portal to accept payments. Offering more options than platforms like PayPal or Venmo, EMS' system is carefully designed to suit the needs of yoga studio owners. On top of this, with EMSmobile, accepting payments on the go has never been easier. With the EMSmobile app, yoga studio owners can also store credit card information safely, set up recurring billing systems, do email invoicing and more.
The system also supports loyalty programs for yoga studios. According to the company's representative, statistics show that consumers who take part in high-performing loyalty programs are 80% more likely to choose that brand over competitors and twice as likely to recommend that particular brand to their friends.
Electronic Merchant Systems' loyalty program offers benefits that include increased customer retention, better brand communication, creating an incentive to keep students coming back, building email/newsletter lists, outperforming competitors and more. The flexible system allows yoga studio owners to configure their loyalty program as they wish, assisting them in engaging, retaining and growing their current members in the most effective way for their business. Learn more here: https://www.emscorporate.com/industries/specialty-services/yoga.
The company's representative says, "From mobile payment processing solutions to completely customized loyalty programs, we can guarantee that EMS has everything you want from your yoga studio's payment processing platform needs. We offer 24/7 customer service around the year, and we have satisfied customers all over the world. With nearly 1,000 Google Customer Reviews, it is clear that we are no strangers to helping small businesses succeed, and we would love to help you. Get in touch with us now to find out how."
Learn more about Electronic Merchant Systems, their history in the field and their wide-ranging services on their official website. Those interested may reach out to one of the agency's specialists via email or phone to follow up on any further inquiries. Additionally, social media users may follow Electronic Merchant Systems on their preferred platforms in order to stay abreast of their latest activities, announcements and offers. Find them on Facebook, LinkedIn, Twitter and more.
###
For more information about Electronic Merchant Systems, contact the company here:

Electronic Merchant Systems
(800) 726-2117
info@emscorporate.com
250 W Huron Rd #400
Cleveland, OH 44113