Elysian Plant-Based Kitchen Bar Brings Delicious Vegan Brunch To the Heart of Limassol
Limassol, Cyprus: Offering a mouth-watering plant-based menu, the Elysian Plant-based Kitchen Bar is the best restaurant for vegans, vegetarians, and all health-conscious food lovers in Limassol. With a focus on healthy eating and sustainable living, Elysian provides an ethical alternative to traditional dining. The plant-based kitchen bar offers a unique brunch experience, with an ever-changing menu that celebrates seasonal, local produce.
With a focus on serving nutritious and delicious plant-based cuisine, the Elysian Plant-based Kitchen Bar has prepared one of the best brunch menus in Limassol. Elysian's vegan and gluten-free culinary offering promise to tantalize customers' taste buds, while their commitment to healthy living is evident in every dish. From tasty smoothie bowls to alternative meat-free gyro and burgers, there is something for everyone at Elysian. And for those looking for a sweet treat, the vegan pancakes are not to be missed. The restaurant's brunch menu features seasonal items, so there is always something new to try.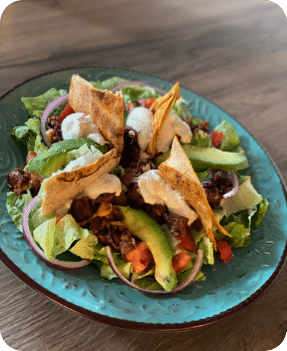 The restaurant's elegant and relaxed atmosphere makes it the perfect place to enjoy a brunch in Limassol with friends or family. A customer review on Google mentions, "Our family loves Elysian and we go there for brunch, lunch, and dinner. The very friendly atmosphere, the laid back environment, and of course their raw seeds!"
Elysian Plant-based Kitchen Bar often organizes bottomless brunch days, so customers can check out their social media accounts to stay up-to-date with the restaurant's news, menu changes and special offers.
With its relaxing atmosphere, beautiful indoor and outdoor seating, and one of the most delicious and nutritious brunch menus, this healthy-eating heaven in Limassol should not be missed out on. Reservations can be made online, or by calling the restaurant directly.
About Elysian Plant-based Kitchen Bar Limassol
Elysian is a plant-based restaurant in Limassol that offers a delicious and healthy brunch experience to all health-conscious food lovers. All of the dishes at Elysian are handmade from fresh and quality ingredients. The Elysian team has a vision to become the world's favourite plant-based brand, creating jobs, health and happiness whilst positively impacting the planet.
###
For more information about Elysian Plant Based Kitchen Bar-Limassol, contact the company here:

Elysian Plant Based Kitchen Bar-Limassol
Manager
+357 22 004343
info@elysian.com.cy
Elysian Plant Based Kitchen Bar-Limassol
Ellados 12
Limassol, Cyprus 3036