Electronic Merchant Systems Releases New Beginners Guide To Accepting Mobile Payments
January 10, 2022 at 17:11
Cleveland, OH-based Electronic Merchant Systems (EMS) is a company that has built a very positive and longstanding reputation when it comes to helping businesses find suitable Mobile Payment Processing Solutions. This vast amount of mobile payment processing experience has also taught those at the company that this is a subject matter that is not always easy for client businesses to understand. That's because of the many choices that a business needs to make regarding the type of mobile payment processing system that they will use. This is why this reputable company decided to post a new blog to its website that discusses the mobile payment process in much more detail. A blog which is appropriately titled 'The Beginner's Guide to Accepting Mobile Payments'.
This newly posted article started by going over what electronic payments are. It described them as regulated transactions that take place through the use of a mobile device. A process that functions the same as only other credit card payment processes with the exception that it's completely digitally done. It also referenced that credit card or debit details are stored on a mobile device through the use of such digital wallet apps as Apple Pay or Samsung Pay. The blog then went on to discuss how mobile payments work. These transactions are processed using a technology called Near Field Communication (NFC). Because of the use of digital wallets, there is never a need for a customer to search through their wallet or purse to get cash or to physically produce a credit or debit card. Most smartphones and other smart devices that operate on Android 4.0 or later and most iPhone models contain NFC technology. Also discussed in this recently posted Electronic Merchant Systems article is "Why businesses should accept mobile payments?" This included such reasons as it helps merchants and service providers easily accept credit & debit card payments and integrate into loyalty programs that help grow revenue. It can also be used as an avenue for tracking consumer trends and monitoring inventory. The blog also mentioned that client businesses of EMS that use mobile payment processing find it speeds up transactions and because of that it also helps to increase sales. All of these top reasons to implement mobile payment acceptance are designed to help a business scale and grow.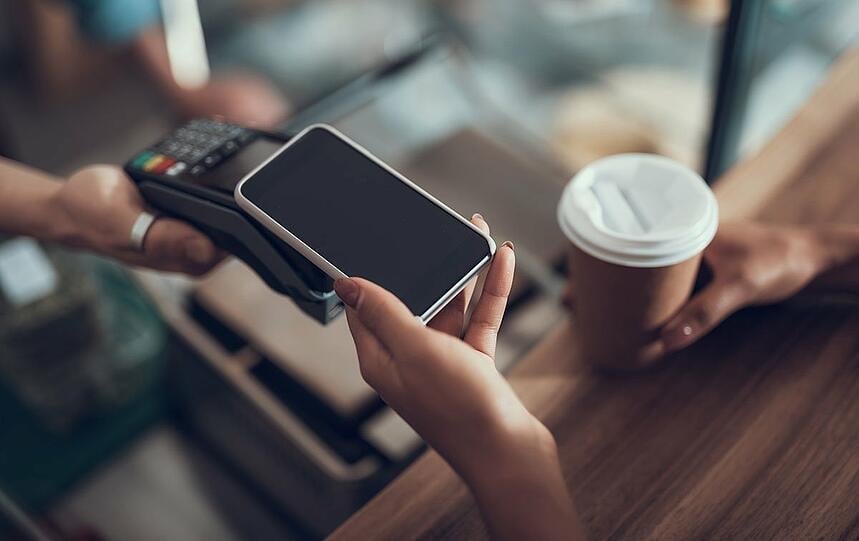 It was also pointed out in this Electronic Merchant Systems blog that mobile payment processing also tends to enhance the experience for a customer. It does this through such means as increasing sales that people were not planning on making because they do not need to have their cash or wallet on them since all of their information is stored on their phones. It also helps to eliminate long lines at a checkout counter and helps to build loyalty and brand awareness because of the positive shopping experience mobile payment processing tends to lead to. The blog specified that these are intangibles that can once again help any type of client business expand and grow. It also mentioned how companies should choose the equipment that they use to process their mobile payments. This is a list that included cost considerations, business size, the payment methods accepted, security requirements, and the integrations and support that are available from a mobile payment processor. The EMS blog ended by stating that they are a company that is very skilled when it comes to helping a business choose the best mobile payment option for them.
Those that would like to read this newly posted EMS blog on the basics of mobile payment processing in its entirety can do so by visiting https://www.emscorporate.com/news/the-beginners-guide-to-accepting-mobile-payments. The company's V.P. of Sales, Bill Felberg, also reminded that they offer many other payment processing solutions too. This includes their popular point-of-sale payment processing services. The company's services are also designed for a wide variety of business users such as retail outlets, eCommerce stores, professionals, skilled tradesmen, a wide variety of specialty businesses, and restaurants & bars. He says that more information on these services can be obtained by calling them or by visiting their website.
###
For more information about Electronic Merchant Systems, contact the company here:

Electronic Merchant Systems
(800) 726-2117
info@emscorporate.com
250 W Huron Rd #400
Cleveland, OH 44113