Electronic Merchant Systems Publishes Blog Post Detailing How Gift Cards Can Boost Sales
November 01, 2021 at 22:41
Electronic Merchant Systems has released a blog post titled "How Gift Cards Can Help Boost Sales" that offers business owners ideas on how they can grow their business. Readers can view the blog post by heading over to the link: https://www.emscorporate.com/news/how-gift-cards-can-help-boost-sales.
The blog post begins by citing an example of a home cleaning service that stands to increase its customer base by giving its current customers the option to purchase gift cards or certificates that they can share with their network. The same strategy can be used for a range of business types such as retail stores, restaurants, grocery stores, travel agencies, or any other service-based business that can benefit from positive word of mouth. According to the blog post, companies should always try their best to build customer loyalty by rewarding existing customers to generate positive buzz and entice newer customers to try out the company's services at a smaller price by lowering the barrier to entry.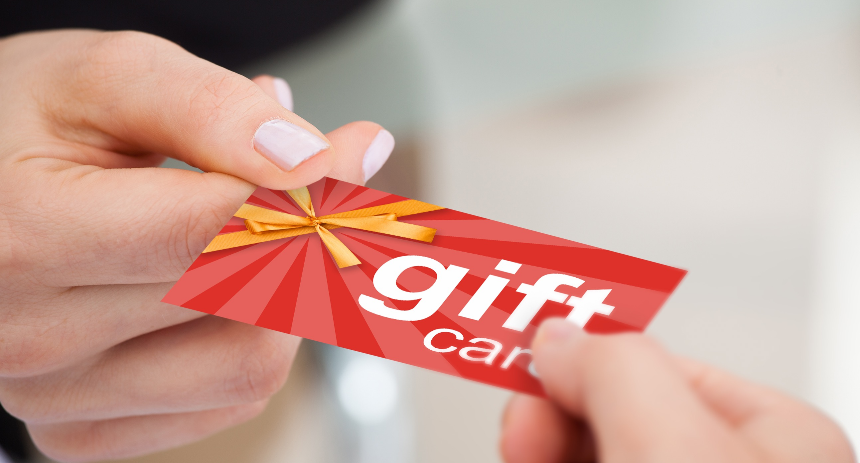 Gift cards are a particularly ubiquitous fixture during the holiday season as customers try to buy gift cards to gift to their family members, friends, coworkers, and loved ones. Other special occasions such as weddings, birthdays, or graduations might also be a reason for customers to spend money on a gift card as a way of showing appreciation for the people they value in their life. The blog post also quotes a study that found that 64% of consumers bought a gift card for themselves in 2018. This is not surprising as gift cards allow a company to offer loyalty programs, discounts, and incentives to the customers who choose to use gift cards as their preferred mode of payment.
The blog post then presents some startling statistics that are bound to make business owners sit up and pay attention. 44% of consumers say they visited a new store or business because they had a gift card. 8 in 10 consumers expect to purchase more than one gift card at a time. One study determined that gift cards are the most requested type of gift for several occasions. According to a 2018 study, customers who pay with a gift card end up spending, on average, $59 more than the value of their gift card. Gift cards are essentially a way for customers to pre-pay for future purchases. Sometimes, that future purchase is never made, which means that the company gets to keep all the amount as profit. All of these factors are why the blog post confidently states that gift cards are a no-brainer, simple, and risk-free way to grow profits that pairs well with many different customer retention strategies.
The blog post ends with recommendations for promoting gift cards such as holding contests, creating eye-catching gift card designs, incentivizing employees to sell more gift cards, and offering a range of value-driven discounts and deal options.
Bill Felberg, V.P. of Sales at Electronic Merchant Systems talks about the opportunity of offering gift cards by saying, "Gift cards are a great way to offer your customers a reason to come and spend their hard-earned money at your store. In the case of an existing customer, you are building a personal connection that makes your brand more endearing to them. In case the gift card is in possession of a customer who is shopping in your store for the first time, it breaks down the hesitation that they may have had to do business with you. We know from various industry studies that they are a great investment for any company to make. Electronic Merchant Systems gives you the tools and technology required to offer gift cards to your existing and new customers. Our out-of-the-box end-to-end solutions are all you need to get in on this lucrative opportunity and see your brand awareness and popularity soar. So give us a call today at our sales number 866-513-2189 to find out how we can help you create and give out gift cards to benefit your business."
###
For more information about Electronic Merchant Systems, contact the company here:

Electronic Merchant Systems
(800) 726-2117
info@emscorporate.com
250 W Huron Rd #400
Cleveland, OH 44113