Electronic Merchant Systems Provides Best Services for Self-Storage Credit Card Processing
October 27, 2021 at 16:24
Electronic Merchant Systems (EMS) prides itself on its array of tools to simplify critical processes and help optimize payment processing for businesses. EMS offers a custom solution for clients who have storage unit businesses that are looking to streamline payments and grow. Check out everything there is to offer at: https://www.emscorporate.com/industries/self-storage
A merchant account with EMS Corporate gives clients the advantage of accessing a unique local payment processing setup that helps streamline operations, drive sales, and save money.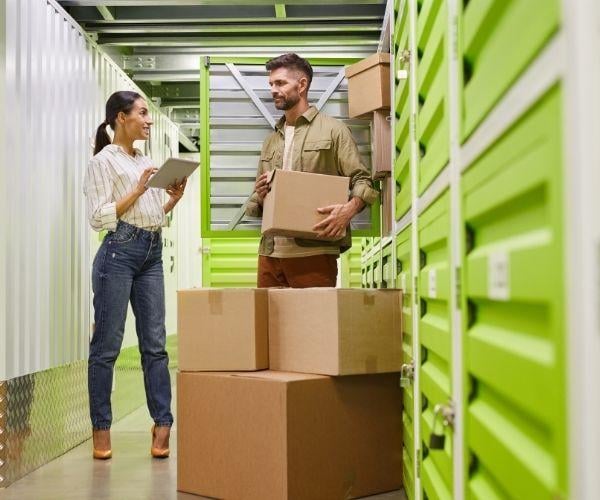 The article emphasizes the advantages of virtual terminal technology that supports EMSmobile, giving customers easy access to more advanced features to send invoices, make secure electronic payments, securely store customer card information, and set up automatic recurring billing for monthly subscribers.
Virtual terminals simplify the process through email invoicing that customers can leverage to make a secure online payment without having to go anywhere. EMS enables customers to automate recurring billing payments, securely store customer credit or debit card information, and manage the most crucial tasks of business.
EMSmobile is a handy solution for self-storage businesses that lack the space to add a credit card machine. The Cleveland merchant payment solutions provider makes it easier for businesses to empower their digital technology to accept customer payments with its powerful, yet simple, mobile payment option.
Self-Storage Business owners can allow customers to choose any payment method that fits their business needs, including those who still desire to pay in cash with the products and services EMS has to offer. The top-rated credit card processing company in Cleveland offers innovative, customizable solutions that can be configured to each business's preferences, from invoices to payment processing.
EMS provides the best tools and services for credit card processing for self-storage businesses to help them improve cash flow, access real-time company information, improve business operations. The top merchant payment solutions provider is aware of the negative impact of delays, slow transaction times, and limited payment channels for a self-storage business.
Electronic Merchant Systems backs the quality of its products to ensure 100% customer satisfaction. For any questions or concerns relating to credit card processing for self-storage businesses, the EMS Corporate customer service team is available 24/7. Interested businesses can fill out the form on the EMS website to get started with customized payment processing services for their self-storage business.
Electronic Merchant Systems are known to provide innovative, cost-effective payment processing and merchant services to all types of businesses to help them grow profitability while ensuring the best customer experience.
###
For more information about Electronic Merchant Systems, contact the company here:

Electronic Merchant Systems
(800) 726-2117
info@emscorporate.com
250 W Huron Rd #400
Cleveland, OH 44113