Electronic Merchant Systems Offers Mini Golf POS Solutions
Cleveland, Ohio -
Electronic Merchant Systems (EMS), a company based in Cleveland, OH, is happy to inform everyone that they are offering POS solutions for the running of a mini golf course, whether it is attached to an amusement park, a resort, or it is a stand-alone amusement attraction. EMS can work closely with owners of such mini golf courses to allow not just cash payments but also credit card and debit card payments. Offering only a cash payment option can make the business lose many opportunities. Meanwhile, EMS also offers specialty business payment processing for various kinds of businesses, such as: gyms, marinas, car dealerships, laundromats, event management, yoga studios, moving companies nightclubs, non-profits, self storage, gun shops, DJs, pet grooming, childcare center, CrossFit, wedding planning, and mini golf.
EMS offers various kinds of POS solutions and for miniature golf courses, they would suggest the MaxxPay Mini because it provides an effective payment solution that has a very small footprint while not sacrificing quality and benefits. Its benefits include: quick payments; high functionality; and an easy to use interface. It provides fast payments because of the capability to accept all major credit cards for all possible payment methods, such as chip, swipe, and contactless options. It also offers high functionality so that various products, prices, and inventory can be included. All the business owner has to do is add the various products, their prices, and the various inventory items and MaxxPay Mini will take care of everything else. And with its simple interface using an LED touchscreen, users can easily learn how to use the MaxxPay Mini POS system.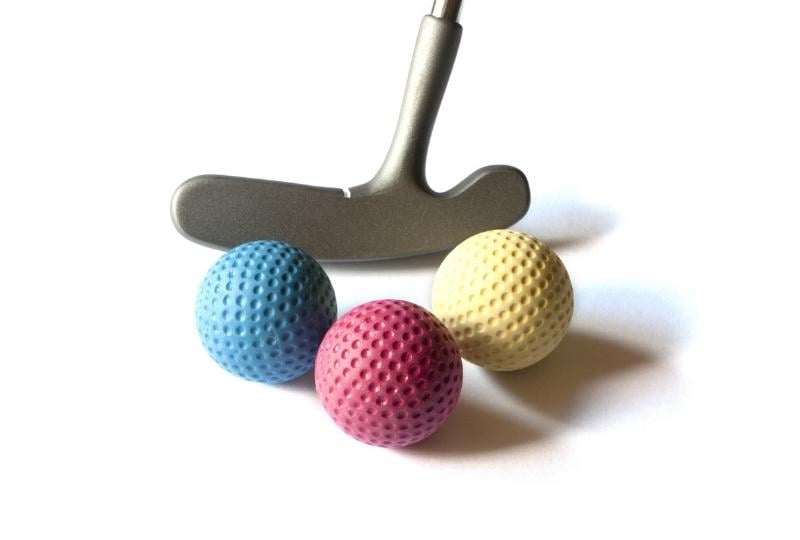 With the mini golf POS system, gift card options can also be provided. Gift cards are an important boost for a business because they can provide: brand awareness; a higher volume of purchases; greater customer loyalty; and increased profit and cash flow. Furthermore, each purchased gift card that is never redeemed will be 100 percent profit for the mini golf course.
It is also possible offer customer loyalty programs. Giving rewards to repeat customers is one of the best strategies for promoting the mini golf course's brand and make sure that it will be considered as the go-to destination in that particular area. Best of all, it is up to the business owner on what to offer in the customer loyalty program. Perhaps, a free sixth round can be offered after the customer has completed five rounds. Or a certain discount may be offered after the customer has made 10 visits to the mini golf course.
EMS offers various ways to enhance the payment experience, such as virtual terminals, mobile processing, and web services. With virtual terminals, it is possible to simply send a customized email invoice to a particular customer or to schedule recurring billing for repeat customers. With their mobile processing services, clients would be able to accept all payment types wherever they are by using the smartphone or tablet, including the use of contactless options and EMV chip cards. And with their web services, business owners get to have a modern, responsive website with or without online shopping carts.
Founded in 1988, Electronic Merchant Systems is a national payment processor and merchant services company with 30+ years of experience in the payment industry. They can help local businesses in boosting their sales by enabling them to accept card payments, such as stored-value cards, all credit cards, major debit cards, electronic bank transfers, and electronic check services. They can offer their help to tens of thousands of Internet, start-up, and retail businesses in various parts of the country. Approximately 95 percent of EMS customers have already benefited from the huge savings from a rate review. EMS has 11 regional sales offices in various locations in the United States, and over 100 cities have an EMS presence.
Those who would like to get more details about the Mini Golf POS solutions can check out the EMS website, or contact them through the telephone or via email.
###
For more information about Electronic Merchant Systems, contact the company here:

Electronic Merchant Systems
(800) 726-2117
info@emscorporate.com
250 W Huron Rd #400
Cleveland, OH 44113