Electronic Merchant Systems' Merchant Services ISO Agent Program Is Now Available In Louisiana
January 20, 2022 at 01:18
Cleveland, Ohio -
Electronic Merchant Systems (EMS) has made its ISO Agent Program available for merchant services agents in the state of Louisiana. It encourages self-starters who want to sign up with a merchant services provider that can help them close more deals and increase their residual income to join the EMS Agent Program.
According to the National Retail Federation, 26% of jobs in Louisiana are supported by the retail industry, which is defined as retail, food services, and drinking places. There are over 62,400 retail establishments of all sizes in the state, and together they contribute $47.5 billion every year to the state's GDP. According to the United States Federal Reserve, in November of 2021, the volume of retail trade in Louisiana was equivalent to 220,000. The trend for retail volume is looking positive as, in a few more years, experts believe that it will once again reach the record high of 242,000 that it had hit in December of 2016. This bodes well for the retail industry as a whole, and it opens up a wealth of opportunities for aspiring agents looking to provide credit card processing services.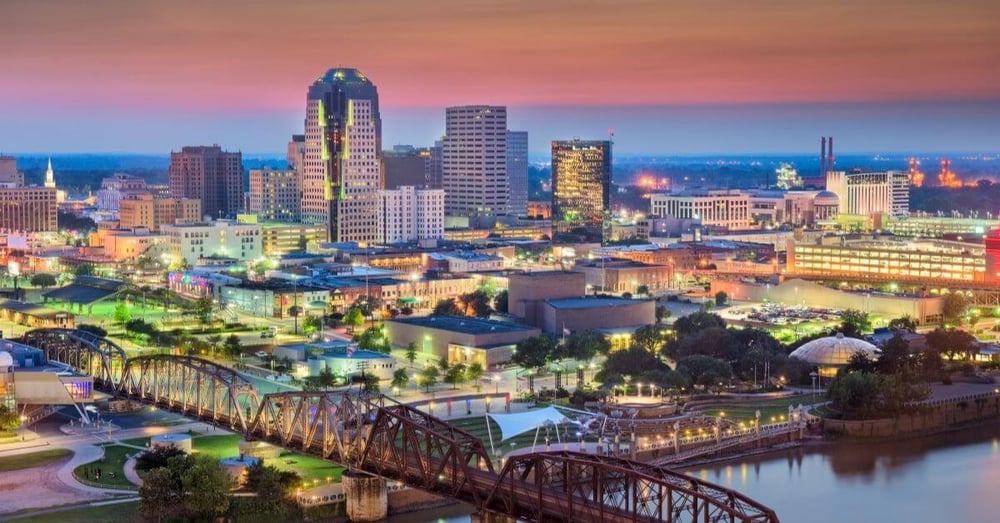 Businesses that are looking to scale up to meet the aforementioned increase in demand need to invest in the best payment processing services. A spokesperson for Electronic Merchant Systems talks about the importance of robust merchant services for accepting payments by saying, "As the economy opens up and reaches the levels that it was at before the onset of the coronavirus pandemic, there is a renewed interest amongst the people to resume their favorite activities such as eating out, shopping, traveling for entertainment, and more. Businesses will be looking to capitalize on the resurgence of in-person activities, as well as maintain the freedom that online shopping and ordering have provided the consumer. As an ISO Agent with EMS, agents will be able to help their merchants handle the increased foot traffic as well as the online traffic, allowing merchants to be where their customers are. This allows our agents to earn more and grow their merchant portfolio."
This anticipated growth in the retail industry gives self-employed and motivated individuals who want to ride the incoming wave of increased activity a chance to sell a service that stands to make a real difference to the bottom line of businesses across the state of Louisiana by selling merchant services. Electronic Merchant Systems is well poised to be the ideal provider of merchant services in the state as it is backed up by state-of-the-art technology that makes the entire process of paying for goods and services as seamless and hassle-free as possible. The EMS Merchant Services Agent Program enables agents to provide a range of innovative and secure products and services, including payment processing, mobile, and e-commerce payment acceptance, point of sale solutions, gift card programs, loyalty card programs, payment gateways, and virtual terminals, just to name a few.
The company's ISO Agent Program offers a lot of benefits for those that sign up for it. Daily residuals mean that the agent can get paid daily according to their preferences, and they can begin earning as soon as their clients begin processing. The company also makes available MyPortfolio, a complete portfolio management system that provides transparent data on all of the agent's transactions. As a result, they can be constantly aware of their revenue and the performance of their merchants.
Electronic Merchant Systems also has more sponsor banks than any other agent program, which means they can assist agents in securing more approvals. Agents will be able to close more deals, expand into areas they couldn't before, and develop a diversified merchant portfolio. The company will also help agents gain an ISO registration which can often be a drawn-out and cumbersome process for most independent sales organizations. EMS also offers unparalleled support with its 24-hour US-based customer service for both agents and their merchants.
For more details, readers interested in becoming a Merchant Services ISO Agent with EMS can visit this link to learn more: https://www.emscorporate.com/merchant-services-iso-agent-program-la.
###
For more information about Electronic Merchant Systems, contact the company here:

Electronic Merchant Systems
(800) 726-2117
info@emscorporate.com
250 W Huron Rd #400
Cleveland, OH 44113