Electronic Merchant Systems Highlights Minnesota ISO Agent Program
Cleveland, Ohio -
Ohio-based Electronic Merchant Systems (EMS) is offering its ISO agent program to Merchant Services Sales Agents in Minnesota. EMS recently showcased its Wyoming ISO Agent Program and the benefits that it can offer credit card processing agents.
As the home of the 10 Minute MID, EMS offers 10 minute auto approvals that can have merchants processing the same day they sign up.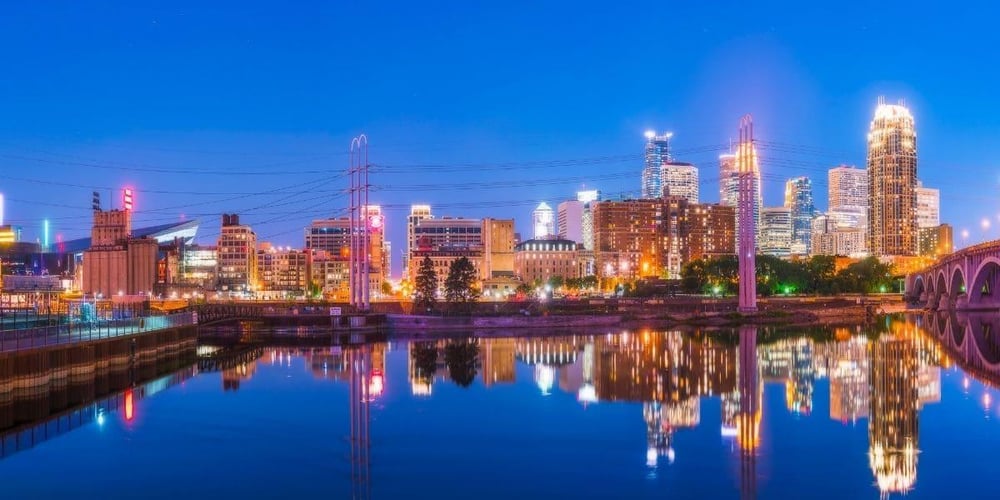 This allows Agents to maximize their residuals and achieve greater levels of success.
The EMS Agent Program can help merchant services agents wanting to get into new verticals and diversify their merchant services portfolio.
To learn more about EMS' ISO Agent Program in Minnesota, click on the following link: https://www.emscorporate.com/merchant-services-iso-agent-program-mn.
"The payments industry is fast-paced and competitive. It's one of the reasons we developed the 10 minute auto approval. We are always working to develop new ways that can benefit our Agents," says EMS.
EMS continues, "We are entirely committed to our Agent's success and want to ensure that they have every tool they need to be successful. We offer our sales partners the best solutions while maintaining transparency and flexibility. Our auto approvals is another solution that we offer our team to maximize their portfolio."
While auto approval is one of the newest benefits they offer their merchant services sales agents, it's not the only way they give their team the best chance to close deals.
Electronic Merchant Systems also offers unparalleled payment processing products and services that can help Minnesota credit card processing agents take their business to the next level.
Omni-channel processing is one of the products that Agents can provide for their merchants. This helps simplify the merchant's payment, customer management, and inventory systems into one simple platform.
Minnesota EMS Agents can also offer powerful and unique solutions for unattended and multi-lane solutions like self-service kiosks and unattended cafeterias.
The cash discount program is another way EMS provides benefits to both merchants and merchant services resellers. With this program, merchants can save hundreds of dollars every month, and Agents can increase their residuals.
EMS provides Agents with agreements that fit their business. "We know that not all ISO Agents are the same. This is why we are flexible in designing an agreement that works for them. We can offer an upfront buyout program and splits that can help you maximize portfolio values. No matter what, we have the right fit for your business," EMS says.
In addition to the benefits mentioned above, EMS also has more sponsor banks than other ISO Agent Programs. This allows Agents to approach merchants in challenging verticals and help them close more deals.
With the opportunity to close more deals and get into different verticals, Minnesota ISO Agents will have the opportunity to boost their residual income.
With the benefits that the EMS Agent Program offers, credit card processing agents can find success from Alexandria to Woodbury.
EMS has over 30 years of experience helping ISO Agents get the success they deserve in the merchant services industry. Their ISO program puts agents first to ensure they have what they need to succeed.
With the ability to get into more verticals, boosting residual income, customized agreements, and payment processing products designed to sell, the EMS ISO Agent Program allows agents to be leaders in their field.
Those interested in the best ISO Agent Program in Minnesota can check out the Electronic Merchant Systems website or contact them on the phone or through email.
###
For more information about Electronic Merchant Systems, contact the company here:

Electronic Merchant Systems
(800) 726-2117
info@emscorporate.com
250 W Huron Rd #400
Cleveland, OH 44113